No, women are not damaged goods
#MeToo is in danger of reviving the idea of the 'tainted women'.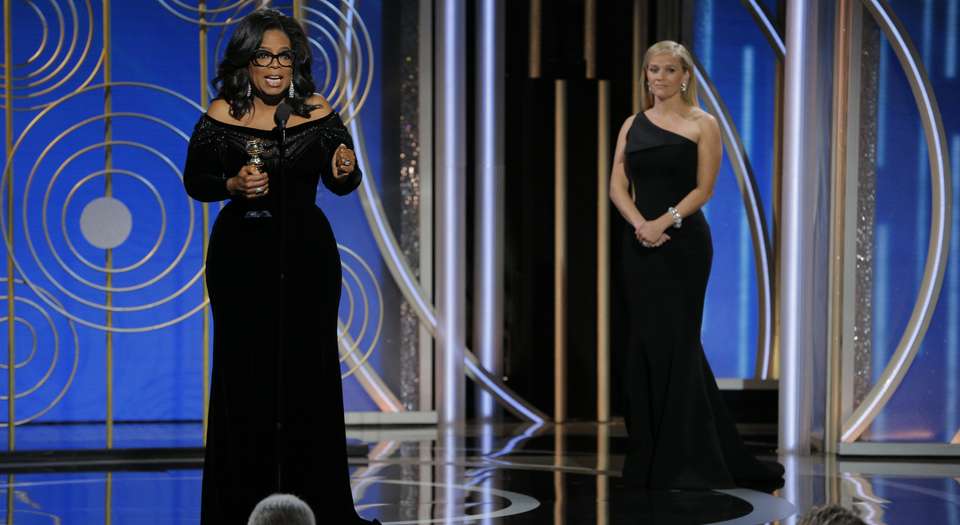 There are lots of reasons to criticise #MeToo – its penchant for trial by Twitter; its prudish rewriting of what is acceptable sexual behaviour; its intolerance of anyone who questions or criticises it. But perhaps the most worrying consequence of the post-Weinstein panic is the way it has reintroduced into contemporary discussion an old, reactionary view of women being 'tainted'.
Consider the news this morning that Oprah Winfrey told a crowd that Reese Witherspoon and other actresses had suffered from post-traumatic stress disorder (PTSD) in the wake of the Weinstein allegations. Winfrey said she had observed the women crying or getting upset at the mere mention of Weinstein's name, and some complained of being unable to sleep. 'I said, jeez, you guys are suffering from PTSD', Winfrey recalled.
This is a bold statement. PTSD is usually associated with extremely traumatic events. With soldiers coming back from war or survivors of violent crimes. Witherspoon has said she was in an abusive relationship in the past, and it is of course nobody's business how she chooses to deal with that situation or the memory of it. Nevertheless, there is something deeply troubling about the suggestion that women who have been sexually harassed – groped, propositioned, even intimidated – can end up so psychologically damaged that they can be categorised as suffering from PTSD.
It is understandable and right to act sympathetically towards those who have had negative experiences. Every individual is different, and how we personally react in difficult situations should not be up for political scrutiny. But this new discussion of 'traumatised' Hollywood women is politically loaded; it smacks of an old stereotype that can be used to restrict or at least problematise women's sexual freedom. It is reminiscent of the past desire to put women's virginity on a pedestal, and to believe that if a woman suffers an improper or negative sexual experience, then she is ruined forever.
In recent years we took a more liberal approach to both men and women's sex lives. Virginity, purity, even wholesomeness were no longer societal expectations. If we had a bad one-night stand, so what? Tragically, the new panic around sexual harassment is in danger of eroding this hard-won liberty. #MeToo invites women, even pressures them, to define themselves as victims or 'survivors' if they have ever been harassed or assaulted. #MeToo campaigners say this gives women back their 'power', but in truth, defining yourself by things you had little control over, by things that allegedly happened to you, is to accept being damaged goods, or what used to be known as a tainted woman.
It's perfectly possible to condemn men who behave like pigs without reaching for an old sexist trope that treats women who have had a bad sexual encounter as broken somehow. A bad encounter doesn't lead to PTSD. Many #MeToo-ers are both demeaning the real experience of trauma and also damaging women's sexual freedom.
Ella Whelan is assistant editor at spiked. Her new book, What Women Want: Fun, Freedom and an End to Feminism, is published by Connor Court. Buy it on Amazon UK and Amazon US.
Picture by: Getty Images.
To enquire about republishing spiked's content, a right to reply or to request a correction, please contact the managing editor, Viv Regan.