Assisted dying: a failure of psychiatry
We abdicate clinical responsibility when we let the suffering die.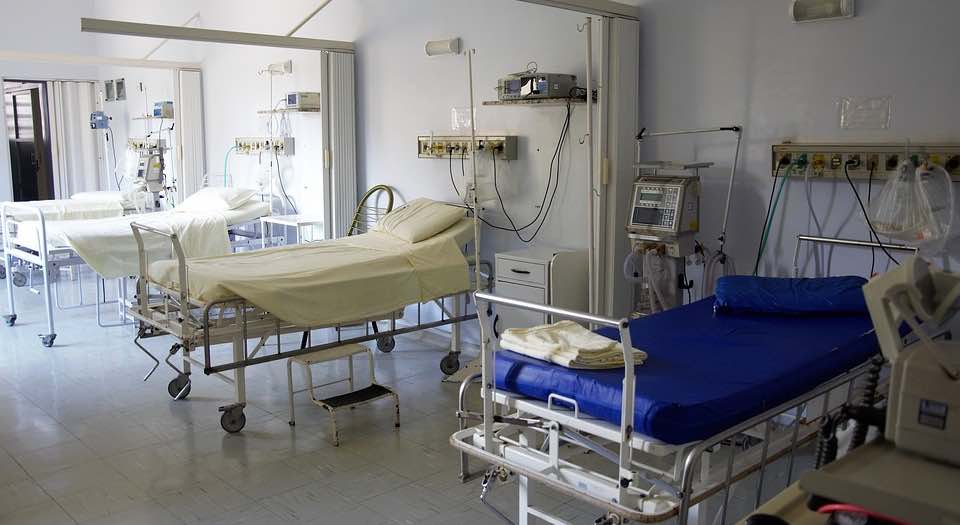 Aurelia Brouwers' Twitter account announced her death in simple terms: 'Dear friends, today, January 26, 2018 at 14:35, Aurelia, surrounded by friends, is peacefully sleeping. She is finally free.'
Brouwers was a 29-year-old Dutch woman, who suffered from a range of mental-health issues, from borderline personality disorder and anxiety to chronic and complex post-traumatic stress disorders. On 6 December, she learned that her request for euthanasia, after an eight-year-long struggle, had finally been accepted. She called it 'the best present I could have'.
Her friend Sjoukje, who was there when Brouwers died, said: 'She took her drink and asked me: "Do you want to lie next to me?" I spontaneously started to sing a few sentences from "Farewell to a friend" from Clouseau [a Belgian band]. She got a big smile on her face; as she sank further, the smile became smaller and smaller.'
Brouwers had carefully planned her death – in her pyjamas, listening to Hugh Laurie, with her beloved pink T-Rex cuddly toy, Dido – '[he] has been my support since I was four-years-old', as Aurelia put it. She asked her parents to care for Dido, who is to get 'a spot on the coffin' at her funeral.
Brouwers told an interviewer: 'I think that after such a rotten life I am entitled to a dignified death – people who have a serious illness get a chance for a worthy ending, so why is it so difficult for people who are psychologically ill?'
This is a hugely important question, especially for psychiatrists. At what stage do psychiatric professionals admit defeat and sanction the death of a patient? In the Netherlands as it stands, nine per cent of requests for euthanasia due to 'unbearable' and 'hopeless' psychological suffering are granted, although it is rare that the patients are as young as Brouwers. Brouwers had decided long ago that her treatment was not working and that her suffering was too great to bear. And her doctors eventually gave her the green light. But when is psychological suffering deemed 'unbearable'? When is it adjudged 'hopeless'? These seem to be incredibly subjective criteria.
In the UK, Dignity in Dying and other campaigners for assisted dying insist that cases like Brouwers' could never happen under their proposed legislation. Citing assisted-dying legislation in Oregon, they claim that similarly 'robust safeguards' would be implemented in the UK, preventing cases similar to Brouwers'.
But, if assisted dying is legalised, is it realistic to expect 'autonomy' and 'compassion' to be reserved only for those who suffer from life-shortening physical diseases? Although Dignity in Dying denies it, assisted-dying laws are always extended beyond their original justifications. Indeed, in every nation where euthanasia has been legalised, the parameters in which assisted dying is permitted eventually always stretch beyond those with 'less than six months to live'.
Even in Oregon, research by Fabian Stahle, a member of a Swedish think-tank, shows that anyone determined enough can achieve an assisted death. Stahle had asked the Oregon Health Authority whether a diabetic person who was only dying because they refused treatment would qualify for an assisted death. The OHA's answer was a straight 'yes', and it admitted that this had always been the case.
Indeed, Oregon oncologist Dr Charles Blanke noted a difficult case regarding a young woman with Hodgkin's lymphoma who had a 90 per cent chance of survival with treatment but refused it. Blanke acceded to her demand for an assisted death, despite the fact she was likely to lose potentially 'seven decades' of life. Opportunities for self-induced terminal illness are numerous. Anyone with anorexia nervosa, for example, can bring themselves to a terminal condition, thus qualifying for an assisted death in Oregon.
In fact, all assisted deaths are ultimately for psychiatric or psychological reasons. In Oregon, for example, pain does not figure in the top five reasons why citizens choose to be euthanised. Instead, it is fear that dominates the reasoning of those seeking to end their lives: fear of not being able to participate in enjoyable activities; fear of loss of autonomy; fear of loss of physical capabilities; fear of loss of dignity; and fear of being a burden. Fear, however, is curable, even if the underlying physical condition is not.
Sadly, psychiatrists are increasingly giving up. They have lost confidence in their ability to treat the most difficult cases. Of course, not all psychiatric cases can be successfully treated – Brouwers' may well be a case in point. But when society legalises assisted dying, it surely corrupts the fundamental belief in the value of life that underlies all medical treatment. Compassion in the past meant doing what we felt was best for a patient. It meant disagreeing with a suicidal patient who felt her life was worthless. Today, compassion seems to mean respecting someone's requests, even when we don't feel that those requests are in his or her best interests. As Brouwers declared in her blog in January: 'Respect that I will die Friday.'
Brouwers' sad case is a grim reminder that a society that sanctions suicide is a society that has given up on certain people. It is a society that has lost its moral bearings. An individual may lose all hope and may feel that life is no longer worth living. She may even take her own life, and there is little we can do to prevent that. But, surely, if a fellow human being expresses the wish to die, we must be loyal to her life, not her wishes.
Kevin Yuill teaches American studies at the University of Sunderland. His book, Assisted Suicide: The Liberal, Humanist Case Against Legalisation, is published by Palgrave Macmillan. (Buy this book from Amazon (UK).)
To enquire about republishing spiked's content, a right to reply or to request a correction, please contact the managing editor, Viv Regan.