Mark E Smith: the last of the non-conformists
There was no one quite like the Fall's post-punk poet.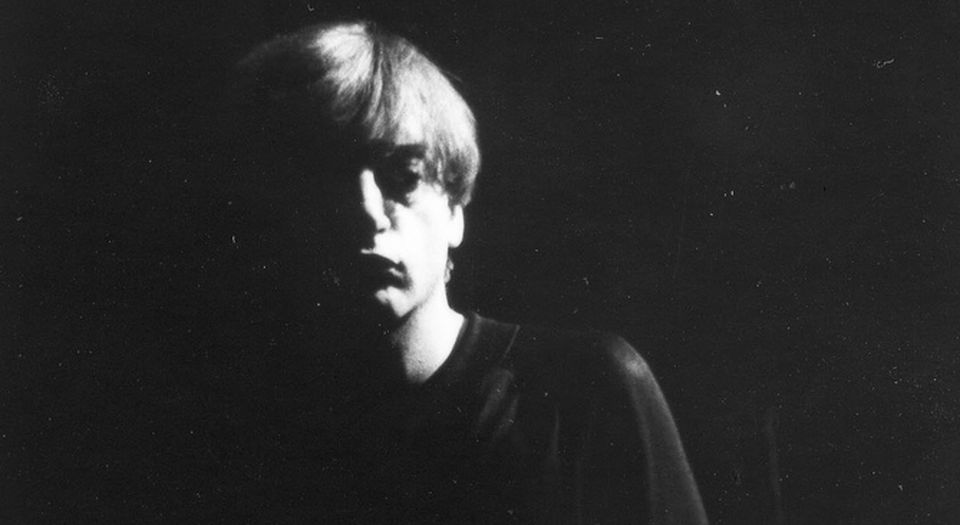 It was announced yesterday that, after a period of ill health last year, Mark E Smith has passed away aged 60. The only constant member of the Fall since he formed the band in 1976, MES (as his name was often abbreviated) was a true original, a glorious one-off who remained closer to the original post-punk brief than anyone else. His passing is another weary reminder of the fading out of a non-conformist era, a time when public life wasn't dominated by well-connected head-boy types or pop figures whose idea of being edgy is to endorse Jeremy Corbyn in the Guardian.
Indeed, many of us loved MES precisely because he had an in-built bullshit detector alerting him to the pretensions of petit-bourgeois radicals and their strange ideas. The Fall's 1994 track 'Middle Class Revolt!' was a prescient statement on the shifting direction of British culture and politics. His unaffected persona was that of a cranky old factory worker moaning about students and layabouts. It always made for entertaining copy in interviews, and in real life he was no different. Nevertheless, his proletarian belligerence couldn't entirely hide his autodidacticism and his role as a genuine artist. For a start, the Fall's name was taken from a 1956 Albert Camus novel, and MES's reference points were resolutely literary – Marlowe, Nabokov, Ballard, Gogol and Ellison crop up in various ways throughout MES's song titles and lyrics. The writer Simon Reynolds pointed out that the Fall's biggest early influence was not punk rock, but a worn out library card. It clearly showed in MES's dramatic and vivid wordplay manifest throughout his band's 40-year existence.
As a precocious teenager, MES was first hooked on pivotal Krautrock band Can, with their motorik chug and expansive drum rolls becoming a mainstay of the Fall's sound. And yet, at the same time, the Fall never really sounded like anyone else. They may have often given the impression of shambolic chaos, but beneath that there was a tightly honed drive and attack which drew on anything from 1950s rockabilly through to the fizz and squall of acid house. The Fall were always a disorientating collage, but one held in check by MES's pile-driving energy. The result was hypnotic and compelling. Central to this magnetic quality was always MES's barked, tumbling wordplay that had its own lexicon and codes. Such was the force of MES's personality that lesser lights were often drafted in by Smith for guest vocal appearances to add grit, menace and humour.
Levity is not something you'd associate with earnest and dour post-punk outfits, but MES had this in spades. Song titles such as 'British People in Hot Weather', 'The £500 Bottle of Wine', and 'Carry Bag Man' immediately raised a grin, and that's before you get to the hilarity of the lyrics. From 'Idiot Joy Showland' ('taking on Madchester'), 'C.R.E.E.P.' (supposedly about Morrissey), 'Glam Racket' (about Suede), MES pulled no punches on other rival bands or imposters. The Fall could also sound amusing as well, whether it was through the incorporation of the twang of a Jew's harp or the wheeze of a kid's mouth organ. This not-quite-right daftness was all part of their appeal.
Nevertheless, I'd make the case for the Fall for being truly post-punk in their aesthetic and ethos. Unlike nearly every other band or musician from that era, the Fall never fell into the trap of crowd-pleasing and time-wasting nostalgia. They'd rarely release singles from albums, preferring to promote a new album and tour with singles that weren't on the long player. Live, the Fall would only play recent stuff or songs from their next album, never a predictable greatest-hits set or songs from a fan-favourite album. This wasn't just down to their post-punk ethos; it was also down to the fact that MES was such a prolific, forward-moving songwriter. As opposed to late-career bands who are 'advised' to release albums once every three to four years, the Fall refused this ad-man's marketing trick, releasing albums regularly. As a result, arguably some of his late 1990s/2000s works went under the radar, such was MES's prolificacy. But that need to create and record is the hallmark of an artist not a careerist.
A lot is often made of the huge number of people who've been members of the Fall (66 over a 40-year period), but that's a measure both of MES's reported volatility and his constantly shifting vision of what the Fall should sound like. What's not mentioned is how frequently Smith shared songwriting credits with different band members. The Fall's vision was ultimately his, but Smith was also big enough and secure enough to credit others. His former wife, Brix Smith, was recruited to the Fall on the strength of her own songs and ideas, helping to evolve the band to their most commercially successful period in the 1980s. Often portrayed as a monster and a tyrant, Smith's generosity and openness has frequently been overlooked. As a jobbing Manchester journalist back in the 1990s, I found MES an affable, gregarious figure on the local gig circuit and, unsurprisingly, a hilarious interviewee.
The passing away of Mark E Smith is yet another reminder of the demise of an intelligent and non-conformist popular culture in Britain.
Neil Davenport is a writer based in London.
Picture by: Wikimedia Commons
To enquire about republishing spiked's content, a right to reply or to request a correction, please contact the managing editor, Viv Regan.