#MeToo is a menace to private life
This moralistic movement is erasing the line between public and private.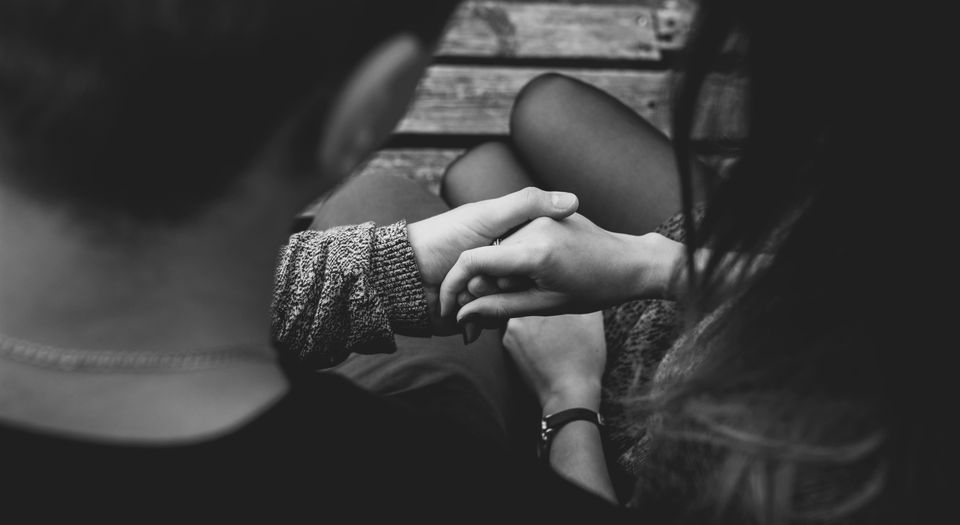 #MeToo has now become a discussion about bad sex, as I argued in my piece about Aziz Ansari on spiked last week. #MeToo and its supporters now casually equate bad or regretted sex with sexual violence. And yet, far from balking at this elision of serious violence with sexual misbehaviour, some are arguing that the #MeToo movement has not gone far enough in correcting behaviour in the bedroom. Some people actually welcome #MeToo's encroachment into private morality.
A key problem, as I and others have pointed out, is that the conflation of bad sex with assault demeans victims of sexual violence. It fails to recognise that these people have been attacked, not subjected to unwanted sexual attention. But there's another problem, too: #MeToo's move into gossiping about and condemning bedroom behaviour confirms that this movement is a symptom of the collapse of the line between the private and the public.
Indeed, it seems that one of #MeToo's key aims is to bring private negotiations between individuals into the public sphere. Of course, acts of sexual violence are a matter for public concern: they are an issue of public morality and regulation. But they are not on a scale with the intimate things that happen in our private lives. By putting sexual violence on a 'continuum' with such things as bad come-ons or regretted sex, #MeToo and other moralistic trends in society are erasing the line between public morality and private morality.
The problem is that we don't really know, objectively, what good sex looks like. Sex used to be largely about commitment and procreation. What is it for today? What is good and bad sexual behaviour? We have heard a lot about people being pressured into casual sex – most people would think of that as bad sexual behaviour, but others might not.
Consider a more difficult example: if men can be shamed for pressuring a woman towards sex, should we shame women who sleep with a man who thinks their sexual act is a sign of commitment when in fact the woman plans to ditch him afterwards? If not, why not? Why do we treat pressuring someone into having casual sex as morally different to sleeping with someone who you break up with immediately afterwards?
For different people, these things could both amount to 'bad sex'. But we don't – or rather shouldn't – shame the practitioners of this 'bad sex', for one simple reason: their behaviour falls far short of sexual violence and it is therefore a matter of private morality. What's more, it is an area of private morality about which there is negligible common agreement.
The answer to our failure to define what makes sex good rather than bad is not to project our sex lives into the public realm. The public regulation of private sexual activity has its own sordid history. Most obviously, the homophobic laws of the pre-1960s period, and after the 1960s too, were an attempt to regulate private sexual morality through the law. This was draconian and wrong, precisely because it made a matter of private morality – who you wanted to sleep with – into something to be regulated by instruments of law. We now look back on the use of the law against private sexual encounters with derision and even horror. And yet today, #MeToo is driven by a similar impulse to those old laws: to drive people's private morality into the public glare.
We must preserve the private sphere. One of the most valuable elements of private interaction is the capacity to forgive. We have all done things in private that we are ashamed of. We have all said things we shouldn't have said. Yet people forgive us, hopefully. And we often forgive those who behave badly towards us, too. This is a central part of having a private life. The idea that it is preferable to deal with these problematic personal experiences by making them public is wrong, and inhumane; it makes everything worse.
#MeToo has illustrated a fundamental confusion about public and private interactions. This is why people slip so easily between debating sexual violence and talking about 'bad sex' – that is, between matters of public adjudication and private morality. The more we lose the distinction between private and public, the more we lose the freedom and spontaneity that are essential to a healthy private life. Love, sex and intimacy are too important to allow the likes of #MeToo to publicise and potentially criminalise them.
Luke Gittos is law editor at spiked and author of Why Rape Culture is a Dangerous Myth: From Steubenville to Ched Evans. (Buy this book from Amazon(UK).)
Picture by Getty Images.
To enquire about republishing spiked's content, a right to reply or to request a correction, please contact the managing editor, Viv Regan.