Thou shalt not joke about the gender pay gap
The backlash against John Humphrys shows how flimsy the BBC pay crusade is.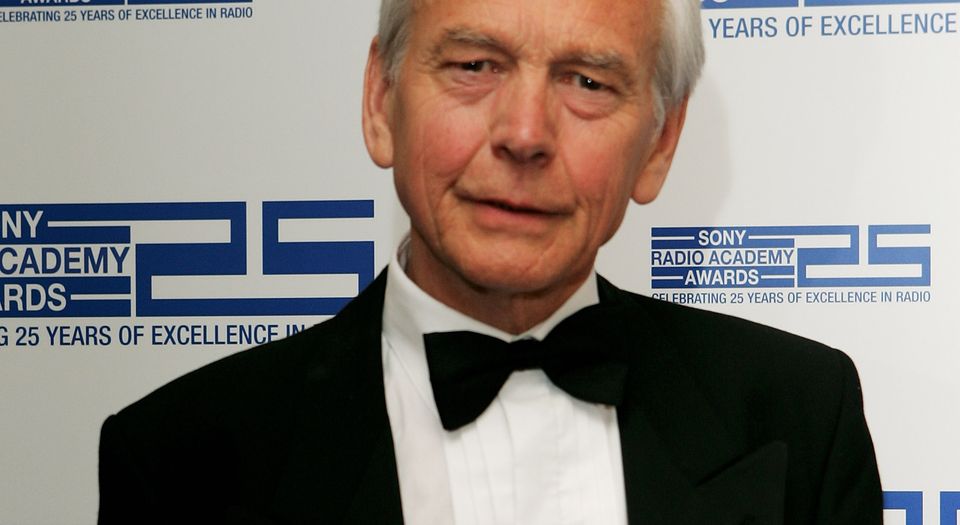 A leaked conversation between BBC Radio 4 Today presenter John Humphrys and BBC North America editor Jon Sopel has reportedly left BBC bosses 'deeply unimpressed'; not with the employee who recorded and leaked a private, off-air conversation to the press, but with Humphrys and Sopel for joking about China editor Carrie Gracie's resignation over the BBC's alleged gender pay gap. Humphrys' naff jokes – he asked Sopel at one point, 'How much of your salary are you prepared to hand over to Carrie Gracie to keep her?' – have provoked a sharp backlash.
Calling for Humphrys' head, an inside source at the equal-pay campaign group BBC Women told the Sun that the 'only acceptable outcome is for him to go'. The Guardian carried a piece by an anonymous BBC employee, writing that the jokey exchange 'represents a hardwired hostility and contempt towards women'. Meanwhile, Woman's Hour presenter Jane Garvey tweeted that 'The Humphrys-Sopel exchange reveals, very neatly, what we're up against'.
But what exactly are BBC Women up against? The suggestion in the Guardian that the BBC is a hotbed of 'contempt towards women' is as deluded as Lord Adonis's bizarre allegation that BBC newsrooms are stuffed with closet Brexiteers. When Carrie Gracie first complained that Sopel and others were paid far more than her, she was offered a £45,000 pay rise – an amount that, in itself, is nearly double the UK average wage of £26,000. Newsnight's Emily Maitlis, similarly, enjoyed a pay rise of £50,000 last year, while Europe editor Katya Adler now joins the top one per cent of earners in Britain on £150,000. While it's fair to expect a pay rise with a promotion, few could be so lucky as Radio 2's Jo Whiley, who'll see her pay packet rise by an eye-watering £200,000, from £150,000 to £350,000, as part of a drive to give women more prominent presenting roles.
The BBC's willingness to hike female presenter pay should come as no surprise. When the pay of BBC stars earning more than £150,000 was first revealed last year, the Beeb was itself instrumental in turning the story away from Chris Evans and Gary Lineker's seven figure, telephone-number salaries, towards disparities between male and female presenters. It took some of the heat off the eye-watering pay packets and framed it as an issue of equality.
The anger from the BBC Women campaign and others about Humphrys and Sopel's lame banter is not about actual pay or working conditions – which are undoubtedly better than most people enjoy. Rather, it is about the pair's failure to adhere to the new 11th commandment: thou shalt not question the gender pay gap. As spiked's Joanna Williams argues in her new book, Women vs Feminism, while pay disparities exist over average wages, the existence of a gender pay gap for the same work is, thankfully, non-existent and quite rightly illegal. The existence of a pay gap is, rather, 'an article of faith which feminists "feel" to be true'.
Any suggestion that gender is not the key determinant of one's pay packet is treated as blasphemous, as it undermines the claim made by some of the wealthiest, most successful women working in the media that they are an oppressed group and victims of unfair discrimination. Such appeals to a gender pay gap allow a small group of elite women to present their self-interest as selflessness, their quest for self-enrichment as a quest for equality for all.
In the leaked audio, Humphrys can be heard bragging to Sopel that he's already taken a pay cut of 'more than you fucking earn', which should be enough to remind us that not all presenters are paid equally, regardless of gender. Indeed, Carrie Gracie resigned as China editor when she discovered that Middle East editor Jeremy Bowen was earning up to £199,000, while Sopel, North America editor, was on £249,000. Yet nobody would argue the £50,000 difference between the two men is down to an excess or lack of maleness. Endless tales of Trump's intemperance have undoubtedly given Sopel more screen-time of late than his colleagues, which might appear to justify the extra cash. But the broader point here is that the star system that governs BBC pay does not follow the logic of hours worked or even years' experience, as with most careers.
The larger, less fashionable pay gap is really between those at the BBC who have a career, who can expect pay rises and progression, whether astronomical or incremental, and those who merely have jobs, usually with stagnant wages, paid by the hour. This real pay gap affects both men and women equally and instead concerns class – a major social division concealed by today's obsession with gender. The leaked Humphrys-Sopel exchange may have been largely unfunny to its unintended audience, but the pay gap claims of the £150k+ club really are a joke.
Fraser Myers is a producer at WORLDbytes.
Picture by: Getty
To enquire about republishing spiked's content, a right to reply or to request a correction, please contact the managing editor, Viv Regan.