Have a drink – it won't kill you
Researchers want the alcohol guidelines lowered. Ignore them.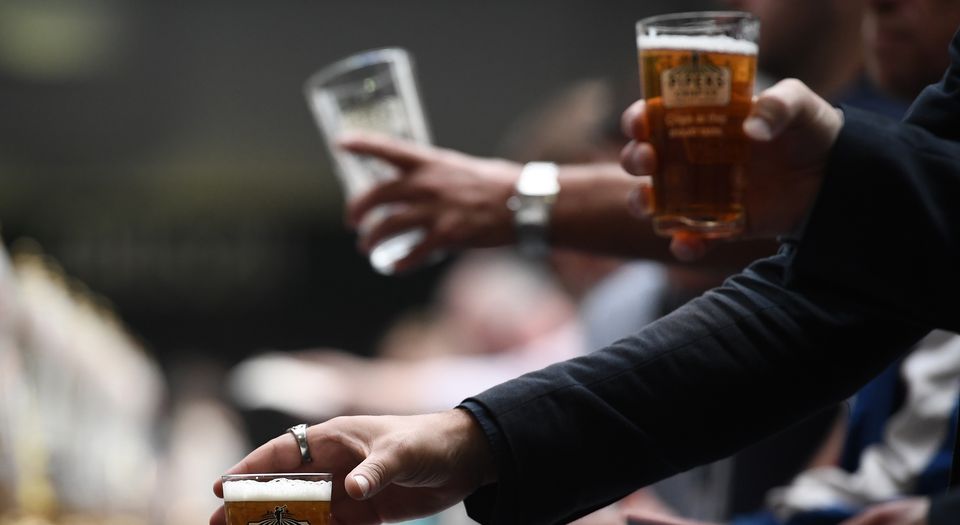 Millions enjoy going out at the weekend and 'killing some brain cells' by downing a few drinks. Most of us would assume, especially when feeling tender the morning after, that booze is not good for your brain. Now, a new study on alcohol and cognitive decline is being used to suggest that official guidelines on alcohol consumption, already laughably low, should be lowered still further. As with all such claims, some serious scepticism is required.
The study, published in the Journal of Public Health claims that alcohol consumption of more than 10 grams per day – one 'unit' of alcohol is eight grams – leads to lowered ability in cognition tests. Data from over 13,000 men and women, aged between 40 and 73, were gathered on alcohol consumption. Then the subjects were asked to perform a simple controlled test on their cognitive ability.
Reaction time decreased – that is, performance improved – for every extra gram of alcohol per day consumed up to 10 grams per day. After that, performance started to decline. However, even with fairly heavy drinking, cognitive ability never seems to decline to the level experienced by light drinkers and abstainers. Given all the caveats that should be applied to such studies – the reliability of alcohol questionnaires (people tend to understate consumption), the drawbacks of statistical analysis, the degree to which the study group is reflective of the general population, and so on – it's hard to believe this is a problem worth worrying about for the vast majority of drinkers. Taken at face value, these results suggest it is the booze dodgers who have the most to worry about.
The authors themselves note that the 'long-term impact of alcohol use on cognition is controversial. Observational epidemiologic data of alcohol consumption and the incidence of cognitive impairment and dementia show reduced risk with light to moderate alcohol consumption.' This study seems to confirm that, yet somehow the authors manage to come to the conclusion that the guideline levels for consumption – 14 units per week – should be lowered further. The current guideline figure is equivalent to less than a pint of regular lager or a standard pub serving of wine per day. The idea that drinking even this pitiful amount is going to have a serious effect on one's risk of dementia is deluded.
No one would suggest that quaffing large quantities of booze is good for you, though it may well be enjoyable at the time. But there is plenty of evidence to suggest that moderate drinking is beneficial. To suggest that consuming anything much more than a bottle of wine per week is the rocky road to mental decline seems to reflect the prejudices of the researchers – and those wannabe prohibitionists in 'public health' who will lap up these claims – much more than they represent serious science or a sound basis for living.
Yet you can be sure that this study and a few more like it will be used as justification for yet more restrictions on our ability to enjoy a drink. For example, with minimum unit pricing set to be introduced in Scotland this spring, the campaign to follow suit across the rest of the UK is already gathering steam. Instead of 'Dry January', let's make our new year resolution to keep these miserable prohibitionists in their place.
Rob Lyons is science and technology director at the Academy of Ideas and a spiked columnist.
To enquire about republishing spiked's content, a right to reply or to request a correction, please contact the managing editor, Viv Regan.