Aziz Ansari: bad sex is not a crime
#MeToo is about policing sex, not tackling sexual violence.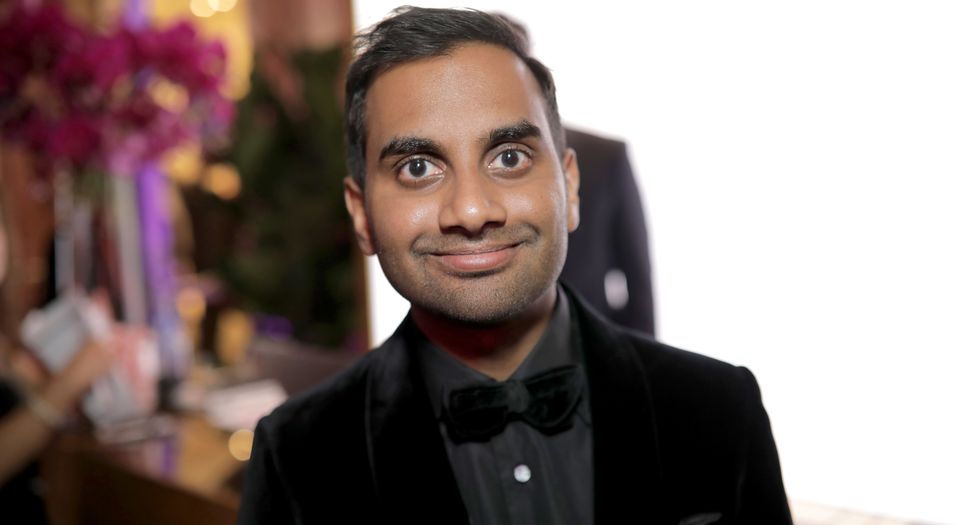 The fight against sexual violence has been hijacked. The allegations against comedian and television darling Aziz Ansari show that a small group of vocal #MeToo supporters has used the fight against sexual violence to make points about sexual behaviour that makes them uncomfortable. They are using sexual violence to talk about sex. In doing so, they will inevitably make dealing with real sexual violence much harder.
The 'allegation' against Ansari – again, it hardly warrants the use of the word allegation – is that he pressured a 23-year-old woman for sex after a date. In an anonymous interview, she describes how Ansari 'told her he was getting a condom within minutes of their first kiss'. He then 'kept… taking his two fingers in a v-shape and putting them in my mouth, in my throat… the moment he'd stick his fingers in my throat he'd go straight for my vagina and try to finger me'. The woman engaged in consensual oral sex with Ansari. She says 'she used verbal and non-verbal cues to indicate how uncomfortable and distressed she was' but at no point does she allege that any of the activity was non-consensual.
Supporters of the #MeToo movement have justified the allegations against Ansari. The Guardian's Jessica Valenti tweeted, 'part of what women are saying right now is that what the culture considers "normal" sexual encounters are not working for us, and [are] oftentimes harmful'. Another commentator said the allegation shows how men pestering women for sex amounts to 'rape culture'. This is perverse. Some supporters of #MeToo are happy to use the fight against real sexual violence as a way of correcting men's behaviour in the bedroom. They are using sexual violence as a means of humiliating men who fail to conform to their standards of sexual behaviour. It is hard to think of a bigger insult to genuine victims of sexual violence.
Central to this has been the rise of the phrase 'sexual misconduct'. Ansari was not accused of sexual violence. He couldn't be. He hadn't done anything resembling sexual violence. Instead, he was accused of 'sexual misconduct'. This phrase is very telling about the potential long-term impact of #MeToo. Like the crime of 'misconduct in public office', 'sexual misconduct' suggests there is an objectively agreed set of standards for sexual partners to adhere to.
But of course, such a standard does not exist when it comes to sex. Sexual interaction is a deeply subjective negotiation between two people. Women and men will negotiate this standard in different ways. But supporters of #MeToo are using the spectre of sexual violence to imagine such a standard into existence. In doing so, not only do they purport to speak for all women, as if they know what is best for women in their sex lives, but they also actively encourage women to feel victimised by their sexual encounters.
People claim #MeToo has helped in the fight against sexual violence. This is nonsense. The elision of bad sex and sexual violence helps no one. A big part of feminist scholarship in the 1970s and 1980s was about separating sexual violence from sex and sexual desire. Writers like Susan Brownmiller argued that rape and sexual violence was not about sex, but about power and domination. They had nothing to do with everyday sexual conduct or sexual miscommunication. This was a useful distinction, because it recognised that the factors which drive sexual violence have little to do with what drives sexual desire.
Today, we are seeing normal sexual behaviour placed on an ever-expanding scale of sexual violence. Worse, we are discussing sexual violence in the same breath as lurid celebrity rumours. The result of this will be that real crimes and real criminals will be lost among an ever-increasing number of reports.
The allegations against Ansari are a wake-up call about #MeToo. This movement has become more about spreading lurid gossip than seriously tackling sex crime. Ansari has been humiliated, his name dragged through the mud, for nothing. It's barbaric and inhumane. This movement could completely wreck the fight against sexual violence in the name of humiliating celebrities. It has to stop, now.
Luke Gittos is law editor at spiked and author of Why Rape Culture is a Dangerous Myth: From Steubenville to Ched Evans. (Buy this book from Amazon(UK).)
To enquire about republishing spiked's content, a right to reply or to request a correction, please contact the managing editor, Viv Regan.