Lorde and the breathtaking hypocrisy of BDS
Anti-Israel activists pose as freedom-lovers but agitate for censorship.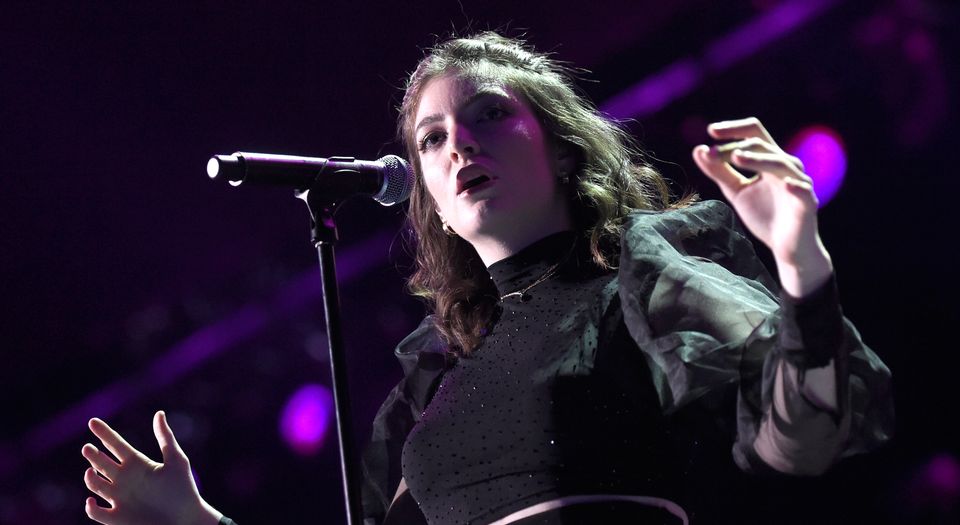 It was Israel boycotters to the rescue this week when 100 anti-Israel artists signed an open letter in the Guardian in support of New Zealand singer Lorde, who has been coming under fire for her decision to cancel a concert in Tel Aviv.
Lorde was due to perform in Israel this June as part of her Melodrama tour. But at the end of last year she backed out after hearing from anti-Israel campaigners. Her statement said:
'Hey guys, so about this Israel show – I've received an overwhelming number of messages and letters and have had a lot of discussions with people holding many views, and I think the right decision at this time is to cancel the show. I pride myself on being an informed young citizen, and I had done a lot of reading and sought a lot of opinions before deciding to book a show in Tel Aviv, but I'm not too proud to admit I didn't make the right call on this one.'
Sadly, it is not unusual for musicians who choose to perform in Israel to find themselves under pressure from the Boycott, Divestment and Sanctions (BDS) movement against Israel, whose supporters want a complete cultural boycott of Israel.
In response to Lorde's decision, the World Values Network, run by American celebrity rabbi Shmuley Boteach, placed a full-page advert in the Washington Post criticising Lorde and labelling her a 'bigot'.
That advert was the impetus for the open letter in the Guardian. The letter, whose signatories include Ken Loach, Roger Waters and Caryl Churchill, said: 'We deplore the bullying tactics being used to defend injustice against Palestinians and to suppress an artist's freedom of conscience. We support Lorde's right to take a stand.'
You have to admire their chutzpah, I suppose, pretending they care about artists' freedom of conscience. This is the same group that routinely pressures artists not to perform in Israel, employing their own 'bullying tactics' to do so. When Radiohead frontman Thom Yorke refused to bow to BDS pressure and cancel concerts in Israel last year, BDS supporters hinted at possible repercussions for the band. Loach said, 'If they go to Tel Aviv, they may never live it down'. Faithless guitarist Dave Randall said, 'They will lose the respect of thousands of music fans across the region and around the world'. Radiohead was accused of being 'a propaganda tool for the Israeli government' in an open letter signed by various artists. No support for 'an artist's freedom of conscience' in that case.
Nick Cave faced similar pressure last year, with BDS campaigners imploring him to take a 'stand for freedom' and 'please don't go [to Israel]'. But Cave could see the illiberal BDS campaign for what it is – an effort to 'shut down musicians, to bully musicians, to censor musicians, and to silence musicians'. He went ahead with his performance.
BDS supporters don't care about freedom of conscience. They've made this crystal clear with their constant shaming of artists who perform in Israel. If Loach and Randall and others respect Lorde's freedom of conscience, why don't they respect Yorke's or Cave's? They are completely intolerant of views on Israel that differ from their own view of Israel as an 'apartheid' state.
As always with anti-Israel campaigns, BDS is based entirely on double standards. As one distraught pro-Israel fan of Lorde wrote in an open letter to the singer, why is she boycotting Israel but still playing in Russia? Does that make Lorde a propaganda tool for Putin? We never hear of a group of artists pleading with their colleagues to boycott any country other than Israel.
How depressing that artists, the very people you think would understand the uniting value of art, would demonise one country and prevent its people from engaging with the cultural world. This Israel-specific censorship will do nothing to help the Palestinian cause. Instead, it encourages black-and-white thinking on a highly complex geopolitical situation and shuts off the cultural world to Israeli and Palestinian citizens.
The hypocrisy of claiming to support 'freedom of conscience' while boycotting an entire country and its people is breathtaking. I've got news for these self-proclaimed freedom-supporters: when you constantly bully and shame people who disagree with your political opinions, when you don't respect the freedom of conscience of those who choose to perform in Israel, when you try to shut down artistic events and censor an entire country, you are not a supporter of freedom.
Naomi Firsht is a spiked columnist and co-author of The Parisians' Guide to Cafés, Bars and Restaurants. Follow her on Twitter: @Naomi_theFirsht
To enquire about republishing spiked's content, a right to reply or to request a correction, please contact the managing editor, Viv Regan.