The real scandal should be Trump's attempt to ban that book
But the president's opponents fear free speech as much as he does.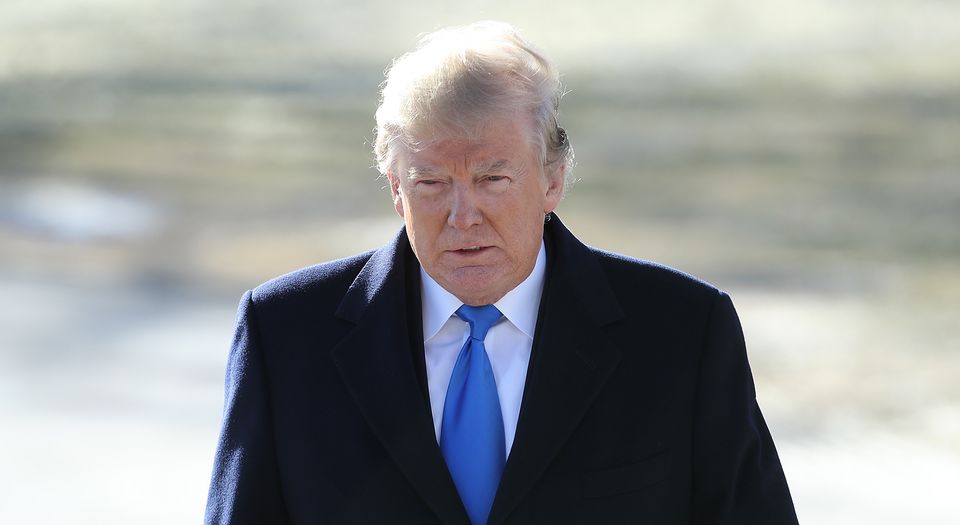 Opponents claim that the 'revelations' in Michael Wolff's Fire and Fury: Inside the Trump White House prove President Donald Trump is 'unfit' for office. But what exposes Trump is not the petty gossip about eating burgers in bed. The real scandal should be the president's attempt to suppress the book, and his threat to introduce tougher US libel laws to protect the powerful from criticism.
The lie behind Trump's noise about championing freedom and making America great again is laid bare by his fear and loathing of free speech – the one liberty that has set US democracy apart, protected by the First Amendment to the Constitution.
Yet amid all the criticism around Fire and Fury, this is one stick the president's opponents are ill-equipped to use against him. Because the Trump-hating American left fears free speech as much as he does. And many of them also want to undermine the First Amendment to suppress speech they find offensive.
Trump's hysterical reaction to Wolff's mud-flinging book confirms that he is, as I have said before on spiked, the 'snowflake in the White House', as thin-skinned and ban-happy as the shrillest student activist. No sooner had extracts been published than the president, reports the New York Times, 'threatened legal fire and fury' in an attempt effectively to ban the book.
Trump's lawyer sent the publisher, Henry Holt, an 11-page letter spelling out what the president demanded they do: 'Mr Trump hereby demands that you immediately cease and desist from any further publication, release or dissemination of the book, the article, or any excerpts or summaries of either of them, to any person or entity, and that you issue a full and complete retraction and apology to my client.'
The publisher quickly responded to these threats from the White House – by rushing out the book ahead of schedule. No surprise there; as various experts attested, Trump would appear to have no case under America's liberal libel laws. 'You can't just say we don't like this book and all the things in it and sue for libel', said one top media lawyer, 'that's not what libel cases are about'. Others such as Suzanne Nossel of PEN America, the leading writers' group, observed that Trump's legal threats flew in the face of the First Amendment: 'The president's attempt to halt publication of a book because of its content is flagrantly unconstitutional.'
Libel law in the US is a far cry from the sort of restrictive, free speech-throttling legislation that we suffer under in the UK. In the historic New York Times Co vs Sullivan case of 1964, the US Supreme Court ruled that '[D]ebate on public issues should be uninhibited, robust and wide open' which 'may well include vehement, caustic and sometimes unpleasantly sharp attacks on government and public officials'. Free speech was to be protected, even if those attacks contained factual mistakes: '[E]rroneous statement is inevitable in free debate, and… it must be protected if the freedoms of expression are to have the "breathing space" that they need to survive.'
In the 50-odd years since that ruling, US libel law has effectively said that politicians and public figures are fair game and cannot successfully sue for defamation at all – unless they can prove that publication was motivated by malice. And as the New York Times says of the Fire and Fury affair, 'The bar for any legal action by a president, the most public of public figures, is particularly high'.
So Trump's legal bid to suppress the book was always on a loser. For the president, however, this only proves that US libel law is wrong and should be rewritten to suit his needs. In Trump's eyes, the First Amendment's strong legal defence of free speech is really a weakness which fails to protect the powerful from criticism.
Responding to media questions about Fire and Fury, the president hit out at America's 'very weak' libel laws. He declared that if US libel laws 'were strong… you wouldn't have things like that happen, where you can say whatever comes into your head'. Trump would really like to rewrite the First Amendment to impose new restrictions on free speech. Little wonder he has previously expressed his admiration for UK libel law, which has long been used by the rich and powerful from around the world to silence their critics.
Trump's attempt to suppress Wolff's book has been widely denounced by critics in American politics and the media. Yet many of these criticisms ring false. Because most of the Republican president's opponents are as unsure and fearful about free speech as he is. And leading Democrats and radicals would also like to see the First Amendment reframed, to help outlaw speech that they find hateful and offensive. For all that they might denounce him as some sort of neo-fascist, America's illiberal liberals are in no position to fight a free-speech war against President Trump.
Charles J Harder, the top lawyer who sent Trump's threatening letter to Wolff's publisher, previously led the legal battle to bankrupt and close down Gawker, the scurrilous news website. (Harder used the law on invasion of privacy rather than libel in the Gawker case, an option which Trump's team might now be investigating.) That backdoor attack on freedom of the press attracted far less criticism from liberals unwilling to defend Gawker's 'tabloid filth'. They only want to stand up for the right to publish gossip when, as in Wolff's book, it attacks the likes of Trump.
Meanwhile, the First Amendment has come under increased fire in recent years from illiberal liberals who believe its defence of free speech goes 'too far'. They want to see the US introduce European-style 'hate speech' laws, to prosecute and punish the kinds of speech that they hate. The New York Times, bastion of America's liberal press, has been vociferous in its denunciation of Trump over Fire and Fury; the paper was also threatened with libel action by the president last year. Yet two years ago, the NYT itself was already reporting 'second thoughts on the First Amendment', and asking whether the rise of Islamist and right-wing 'hate speech' means it is 'time to reconsider that constitutional line'.
Even America's traditionally ardent defenders of free speech are wavering these days. As previously discussed on spiked, the American Civil Liberties Union has been split by rows over whether it should defend freedom of speech for the far right, with ACLU staffers protesting against the group's 'rigid stance' in support of the First Amendment.
PEN America, which attacked Trump's 'flagrantly unconstitutional' attempt to suppress the book, appears similarly divided over the limits of free speech. In April 2015, less than four months after the Islamist massacre of cartoonists and journalists at the Paris offices of the satirical magazine Charlie Hebdo, more than 30 leading writers – including Pulitzer and National Book Award winners – boycotted a PEN America gala in protest against the granting of a free-speech award to that 'offensive' French rag.
The fact is that many on the US liberal-left share Trump's belief that speech in America is 'too free' and laws limiting it 'too weak'; indeed, they have been more vociferous about this issue for far longer than the president. Their one real disagreement is over which types of speech they might want to ban.
All sides appear to have forgotten (if he ever knew it, in Trump's case) the golden rule laid down by US Supreme Court justice Oliver Wendell Holmes almost 90 years ago: that the one constitutional principle to be defended more than any other is 'the principle of free thought – not free thought for those who agree with us but freedom for the thought that we hate'.
President Trump – and many of his opponents – want stronger laws to prevent a situation 'where you can say whatever comes into your head'. Those of us who believe in a free society should reserve our fire and fury to fight for one where, in the words of the Enlightenment hero Spinoza, anybody 'may think what he likes and say what he thinks'.
Mick Hume is spiked's editor-at-large. His new book, Revolting! How the Establishment is Undermining Democracy – and What They're Afraid of, is published by William Collins. Buy it here.
Picture by: Getty Images.
To enquire about republishing spiked's content, a right to reply or to request a correction, please contact the managing editor, Viv Regan.