Oprah 2020? Liberals are losing it
Democrats are so bereft of vision they're indulging desperate fantasies.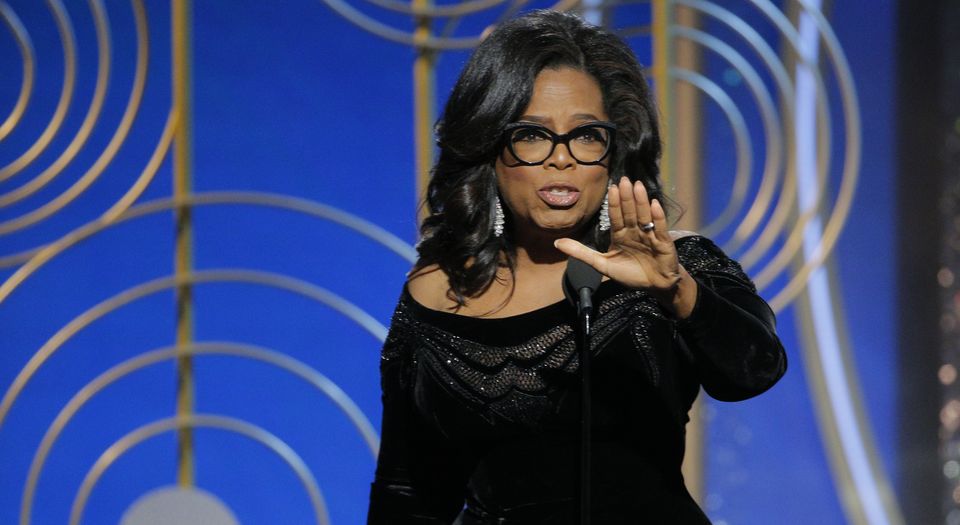 All award shows are pointless, but some, it seems, are less pointless than others. The Golden Globes has always been hailed by the glitterati as the start of the awards season, but now the Twitterati has deemed it an event of momentous political import. From black dresses fighting sexual abuse to the huge hype around Oprah Winfrey potentially running for president, the Hollywood Foreign Press Association picking its favourite films and TV shows of the year was a minor part of this year's proceedings.
Oprah 2020 started trending after Globes host Seth Meyers mentioned it as a joke after Winfrey gave her lifetime achievement award acceptance speech, in which she proclaimed that sexism's 'time is up' and a 'new day is on the horizon'. Since then, Oprah 2020 has been taken far too seriously by the media. A CNN contributor declared that 'Oprah would make an exceptional president'; the Guardian said her campaign was now 'dramatically more real'. Brad Anderson, director of Obama's Iowa campaign in 2012, said 'it's ridiculous' but 'politics is ridiculous right now'.
How crazy it is that an acceptance speech for an entertainment award could be so widely pronounced 'presidential', even garnering comparisons to Obama's speech at the Democratic National Convention prior to his 2008 presidential bid. Ironically, one of the few people to have previously encouraged Oprah to run for office was Donald Trump, who said as recently as 2015 that he would have liked her as his running mate.
This is all ridiculous, of course. Nobody knows what Oprah's opinions on key issues are; people just say she's already popular and 'brings people together'. While Democratic operatives won't be taking this all that seriously, the excitement her speech has stirred up reminds us how disoriented and lacking in leadership American liberals are right now. It seems the very people who sneered at the public for electing a TV star with no previous experience in politics now think it's the surest way to the White House.
Indeed, the liberal left is increasingly obsessed with celebrity. This is why the slightest woke utterance by Beyoncé is canonised as divine poetry, Angelina Jolie and Emma Watson are inexplicably UN ambassadors, and Oprah can be talked up as a semi-serious contender for the presidency, if only for a few days. It speaks to a bizarre fealty to celebrity culture, and a disconnection from the public: unable to speak to the needs of ordinary people, these people see celebs as conduits to those they can't reach.
But the declining popularity of awards shows (the Globes' ratings are at a six-year low) is at odds with their rising political status. It seems there is a profound disconnect between celebrity politics, the coastal elites who lap it up, and the electorate; it seems the public don't think giving Get Out Best Picture will strike a blow against racism, that nominating more women for Best Director does anything for the lives of ordinary women, or that Oprah Winfrey is presidential material.
Perhaps Democrats would be better off listening to what the public has to say, rather than gushing over celebrities.
Christian Butler is a spiked columnist. Follow him on Twitter: @CPAButler
To enquire about republishing spiked's content, a right to reply or to request a correction, please contact the managing editor, Viv Regan.