How the EU is holding Africa back
Green EU projects are hampering progress.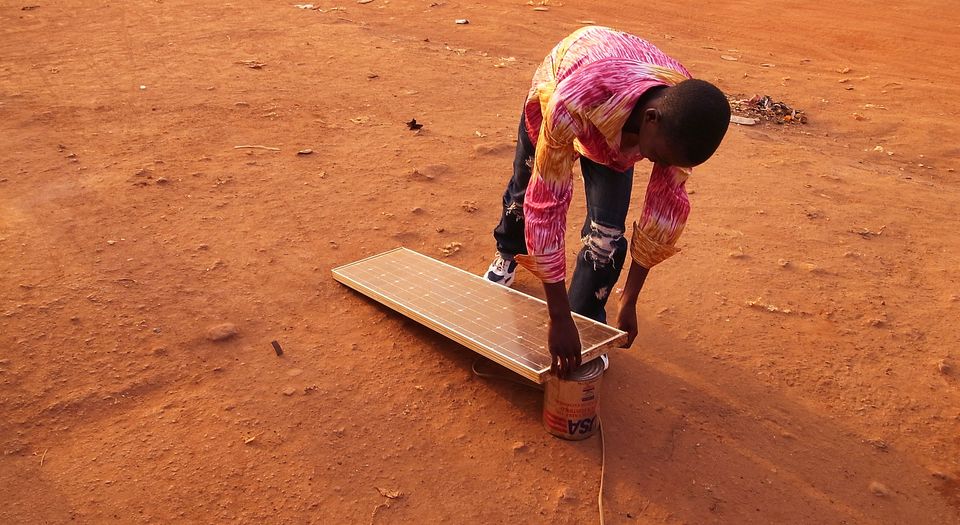 It's long been known, but often hushed over, that the subsidies the EU pays its farmers under the Common Agricultural Policy, plus the bureaucratic rules and standards it wields against food imports, have discriminated against African farmers. What isn't so well known is that the EU's pursuit of the United Nations' 2015 Sustainable Development Goals (SDGs) acts as another major barrier to economic growth in Africa.
Take SDG 7, which concerns families' ability to get a hold of affordable and 'clean' energy by 2030. That sounds commendable. Yet by making household access to the 'right' kind of energy its objective in Africa, the EU twists Africa's energy priorities. To industrialise, Africa needs continuous, uninterrupted electrical power for its factories and offices – not the on-off sort of power produced by wind turbines and solar panels. To save lives, African hospitals need fully reliable electricity. For light manufacturing and especially for process industries (aluminium, pig iron, cement), Africa also needs industrial heat based on gas. But these kinds of large-scale energy investments are not what the EU has in mind for Africa.
The EU's quest for 'universal access' to green energy in Africa is about putting LED lights in every village hut. But that's it. End of story. The EU concerns itself only with Africans' personal consumption of energy services, not with Africa's production of industrial quantities of energy. Yet if Africa continues on the course that the EU has laid out for it – one of sustainable non-development – then universal access to energy on the part of African households won't even be achievable. The International Energy Agency (IEA), which supports SDG 7, says that about 600million Sub-Saharan Africans will still have no electricity in 2030. And it's a similar story with the SDG 7 sub-goal of household access to 'clean' fuels and technologies for cooking. In Sub-Saharan Africa, the IEA says, 910million people will still, in 2030, be endangering their lungs by using solid biomass, kerosene or coal to do their cooking.
The UN's Sustainable Development Goals insist that industrialisation be 'environmentally sound', and that urbanisation should never go 'straining land and resources'. The SDGs want consumption and production to be responsible and to be about doing more and better, but with less.
In line with this, the EU has a newish External Investment Plan (EIP) for Africa, which hopes to mobilise a modest €44 billion of private and public investments for sustainable development, sustainable infrastructure, job creation, and entrepreneurship among African women and youth. In December 2017, EU climate action and energy commissioner Miguel Arias Cañete announced that he hoped to generate up to €9 billion in investments by 2020 for sustainable cities, sustainable energy, sustainable transport and sustainable agriculture in Africa. Sounds good, no? But the EIP's green investments will in fact be aimed at what the European Commission is pleased to call 'the root causes of migration'. They will be about keeping Africans in Africa, not Africa's pressing need to industrialise.
On top of the EIP, the European Commission wants an EU Africa Compact, one that will focus on 'achieving peace and stability' in Africa, plus 'consolidating democracy and good governance, unleashing economic opportunities, reaching human development standards, managing migration and mobility as well as addressing climate change'. Yet this dizzying list of objectives can only distort and restrain African development.
By peace, stability, democracy and good governance in Africa, the EU means the right of its member states to send troops and dictate terms there. In the important region of the Sahel – which includes Niger, Mali, Mauritania, Burkina Faso and Chad – the EU has buttressed France's 4,000 soldiers, stationed there since 2014 to fight jihadists, with €50million. German arms manufacturers are already active in the Sahel, and Italy aims to send 470 troops to Niger. Meanwhile, in Ethiopia, Kenya, Somalia, South Sudan, Sudan and Uganda, the EU's Trust Fund for Africa is to spend €174.4million. Would that be to help the Horn of Africa industrialise? No. It's designed to 'foster stability'.
Any attempt of the EU's to bring economic opportunities to Africa is hamstrung by its modest green goals – clean energy and cooking in the home. And, as we've seen, the EU's investment plan is explicitly aimed at preventing the African hordes from coming over into the EU. What's more, the EU Africa Compact's attempt to 'address' climate change in relation to Africa – that is, get it to mitigate its production and use of carbon-based forms of energy – is not only harmful to growth in Africa, but also deeply hypocritical. According to the Brookings Institution, the EU contributes 13 per cent of greenhouse gas emissions, while Africa produces just 3.8 per cent.
For all the talk about 'sustainable development', the EU's projects in Africa only work to suppress African development. It seems Brussels just wants to keep Africa in its place.
To enquire about republishing spiked's content, a right to reply or to request a correction, please contact the managing editor, Viv Regan.