We've forgotten how to debate
Division is no bad thing – it can drive progress.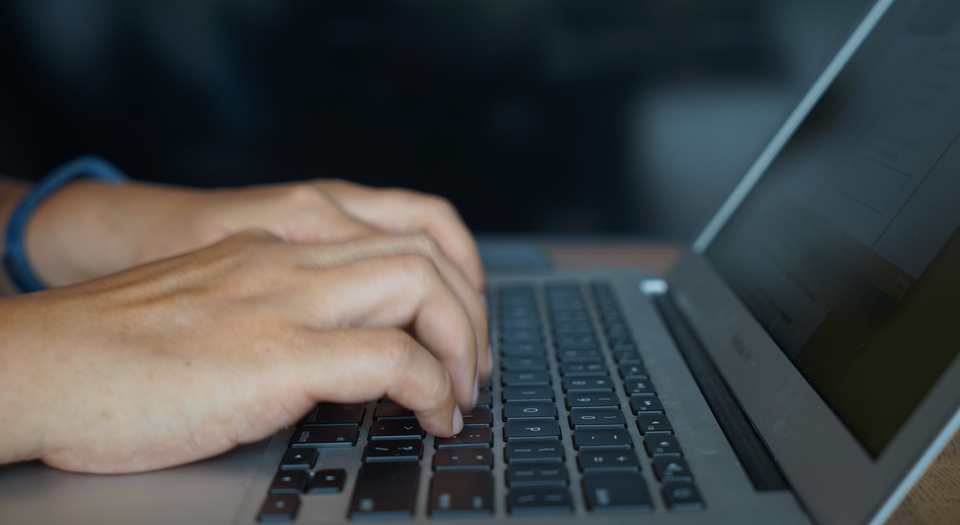 The difference between collegiate discussion and aggressive clashes of rhetoric is brilliantly demonstrated in Plato's Republic. In Book I, Section 3, Socrates is confronted by the sophist Thrasymachus, who gives a crude and misanthropic description of justice. He argues that the authority of a ruler must be absolute – what he says goes, regardless of the moral value of the policies. Socrates challenges this, and a frustrated Thrasymachus accuses him of pedantry.
As is common with Plato, this dialogue is about more than the debate itself. This clash between Thrasymachus and Socrates is also illustrative of Plato's idea that sincere discussion is the most effective way to articulate and refine ideas. Thrasymachus disagrees, and believes that compelling and brilliant speech is all that matters. For Socrates, the authority of speech-making and eloquent grandstanding is deeply suspicious. It is only when we subject ideas to frank and earnest dialogue that we can have a hope of discovering the truth.
Thrasymachus defends his views by attacking Socrates personally – insulting him with sarcastic, bickering jibes. Socrates uses irony to fight back, and, in doing so, Plato's point is made. Those who can't debate properly will resort to ad hominem attacks to distract from the weakness of their arguments.
This isn't to say that Plato is in favour of argument for the sake of argument. All of his dialogues involve humour, irony and friendship. They very often involve drink, food and sometimes more than a little suggestion of sexuality. Plato's Socrates is not your average contrarian, hellbent on displaying his genius in verbal jousting matches. Instead, he is someone who clearly has affection for his interlocutors, and enjoys the spiritual quest of refining ideas through intelligent discussion.
In the medieval era, too, dialogue and dispute were an essential aspect of university education. Even in the high medieval period, debate and discussion were intrinsic to the development of ideas. Using St Thomas Aquinas' argument for the existence of God as an example of this, Catholic thinker Bishop Robert Barron argues that Aquinas took care to articulate the best and most convincing argument for atheism, before presenting his own argument. Such a style of disputation emerged out of the prevalent teaching practices of the day, where students were expected vigorously to defend positions against intense challenges from their lecturers. Barron argues that this approach led to a view of public debate which became intrinsic to Western European culture.
The Enlightenment era also largely rejected a calm and sanitised approach to knowledge. Rather, some of the greatest minds of the time forged their ideas in clandestine meetings in Edinburgh coffee houses and drinking taverns. The likes of David Hume and Adam Smith were known to meet as part of secret societies where they would debate their blasphemous atheism while drinking port and claret, hidden from church elders. Even when ideas had the power to destroy reputations – and kill people – disputation could not be silenced.
As history shows, you can't have ideas without dispute. This seems to have been forgotten today, especially when it comes to talking about new ways of communicating. The assertion that social media has 'made us more divided' is a half-truth at best. What has been lost is the value placed in debate.
The instantaneous nature of social media means that debate often descends into bickering and one-upmanship. A certain tone of voice becomes universal – snarky, resentful and sarcastic, with no love for truth or humility. It seems that the more our access to debate and discussion has expanded online, the more we tend towards mob consensus.
The reason for this is that some of the essential elements of dialogue – face-to-face contact, a collegiate atmosphere, the assumption that the truth is more important than self-esteem – have been lost. The culture wars, particularly online, have undermined all of this. Instead, all we have is sneering and nit-picking, which only serves to entrench people in their views, however incisive the challenge may be. Arguments are taken personally, as people's social-media identities are intertwined with their sense of self.
We're used to hearing the cliché: 'I can't believe how divided we have become.' But any serious review of Western culture, from the classical age through to the Reformation and the 20th century, shows this to be more than a little fatuous. We have always been divided, and it is these divisions which have created the best and worst in our cultural legacies. However, what has changed is our ability to embrace disagreement.
If we honoured truth above point-scoring, and dialogue over bickering, we wouldn't fear division – we would recognise it as the engine of social progress.
James Black is a writer and folk singer based in London.
To enquire about republishing spiked's content, a right to reply or to request a correction, please contact the managing editor, Viv Regan.