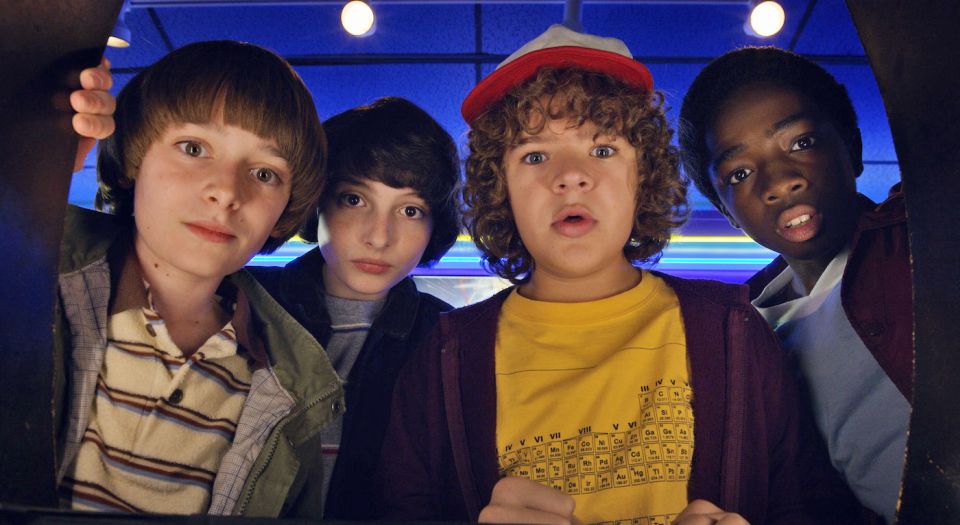 Long-read
Why we love the 1980s today
On the cross-generational retreat into Eighties nostalgia.
Hardly a week passes without a major media outlet publishing or broadcasting some kind of disparaging research into the behavioural traits, habits and preferences of millennials. From having sex too much (or too little), to suffering from technological addiction, to misspelling, to poor dating etiquette, poor music taste and general apathy, the millennial (born between 1981 and 2000) disappoints on nearly every front. They do not even rebel, or do drugs properly (or at least, not enough). And yet, as our news feeds fill up with millennial bashing our media production and consumption habits point towards an altogether different story. And it's one wherein members of Generation X (those born between 1961 and 1981) are looking increasingly to millennials to compensate for a sense of the loss of their own youth.
Though with the identity of a given generation being defined during their teens to early 20s, can any generation escape the aspirations (and inevitable disappointments) of their teens and twenties? With regard to the millennial generation — arguably the bleakest in outlook yet — the utopianism of adolescence has already fully caught up with the cynicism of middle age, giving GenX-ers little to feel special about. That is to say, there is not much in the way of jaded wisdom that older generations can hold over the young given the immensely cynical outlook that millennials grew accustomed to in their formative years (which included 9/11, the 'war on terror' and the reality of blanket surveillance).
Aside from being precociously cynical, millennials are in the position of trialling and developing standard-use practices for new technologies, which GenX-ers subsequently adopt just in time for millenials to move on to new hardware or software platforms. Though somewhat curiously, the younger generation has responded in recent years with a kind of nostalgia for the clunky and tactile technologies – and equally clunky audio and video productions – associated with pre-internet media. Accordingly, some of the most popular mainstream and cult media offerings of recent years have gained their widespread appeal due to their blending of cynicism with references to 20th-century technology.
One example of such a phenomenon is the series of short animations Don't Hug Me I'm Scared (2011-2016), which can be viewed on YouTube and currently numbers over 100million viewers. Four of the episodes begin with the central protagonists – Yellow Guy, Red Guy and Duck Guy – sitting together in a silence interspersed with an awkward banter that is equally banal and absurd. The world they inhabit is one curiously devoid of social media. It is for many viewers (including both older millennials and GenX-ers) the home of their youth: a 1980s Britain prior to widespread internet usage, in which the day was divided between bland meals and TV.
In the second episode, a clock situated in the living room attempts to explain the concept of 'time' to Yellow Guy, Red Guy and Duck Guy, taking on a brief and selective journey through the past, before standing on what looks like a film acetate in space:
Red Guy: 'And then what happened after the olden days.'
Clock: 'Time went new, got old like history, stuff from the past went into a mystery.'
Yellow Guy: 'An old man dies.'
Clock: 'But look, a computer, everything's cool… It's a computer!'
From here the show takes a sinister twist, as back in the living room the clock continues: 'Look at your hair grow, isn't it strange? How time makes your appearance change…'
This line is accompanied visually with Duck Guy's flesh falling away to the bone as he sits in an armchair, while Yellow Guy, holding a hand mirror, throws his head back screaming and crying, 'let it stop'. As the characters return to normal, the clock (now itself inside the TV) declares, 'don't worry I'm sure you'll be fine, but eventually everyone runs out of time'.
At times funny, at times cruel, the perhaps striking feature of this mini-series is that it conveys to what extent we, the viewers, have gone beyond even the expression of despair. We are no longer living in the modern period of dashed utopias and the grieving over their passing, or of the postmodern mourning of the loss of schemas that once made sense. We exist, rather, in a period of antipathy towards the political order, but of equal incredulity towards any available solution (left-wing, right-wing, or spiritual). Though what is perhaps most interesting is the way in which such a definitive statement referring to our general ontological status as people has been so accurately expressed by the upcoming generation. Today, as there appears to be something of a blurring of roles and cultural tastes between generations, could it be that the millennial is the 'everyman' (or indeed 'everywoman')?
Stranger Things and Stranger Things 2 (which are heavily indebted to the 1986 films Stand by Me, set in 1959, and E.T., released in 1982) are exemplary of this trend, with their coming-of-age plot appealing equally to younger millennials and older Generation X-ers. Eighties references abound and will no doubt keep surfacing as new ones are discovered, whether there by intention or serendipity. Many of these references – some incidental, some crucial to the plot – relate to Eighties media formats and communications, including the Sony Walkman, the Atari 2600 games system, and the arcade games Dragon's Lair, Digdug and Centipede. In episode two, Bob (played by Sean Astin of The Goonies fame), answers the phone to Winona Ryder's character, Joyce, with whom he is having a relationship:
Bob: 'How can I help ya?'
Joyce: 'Bob, it's Joyce.'
Bob: 'Hey, Joyce, how ya doing?
Joyce: 'Hey, um, I'm trying to watch your video thingy, and the tape, it's… it's tiny. It's like it's shrunk.'
Bob: 'That's 'cause it's a VHS-C, not a VHS. You gotta find the RF-P1U with coaxial cable so you can connect the video ins and outs.'
Joyce: 'Bob, English!'
Aside from being a wanton example of what would now be called 'mansplaining' worthy of Eighties TV, the reference to the compatibility of home-recorded compact VHS video with commercial VHS players shows that nostalgia can be found in the most unlikely sources: in this case the once infuriating but now quaint idiosyncrasies of video-cassette and audiovisual-cable formats.
Netflix's release of Stranger Things: The Game prior to the release of the second series in October 2017 seems to further highlight Stranger Things' bid for nostalgic appeal. It doesn't matter that the game is based aesthetically on the Legend of Zelda games (which came out in 1986, two years after the program is set, on the Japanese Famicom Disk gaming system and two years later on the Super Nintendo Entertainment System). Its simplicity stands in stark contrast to today's game offerings, where escapism often means being immersed in a world replete with its own very realistic set of problems to confront.
In the case of the Stranger Things franchise the important thing is to carve out a safe space for two equally beleaguered generations to retreat to, though the sense of security is far from that engendered in either E.T. of Stand by Me. For example, the victory of the central characters over the dark forces of the 'upside down' (a shadowy underworld that came about due to government experiments gone awry) at the end of series one is only fleeting, leading only months later to a further battle to free the hapless 13-year-old Will Byers from the clutches of the monstrous Demogorgon. What is unclear in series two is the extent to which Will's detachment from reality is part-psychological. An awkward and shy teenager of clearly high intelligence, there appears, by analogy, to be more to Will's sociopathy than mere demon possession. The upside down is staved off only temporarily for Will, suggesting an innate personal discord with reality. This reflects the way in which the real world is held at bay via nostalgia only fleetingly for the viewer.
This phenomenon of fleeting respite can be seen in the Netflix productions The Getdown (2016) and Glow (2017), with contemporary issues of identity politics cast retroactively on to the past so as to render them more palatable. In the latter series, feminism finds an unlikely backdrop in the Eighties women's wrestling league, allowing Generation X to exonerate themselves from the misogyny they now feel they partook in decades ago, while giving millennials the possibility of seeing their dismal present refracted through the lens of simpler times. The Getdown, set in the 1970s Bronx, charts the rise of hip-hop and disco music through a criminal underworld where drugs and bootleg recordings fuel a fast growing music scene that acts as a pressure valve for the Bronx's racial tensions. Here, solace is found in a nostalgia for a time that was perhaps no simpler than our own. Yet it is in any case a time that is by now long gone, meaning the viewer avoids the difficulty (or responsibility) of talking or thinking about race in the present. Ultimately, the solace provided by the warm buzz of nostalgia or the emotional protection offered by black humour is fleeting. Sooner or later the real world must be negotiated.
This desire for a solace that will ultimately only disappoint has become a focal point of media producers as an older generation that didn't have to grow up meets a younger one that didn't have a youth. Within this situation, the disparaging remarks often made about millennials by their elders barely conceals an envy… Millennials have the best TV, even if Generation X had the best music.
Mike Watson is an art theorist and curator based in Italy. He is the author of Towards a Conceptual Militancy, published by Zero Books. (Buy this book from Amazon(UK).)
To enquire about republishing spiked's content, a right to reply or to request a correction, please contact the managing editor, Viv Regan.