2017: the year of the killjoys
Time for a backlash against the anti-booze, anti-chocolate, anti-smoking zealots.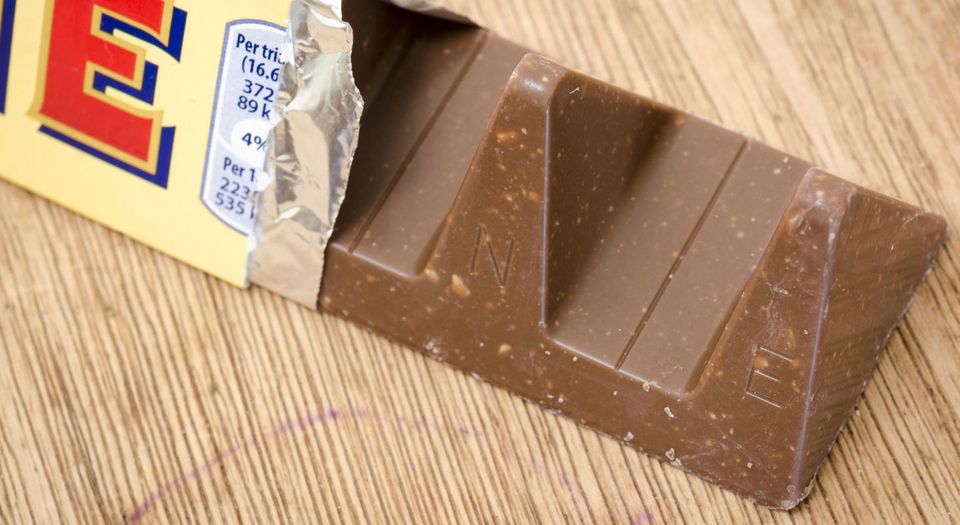 2017 was a bad year for consumer freedom. I can't remember a year that wasn't. Among the lowlights were the implementation of EU laws hammering e-cigarettes, the introduction of plain packaging for tobacco, and the UK Supreme Court ruling declaring minimum pricing for alcohol to be legal. If that were not enough, the government confirmed that George Osborne's sugar levy will come into force next spring, and Public Health England's mad crusade to remove arbitrary quantities of sugar, fat and salt from food marches on.
I am not an optimist by nature but I do enjoy a bit of schadenfreude. As such, I am quite looking forward to 2018. Yes, we may be losing the argument for leaving people the hell alone, but now the nanny statists have to own the consequences of their actions. Computer models and manufactured hysteria will no longer be enough. Let's see what happens when millions of ordinary people respond to being forced to pay more for less because the government doesn't trust them with a shopping basket.
Smokers are used to it. Since Britain went 'smokefree' 10 years ago, they have been the whipping boys of the 'public health' crusade. As the recent proposal to paint cigarettes green demonstrates, no idea is too ridiculous, and the space between a lunatic anti-smoking policy being mooted and it becoming law has been getting shorter. Smokers have had everything thrown at them, but for all the screeching from public-health killjoys, those of us who like food, soft drinks and alcohol have got off relatively lightly.
That is about to change. As the nanny state extends its reach over the entire adult population, the slippery slope will become a tangible reality. Like the poll tax, minimum pricing is going to be tested in Scotland. Wales will probably follow in 2019. The sugar tax comes into force across the UK in April. Both of these measures will hit ordinary people in the pocket.
If minimum pricing only affected the cheapest white ciders, as its advocates have long implied, it might be popular, but Scottish consumers will soon discover that the reality is very different. More than two-thirds of the beer, cider and spirits sold in the off-trade will become more expensive under a minimum-price regime. Around 40 per cent of wine sales will be affected. The price of a typical bottle of spirits will go up by at least £2 overnight. A slab of 20 cans of ordinary cider will go up by £11.
Faced with these price hikes, consumers are likely to question the virtue of a policy that raises the cost of living, for all but the wealthiest drinkers, without raising any revenue. A cynic might predict that the policy will end in chaos if Scots decide to drive over the border or buy alcohol online. (In a beautiful example of joined-up government, the tolls on the Severn bridges will be scrapped just in time for minimum pricing to be introduced in Wales.)
The regressive impact of the sugar levy will be smaller than that of minimum pricing, but it will not be trivial. Paying an extra 8p for a can of Coke doesn't sound like much, but the sugar levy will double the price of some fizzy drinks at the budget end of the market. At a time when inflation is running ahead of wages, shoppers are likely to resent having sharp price rises needlessly imposed on them by paternalistic busybodies.
One consequence of the sugar levy has already been felt by consumers. The makers of Lucozade have tried to avoid the tax and appease the public-health lobby by drastically reducing the sugar content of its flagship brand. In a rerun of the New Coke disaster of the 1980s, the company has been haemorrhaging customers. The poor souls who run its Twitter account have spent the last eight months dealing with thousands of angry people, including many diabetics who rely on the drink as medicine. The company has lost £25million in sales but shows no sign of backing down.
This is just the start. As we get into 2018, consumers will notice a growing number of their favourite food and drink products getting smaller and less tasty. In a move worthy of Caligula, Public Health England has decreed that the food supply will contain 20 per cent less sugar by 2020. For most sugary treats, the only viable way of meeting this target is to make the products smaller. The 'shrinkflation' of chocolate bars – which reached surreal heights with the butchering of Toblerone – has not gone unnoticed by the general public. Nor has it gone unnoticed that the prices of newly diminished products do not undergo commensurate shrinkage.
Caught red-handed, some manufacturers have blamed this rip-off on the rising cost of raw materials and the perennial scapegoat of Brexit. But when the Office for National Statistics looked at the issue, it found no evidence that either of these factors played a part. The ONS noted that shrinkflation was particularly noticeable in one category – 'sugar, jam, syrups, chocolate and confectionery' – but failed to make the connection with the government's bone-headed sugar-reduction plan. It is a matter of verifiable fact – though a sadly underreported one – that Public Health England has been actively encouraging manufacturers to reduce portion sizes in order to meet the government's arbitrary targets. And the government has threatened to legislate if these targets are not met.
Meanwhile, Ribena is undergoing the same radical reformulation as Lucozade and the original recipe will be phased out next year. Disgruntled consumers have asked why such a change is necessary when zero-sugar variants are already available. They are missing the point. The whole purpose of the reformulation strategy is not to give people choice, but to remove it. As Public Health England says, in its Orwellian way, the plan is that 'the healthier choice becomes the default choice'.
It doesn't stop at sugar. The food police have similar targets for salt, saturated fat and calories, the details of which will be made public next year. Public Health England will also be 'engaging with the eating out of home sector to ensure that a level playing field is established' – that is, imposing its will on restaurants and takeaways until everything tastes like cardboard.
This is a blueprint for the systematic degradation of British food, and it is well underway. So far we have seen only a handful of reformulated products hit the shelves. Next year the trickle will become a river and by 2020 it will be a flood. The bureaucrats in charge of this unbelievably hubristic folly call it 'health by stealth'. They think we won't notice. In thrall to the screwballs at Action on Sugar, they think that after millions of years our tastebuds will suddenly change. The early signs are that we will notice very much and that we won't be happy when we do.
It goes without saying that the public-health lobby will claim that reformulation, minimum pricing and the sugar levy were successes regardless of the consequences. If these people can portray plain packaging of tobacco as a success despite cigarette sales rising in Australia and France after the policy was introduced, they can do anything. They maintain that the smoking ban has been good for the pub trade (they also claim that smoking bans in prison don't cause riots – another thing to look out for in 2018).
It is taken as read that the public-health racket exists in an echo chamber of self-delusion. The movement is elitist to its core and does not have to worry about getting re-elected, but bad policies cannot ignore market forces and political realities forever. Earlier this year, politicians in Chicago repealed a tax on fizzy drinks after it became intolerably unpopular. It had only been in place for two months. In 2012, politicians in Denmark voted to repeal the notorious 'fat tax' barely a year after it was implemented. Nanny-state policies are peripheral to the business of government and can be abandoned at the first sign of trouble.
The public-health mob has spent years complaining about the failure of successive governments to implement their policies. In truth, non-implementation is the only thing that has saved these people from ridicule and contempt. So long as their anti-drinking and anti-eating policies were confined to computer models and Powerpoint presentations, they were immune from criticism. Only now that they are being tried can they be tested in the court of public opinion. Perhaps 2018 will be the year when the people give their verdict.
The time for talking is over. The idiots have won. Now bring on the backlash.
Christopher Snowdon is director of lifestyle economics at the Institute of Economic Affairs and the author of Killjoys: A Critique of Paternalism.
To enquire about republishing spiked's content, a right to reply or to request a correction, please contact the managing editor, Viv Regan.