Why mothers shouldn't be bribed to breastfeed
Pressuring women to breastfeed does more harm than good.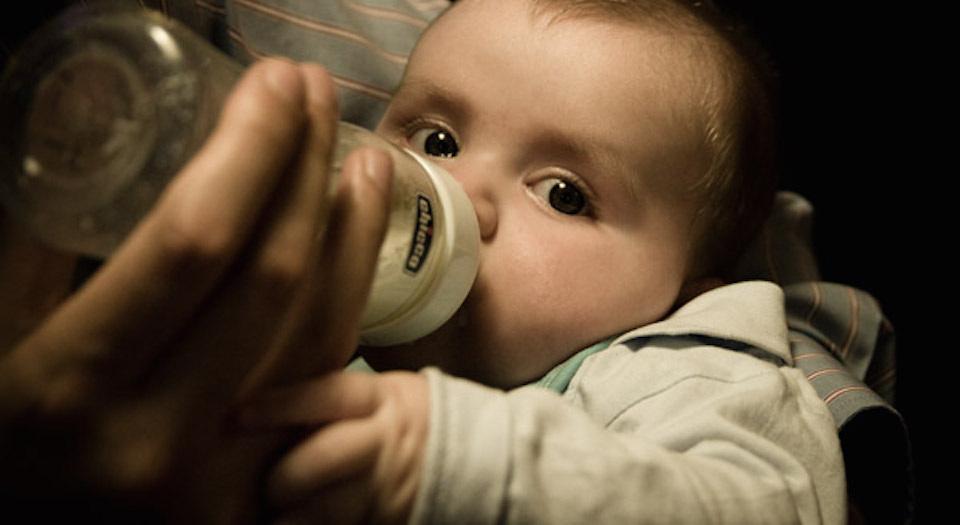 The Nourishing Start for Health (NOSH) trial, run by researchers at the University of Sheffield, has claimed that financial incentives improve breastfeeding rates. The trial, which involved mothers in South Yorkshire and Derbyshire, has been celebrated as a success by breast-is-best fanatics. But, when you look behind the headlines, a much more complicated picture emerges.
The trial found a 'modest but statistically significant increase in breastfeeding prevalence' at six to eight weeks post-partum, but this was only in areas which had lower than average breastfeeding rates. Across the entire sample of 10,000 mothers and infants, NOSH had no effect on the rate of breastfeeding at six to eight weeks – despite offering women £200 in shopping vouchers as an incentive. Only half the number of women eligible for the trial chose to register for it, and the uptake was so slow that the researchers had to employ four midwives to promote it.
But this trial wasn't just about convincing individual women – it also aimed to increase social pressure on mothers to breastfeed. Researchers argued that the posters and social-media posts promoting the trial would send a pro-breastfeeding message to the wider community, ensuring that 'healthy' behaviours should be 'witnessed, actively encouraged, and rewarded'. In other words, the researchers wanted to encourage members of the public to monitor, judge and 'nudge' women towards breastfeeding. They argue that this is about 'supporting and protecting women who breastfeed'. But, given the majority of women formula-feed their babies (even more so in poorer areas), the NOSH trial's aim is clearly to 'denormalise' bottle-feeding.
To avoid accusations of mother-blaming, public-health lobbyists have shifted their focus from bombarding women with pro-lactation 'support' to tackling the 'context' within which a mother chooses how to feed her baby. The blame for low breastfeeding rates is placed on family cultures, local communities, the media and 'public discourse'. The NOSH team claims that breastfeeding has been sexualised, resulting in 'a powerful disincentive to breastfeed mediated through embarrassment and fear', and that bottle-feeding is the result of 'unhealthy' influences from the communities in which mothers live.
This is an implicit attack on women's freedom, and something far more patronising and insidious than the breast-is-best lectures midwives have been obliged to give to mothers for over a decade. The trial is about extending public-health policing to the community as a whole, because, the researchers claim, breastfeeding matters to society. This conveniently ignores the fact that the benefits of breastfeeding to babies and mothers are hugely exaggerated, and the benefits to society are non-existent.
Before the trial began, a consultation of mothers raised concerns about the moral and ethical implications of bribing women to breastfeed. They said it 'might add pressure' on women to breastfeed and unfairly penalise women who can't. None of this was acknowledged in the post-trial report, and the research team seems uninterested in checking for any negative consequences of the trial.
The NOSH researchers also seem unaware of the incredible irony of paying poor mothers a token sum in vouchers to breastfeed, while supporting the price of formula milk being kept artificially high (supermarkets are not allowed, by law, to apply special offers or even loyalty schemes to infant formula).
But if there is one thing this trial got right, it is that it notes that breastfeeding is incredibly demanding of mothers. Women's time, freedom and sometimes pain is required for babies to receive breastmilk. For some women, this is a price they will willingly pay – but others weigh things up differently. Some women struggle to breastfeed, don't have time to due to other responsibilities, or simply don't want to.
It's becoming clear that the breast-is-best activists are completely estranged from the question of what's best for women and their families
To enquire about republishing spiked's content, a right to reply or to request a correction, please contact the managing editor, Viv Regan.