In defence of JK Rowling
In this fevered climate, standing by Johnny Depp took guts.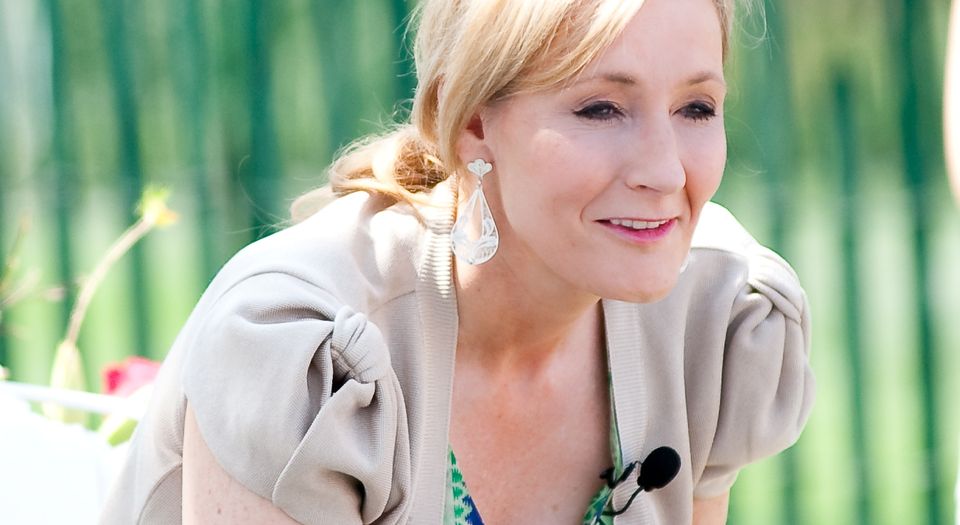 As the year draws to an end, it doesn't look like the trend towards Twitter trials will be ending with it. But this month has at least produced a surprising target for the self-appointed social-media jury: JK Rowling, beloved author of the Harry Potter series.
Rowling has angered commentators and tweeters by standing up for the casting of Johnny Depp in the new film in the Harry Potter spinoff franchise, Fantastic Beasts. Depp appeared briefly at the end of the first film in 2016, but is now set to play a much larger role in the next film, The Crimes of Grindelwald.
In 2016, Depp went through a very public divorce with his then wife, Amber Heard. Heard was granted a temporary restraining order against Depp, whom she accused of domestic abuse. The press then got hold of photos of Heard with bruises on her face, as well as a video of Depp appearing to behave drunkenly and arguing with her. Eventually, a divorce settlement was reached and she withdrew her request for a restraining order. Depp has always denied the abuse claims against him.
Potter fans have been calling for his role to be recast for months. And the decision of Rowling and the new film's director, David Yates, to keep Depp onboard has not gone down well. An article in the Independent said Rowling has 'betrayed millions of women'. Meanwhile, a writer in the New Statesman likened Rowling's statement, in which she said she was 'genuinely happy' about Depp's casting, to 'rape culture'.
Perhaps the Twittersphere was particularly shocked given Rowling's usual online activity. She is known for espousing her political views. Her comments on Brexit (she is a resolute Remainer), President Trump and even Meghan Markle are always nicely in-line with the latest right-on thinking. Which just goes to show that even the most celebrated of the PC Twitterati will eventually be eaten by their own.
In her statement on Depp, Rowling says she and Yates did consider recasting the role, but decided against it. She makes two important points. First, she says she hasn't addressed the subject on social media because 'agreements… have been put in place to protect the privacy of two people, both of whom have expressed a desire to get on with their lives'. Secondly, in a clear response to her critics, she says 'conscience isn't governable by committee… we all have to do what we believe to be the right thing'.
Rowling is right. Whatever happened between Depp and Heard, it is a private matter. The joint statement they issued at the time of their divorce, in which they wished each other well for the future, reflects this. What's more, the idea that someone accused of a crime, or even convicted of a crime, should forever forfeit their right to continue working is deeply regressive.
There is something disturbing about the desire to cleanse society of anyone who has made a mistake, committed a crime in the past, or even merely been accused of wrongdoing. Take the actor Kevin Spacey. None of the allegations of sexual abuse made against him have been proven in a court of law, and yet he has now been written out of House of Cards and edited out of an upcoming film.
Surely, a truly liberal, progressive society can acknowledge that people make mistakes and are capable of redemption. Moreover, we should be able to separate a person's private life from their professional life. After all, if a candidate were asked in a job interview to give a rundown of their past relationships, it would be considered highly inappropriate.
JK Rowling's refusal to give in to this lynch-mob mentality is no mean feat in the current climate. Today, speaking or acting on your own convictions, when they are not in-line with the accepted narrative, usually results in demands for grovelling apologies. But, as Rowling rightly says, 'conscience isn't governable by committee'. Let's hope more people take a stand for doing the right thing, by their own conscience.
Naomi Firsht is staff writer at spiked and co-author of The Parisians' Guide to Cafés, Bars and Restaurants. Follow her on Twitter: @Naomi_theFirsht
To enquire about republishing spiked's content, a right to reply or to request a correction, please contact the managing editor, Viv Regan.