Transparent: cancelled by #MeToo
The hit Amazon show was both 'woke' and challenging. I'm sad to see it go.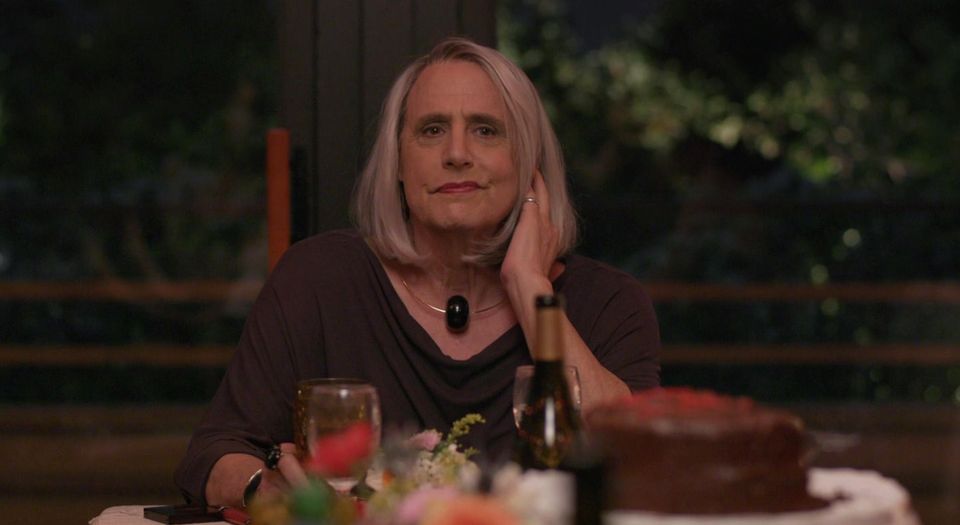 Transparent, the hit Amazon comedy drama, may have been killed by its own wokeness. Jeffrey Tambor, who plays the transgender lead character Maura Pfefferman, has said he sees 'no way' for him to return to the show following allegations made against him of sexual misconduct. His co-star, Trace Lysette, alleged that Tambor made 'sexually suggestive remarks' to her on set and on one occasion 'got physical'. He had previously been accused of similar conduct by his assistant, Van Barnes. Of course, there has been no real investigation into the allegations, and it is unclear whether anything occurred that might even be worthy of investigation. Yet it seems that returning to such a 'radical' show, which boasted on-set gender-neutral toilets, is untenable for the now disgraced Tambor.
Transparent is (was?) a truly great show. It is ostensibly about a middle-class American man coming out as trans. And has naturally gained many plaudits for its representation of trans life. But really it's a story about a family of narcissists trying to cope with having nothing to care about beyond themselves, and is far more subtly critical of identity politics than some might think. The family's desperate struggle for identity and meaning is contrasted with the weight of their Jewish family history, which guides the plot of the first four seasons, culminating in a family excursion to Israel in season four. This storyline illuminates a dysfunctional set of individuals who spend their lives trying to resist any connection to anything beyond their own fragile sense of self.
None of the characters epitomises this more than Ali, the juvenile lead female played by Gaby Hoffmann. Now in her mid-thirties, she has spent her entire life drifting between identities. In season two she takes a fleeting interest in radical feminism, until she sexually spurns her hip, lesbian professor. In season four, she finds herself attracted to the Palestinian cause after visiting her absurdly wealthy family in Israel. Her adoption of this cause, almost by accident, satirises perfectly the way in which adrift middle-class Westerners find meaning in the apparently black-and-white conflict over Palestine. Her enthusiasm is not the result of any knowledge or direct experience of the conflict, but of a visit to an Instagram-friendly hipster hangout in Ramallah, populated by a mix of young Arabs and Western artists.
Then there is Shelly (Judith Light), the deposed matriarch of the family. Shelly is desperate to hang on to her traditional gender role as a Jewish mother after Maura (formerly Morton) transitions. She relentlessly over-parents her overgrown man-baby of a son, Josh (Jay Duplass), while receiving little more than opprobrium and ridicule from the rest of the family. This reaches fever pitch when, in a truly brilliant moment, Maura declares over a family meal that he wants the children to call him 'mom'. The show highlights how vicious this is. Maura believes that he can become their mother simply by asserting it. For Maura, who has apparently 'been a woman her whole life', there is nothing more to being a mother than a name. This declaration shows how elements of the trans outlook can be dismissive of female identity, as though there is nothing more to being a woman and a mother than self-declaration.
What Transparent portrays so brilliantly is the odd role that trans politics plays in contemporary society. Most people today would agree that people should be able to identify however they choose. However, a particular brand of transgender politics, pushed by a narrow section of trans activists, promotes the idea that self-identity is all that matters. According to this particular outlook, there is nothing that means more than one's view of oneself. Transparent shows how this inevitably causes conflict when one's view of oneself clashes with how other people view themselves. It is the conflict of tradition, history and grand narratives with the contemporary obsession with identity that gives Transparent its drama.
It's a great shame it may be over. There are few better portrayals of the impact of identity politics on personal relationships in popular culture today. It managed to be both 'woke', in the sense that it dealt with fashionable issues, and challenging at the same time. But in Transparent's case, a show feted by the cultural set, perhaps it was grimly predictable that it would become caught up in the witch-hunt the #MeToo campaign has become. As the show itself hints, it may be some time before we realise the personal cost of fashionable social movements. Transparent's lasting legacy may be that it portrayed the disastrous effect of conflating the personal and the political, both on and off screen.
Luke Gittos is law editor at spiked and author of Why Rape Culture is a Dangerous Myth: From Steubenville to Ched Evans. (Buy this book from Amazon(UK).)
To enquire about republishing spiked's content, a right to reply or to request a correction, please contact the managing editor, Viv Regan.