Why Time is wrong to celebrate #MeToo
Feeding a victimhood culture won't empower women.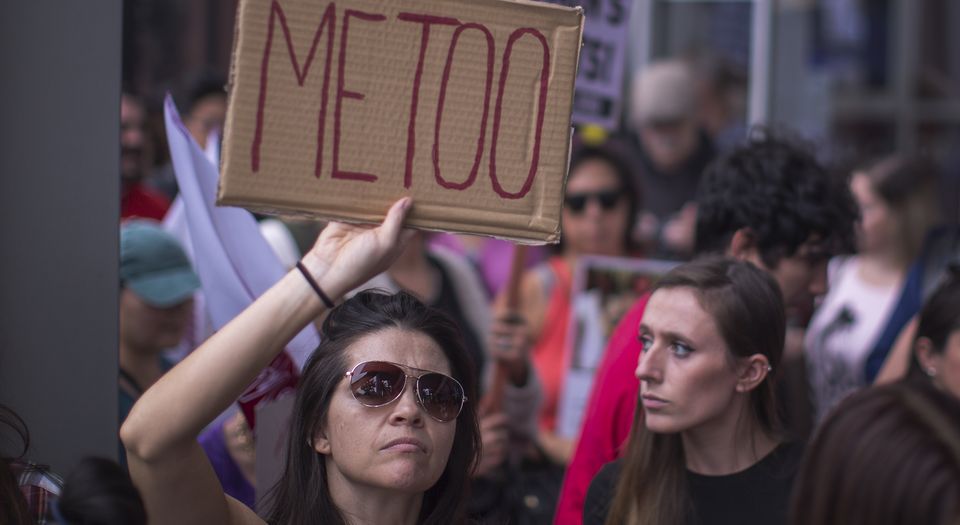 The #MeToo movement has been named Time magazine's person of the year. 'For giving voice to open secrets, for moving whisper networks on to social networks, for pushing us all to stop accepting the unacceptable, the "Silence Breakers" are the 2017 person of the year', Time's editor-in-chief Edward Felsenthal wrote.
The 'Silence Breakers' includes everyone who has tweeted about, or shared, #MeToo. Time describes it as a 'movement' which 'doesn't have a leader, or a single, unifying tenet'. It says 'women and men who have broken their silence span all races, all income classes, all occupations and virtually all corners of the globe… they're part of a movement that has no formal name. But now they have a voice.'
This is part of the problem with #MeToo – its vagueness. Allegations of rape and serious sexual violence are mixed up with people being groped, or even just leered at. Time's 'Silence Breakers' mostly talk about 'years of lewd comments, forced kisses, opportunistic gropes'. This gives credence to the argument that rape and sexual assault are on a spectrum of deviant sexual behaviour – and that kissing or bum-pinching is a step on the way to serious criminal activity. Rather than seeking to treat rape and assault more seriously, this only serves to confuse our understanding of the difference between malicious sexual abuse and inappropriate behaviour.
Time seems, in part, to acknowledge this problem. 'We're still at the bomb-throwing point of this revolution, a reactive stage at which nuance can go into hiding', it says. Nuance has certainly been lacking in the discussion of #MeToo. Raise questions about the consequences of problematising everyday sexual interaction, and you'll find yourself branded a rape apologist. But with the announcement of #MeToo as the 'fastest moving social change we've seen in decades', it's time to talk about the truth behind this trend.
The darker side of #MeToo, the thing that no one wants to talk about, is that it has morphed into a fetishisation of victimhood. Time's glorification of the 'Silence Breakers' goes beyond showing solidarity with victims of sexual assault, and instead risks glorifying the very fact of being a victim. Time's stark photography in its feature, the close-ups of wet-eyed women talking earnestly to the camera, seems to suggest that once we have had something done to us, against our will, however large or small, we're changed, tainted, traumatised. There's something almost Scarlett-Letter-like about this parading of victimhood.
There is nothing wrong with being a victim of rape or sexual assault. There's also nothing wrong with feeling perturbed if someone leans too close to you at the bar. But the problem is that by labelling women 'victims', we ultimately take away their power. A woman who has had a negative sexual experience is no longer someone who defines herself, but rather she is defined by an act that was forced upon her. Instead of encouraging women to leave aside (as best they can) a difficult or traumatic experience, those who are fetishising #MeToo are encouraging women to engrain a sense of victimhood into the core of their being.
If we were living in a world which oppressed women, if we lived in a 'patriarchy', as one 'Silence Breaker' claims, then a mass movement to liberate women through sharing stories could have some importance. But Western women do not live in that world. Thanks to the struggles of women before us, there is (in the West) very little silence to break around sexual assault and rape. By and large, women today have much freer and better lives than their mothers or grandmothers did.
We shouldn't celebrate or applaud victimhood – we should be outraged by it. Time, like many other media publications, has mistakenly interpreted a social-media phenomenon as a mass political movement. Most women don't want to be victims, and are probably watching this parading of solemn-faced celebrities with an arched eyebrow. If Time really wants a revolution for women's liberation, it shouldn't indulge this victim narrative. There is no shame in being a victim – but neither is there much power in it. Forget #MeToo – how about #NotMe?
Ella Whelan is assistant editor at spiked. Her new book, What Women Want: Fun, Freedom and an End to Feminism, is published by Connor Court. Buy it on Amazon UK and Amazon US.
To enquire about republishing spiked's content, a right to reply or to request a correction, please contact the managing editor, Viv Regan.