Christine Keeler and me
How the Profumo Affair awakened Britain's sexuality.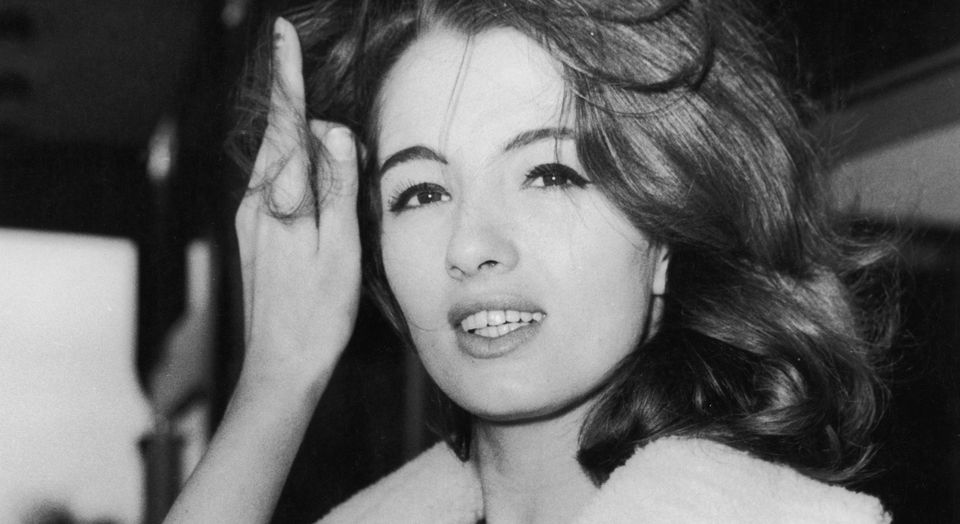 'Sexual intercourse began
In nineteen sixty-three
(which was rather late for me) –
Between the end of the "Chatterley" ban
And the Beatles' first LP.'
'Annus Mirabilis', Philip Larkin
Larkin's mock mournful regret at missing out on the sexual revolution, which 'began in nineteen sixty-three', referred of course to the Profumo Affair, which rocked the Conservative government in that year. The death of Christine Keeler this week reminds us that there was a time when sexual scandals involved having actual sex – and lots of it in the case of John Profumo, who was minister of war at the time.
Profumo shared Keeler, sometimes euphemistically referred to as a model but in reality a high-class hooker, with a Russian diplomat suspected of being a spy. Profumo lied in the House of Commons about his affair with Keeler; when he was found out, he had to resign. He spent the rest of his life doing 'good works' in the East End of London in penance for his sins. It has recently come to light that he also had a long affair with a Nazi spy, showing that he swung both ways – with Hitler and Stalin.
The Profumo Affair made a big impact on me and my hitherto sexually innocent friends. The newspapers were full of salacious details about the rumoured sex parties attended by Profumo at the country estate of Lord Astor, and photographs of the 'models' involved, including the iconic photo of Keeler naked on a chair and also pics of Mandy Rice-Davies, who was my absolute favourite.
It was Rice-Davies who, informed that Lord Astor denied he had had sex with her, delivered the brilliant, deathless line: 'Well he would say that, wouldn't he?' All of this was tremendously exciting to my generation, which was just becoming aware of its own desires.
The Profumo Affair came when Britain was emerging from postwar austerity, and along with the emergence of Sixties pop music it contributed to a feeling that the world had suddenly turned from black-and-white into colour. Larkin was right that the sexual revolution and the Swinging Sixties kicked off in 1963. Somewhat perversely, the Profumo Affair, despite being a scandal, heralded an era in which the discussion of sex became more acceptable and where sexual activity itself was liberated from prudishness and the common idea at the time that it was 'dirty'. If it was okay for the ruling classes to have sex, then it was okay for the rest of us, too.
If the Profumo Affair spoke to a society that was opening up to new possibilities, the current ministerial 'sex scandals' appear to mark a new era of prudishness and a closing down of possibilities. Indeed, the very term 'sex scandal' is trivialised when it is used to refer to such minor misdemeanours as briefly touching someone's knee or making a clumsy pass. However unwelcome such approaches may have been for the recipients, it remains the case that there was no actual sex involved.
The underlying message we schoolkids got in 1963 from the Profumo Affair, later brilliantly expressed in the 1989 film Scandal, was that sex could be glamorous, thrilling and yet potentially dangerous. The message from today's paltry 'scandals' is that it is complicated and dangerous to even approach people of the opposite sex, let alone actually have sex with them. Male/female sexual relations, never straightforward at the best of times, are being made more fraught and difficult.
Larkin's 'Annus Mirabilis' continues:
'Up to then there'd only been
A sort of bargaining
A wrangle for the ring,
A shame that started at sixteen
And spread to everything.
'Then all at once the quarrel sank:
Everyone felt the same,
And every life became
A brilliant breaking of the bank,
A quite unlosable game.'
Fifty-plus years after the Profumo Affair, we are far from everyone 'feeling the same'. Instead the message is that women are victims in the sexual game and men simply predators who must once again feel shame about their desires. RIP Christine, and thanks for your part in Britain's sexual awakening, which is now being sadly reversed.
To enquire about republishing spiked's content, a right to reply or to request a correction, please contact the managing editor, Viv Regan.