Destroying the nation to preserve their power
Now we know: there's nothing the EU class won't do to kill Brexit.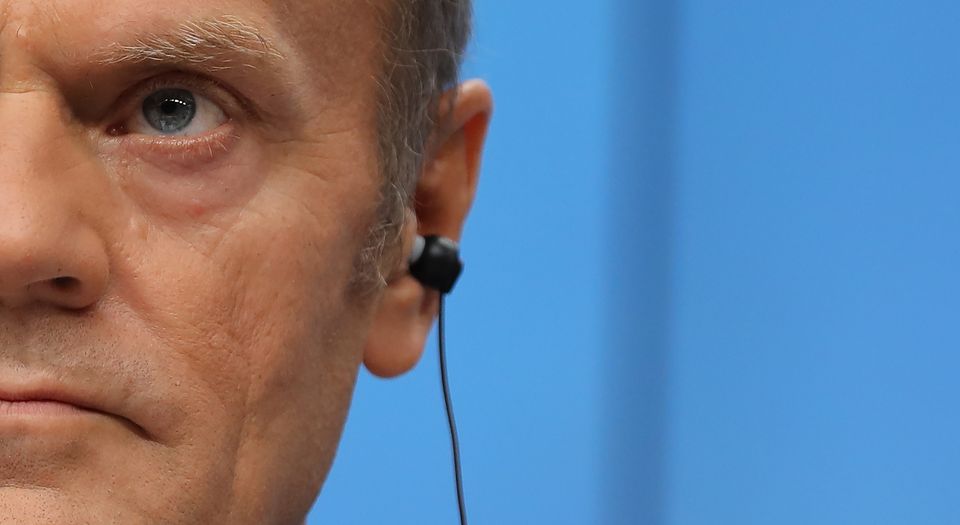 Now we know just how far the pro-EU technocratic class and its supporters are willing to go to preserve their wounded rule. They're willing to destroy the nation itself. To Balkanise Britain. To tear asunder a kingdom. To pit region against region. To dilute the demos and turn a people, the British people, into just so many groups and sects with apparently conflicting constitutional and legal needs. To overthrow the very ideal of equality before the law. All to the end of preserving their managerial influence over public life. All to maintain their apparently expert rule over what they view as the dim, difficult electorate. Hell hath no fury like those who think they have a right to rule being told by voters that actually they don't.
Yesterday's failure of the first round of Brexit negotiations, and the response to it, confirmed that those of us who believe in democracy and popular sovereignty face a very serious foe. The negotiations fell down on two issues in particular: the question of what will become of the border between the Republic of Ireland and Northern Ireland post-Brexit, and the issue of the European Court of Justice (ECJ) and whether it should maintain jurisdiction over EU citizens in the UK (which would mean having jurisdiction over the UK itself).
For months, the Brexit-battered EU has exploited the Irish border issue to try to strong-arm Britain, or parts of it, to stay in the Single Market. And it has insisted the ECJ must be the court of recourse for EU citizens who remain in Britain once Brexit is done. Both of these cynical, undemocratic moves are transparent stabs at weakening the UK; at undermining the two things which arguably make nationhood possible – territorial integrity and a rule of law that applies to all citizens equally. This oligarchical bullying disguised as negotiations is explicitly designed to preserve some form of EU authority over a nation where a majority of people rejected that authority. It is nakedly anti-democratic.
So it is not surprising that the first round of negotiations didn't go smoothly. Theresa May's suggestion that there should be a sunset clause to ECJ influence in Britain, of five years, was a sticking point. And where May foolishly made moves to accommodate the EU's proposed differential treatment of Northern Ireland – accepting there could be 'regulatory alignment' between NI and the EU – her government partners in the Democratic Unionist Party rejected it. They said there could be no 'regulatory divergence' that 'separates Northern Ireland economically or politically from the rest of the UK'. The DUP seems to be the only party in Britain which understands what it means to be a nation.
This spectacle should seriously concern those of us who believe in democracy. It confirms the EU and its backers will try almost anything to soften or kill Brexit. It shows that a weak May is making far too many concessions. And it demonstrates that for all their handwringing over 'Divided Britain', elite Remainers are happy to see the nation torn apart; they're happy to bin both constitutional consistency and legal equality if that will help preserve the authority of their institutions and their class against a massive electoral mandate that firmly rejected them.
Consider the response of elite Remainers to yesterday's developments. No sooner had it been confirmed that May had accepted some kind of regulatory alignment between NI and the EU than powerful Remainers were demanding their own right to break away and form their own post-democratic fiefdoms, to reduce Britain to a patchwork of Lichtensteins according to whether locals voted Remain or Leave.
London mayor Sadiq Khan got the Twitterati all aflutter when he said there are 'huge ramifications' in May's acceptance that 'it's possible for part of the UK to remain within the Single Market and Customs Union after Brexit' (she didn't actually say that). Londoners 'overwhelmingly voted to remain in the EU', he said, so perhaps the capital should have a 'similar deal'. This is a cry to create a pseudo-republic of Remoaners, a principality of the smug with Sadiq as its cult-of-personality overlord, which would define itself by its opposition to, and hostility to, those other, less educated, less middle-class parts of Britain that voted Leave. It is a deeply undemocratic suggestion, and a poisonously divisive one.
Then came SNP leader Nicola Sturgeon, also spying in May's 'regulatory alignment' concession a chance to argue that Scotland should break from the Brexit imbeciles too. 'If one part of UK can retain regulatory alignment with the EU and effectively stay in the Single Market… there is surely no good practical reason why others can't', she tweeted. The slavishly Sturgeonite newspaper The National today splashes with: 'NO EXCUSES: SCOTLAND MUST NOW HAVE ITS OWN DEAL.'
They want to Balkanise Britain. Carve it up into Remainer and Brexit enclaves. Divide a nation so that different zones are subject to different constitutions and principles and laws. This is the end point of the EU class's elitist pseudo-cosmopolitan hatred for the nation: a situation where popular sovereignty comes to be superseded by a dynamic of fragmentation that's entirely motored by the arrogant desire of the political class to escape the judgement and opinion of the people.
These sectarian Remainers seem to have no idea of the impact that their green-lighting of post-democracy fragmentation could have across Europe. It will signal to every aggrieved regional leader, every local ruler with a breakaway instinct, to cut the cords with nations and partition themselves against publics they distrust or despise. It would set in motion the fall of nations to the impulses of elitist separatism and the protection of technocratic or regional rule from the grubby concerns of the mass of society. It is beyond ironic, but also entirely logical, that an institution that poses as universal – the EU – should create the conditions for the fissuring of nations and peoples.
Then there's the ECJ issue. May was slammed by EU negotiators, and elite Remainers, for her suggestion of a time limit to ECJ influence on issues relating to EU citizens in the UK. This tells us how serious the EU and its supporters are about diluting British democracy and law even after Brexit. To eschew universal justice in favour of a two-tier legal system, so that a wealthy German hedge-fund boss in Britain would go to a different court to, say, a newly arrived Indian immigrant, is an outrage against modern legal principles. It would accord people in Britain different legal rights depending on their national origin. It would also deny the British electorate the return of law-making sovereignty that they voted for. But elite Remainers cannot see what an affront this is because they have become singularly, destructively devoted to maintaining the power of their own narrow section of society at the expense of all else.
The question now becomes: if they are willing to rupture nations, green-light regional separatism, undermine the rule of law and trash mass democracy to defend their influence, what aren't they willing to do? Elite Remainers were very angry when the Daily Mail called them 'enemies of the people'. I now agree with them, because if anything they're something worse; they're enemies of key principles of enlightened thought, from universal justice and public reason, to restraining the power of officialdom and trusting a people to govern itself. Some Brexiteers think the fight for democracy was won on 23 June 2016. We now know that was only the beginning. This will be a long, hard battle.
Brendan O'Neill is editor of spiked.
To enquire about republishing spiked's content, a right to reply or to request a correction, please contact the managing editor, Viv Regan.