President Macron, French women don't need saving
The problem with Macron's 'emergency plan' on sexism.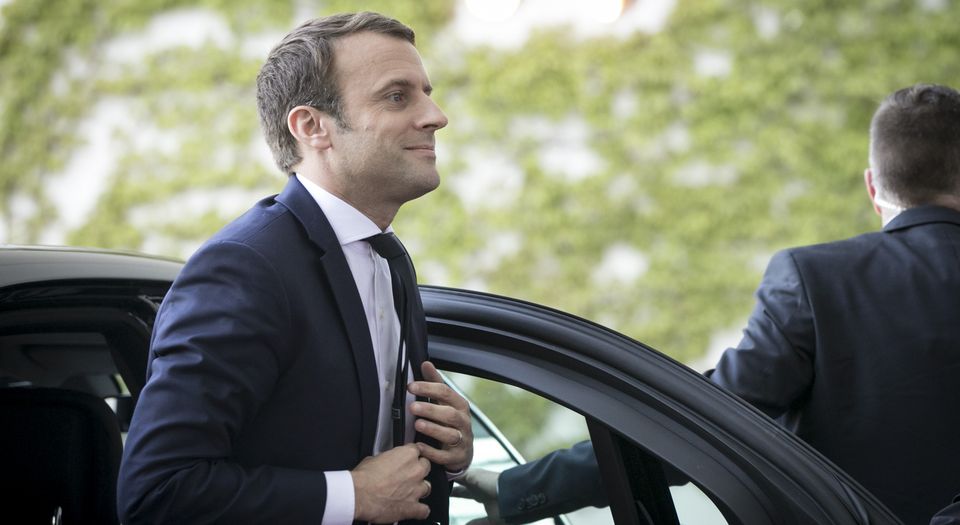 'Our society is sick with sexism.' So said President Emmanuel Macron at the weekend. In a speech marking the International Day for the Elimination of Violence Against Women, he announced an 'emergency plan' to promote equality between the sexes. One of his key proposals is to criminalise sexual insults in the street – such insults will now be punishable by fines. Also, he outlined a new schools programme designed to tackle sexism and the problem of online pornography-use among the young, and promised that the system for reporting sexual harassment and domestic violence to the police will be made simpler.
During his speech, he called for a minute's silence to remember the 123 women who were killed by their partners or ex-partners in France in 2016. This statistic comes from a government report. Of course, any decent head of state would want to bring such numbers down, but it is worth bearing in mind that the French state department for equality between men and women has published many statistics this year, and many of them suggest things are actually good for French women and girls right now.
In schools, girls are now equal to or are outperforming boys in French and science. Unemployment among women (9.9 per cent) is lower than it is for men (10.8 per cent). And while the figures show that men still vastly outnumber women in local politics, this is only true in terms of actual politicians – women now make up between 40 and 50 per cent of behind-the-scenes roles, which is a step forward.
What's more, France is particularly good at allowing women to return to work after maternity leave, thanks to fairly generous state help with crèche places and childcare costs. So evidently, sexism is not rife in France. On the contrary, life for French women is improving, and France appears to have a healthy egalitarian attitude to women and men doing well in work and education. So what was behind Macron's somewhat depressing speech?
He of course pledged to make equality a big issue during his campaign for the presidency. However, the timing of his new sexual-equality measures suggests he has been spurred on by something else – by the moral panic over women's safety and self-esteem stirred up by the fallout from the Harvey Weinstein allegations and the growth of the #MeToo campaign.
French women quickly got on board with #MeToo, and even added their own hashtag, #BalanceTonPorc – or 'snitch on your pig'. This follows, and builds on, other campaigns in recent years designed to highlight the harassment of French women on the streets. But how dangerous is France for women, really? I lived in Paris for five years, and felt quite safe getting around on my own, even late at night. Often, what gets flagged up by campaigners looks less like harassment and more like fairly minor irritations. A video produced by mademoiZelle, and viewed almost a million times, showed a young woman complaining that no one had the right to give her their opinion in the street, or even to compliment her. These kinds of videos highlighting the 'dangers' of unsolicited conversation belittle the real problems some women still face.
There's a double standard at play in the French debate about women's safety. Earlier this year, a petition was launched by women living in the La Chapelle area of Paris, who found that the atmosphere of their neighbourhood had changed enormously following an influx of mainly migrant men. Women who used to be quite happy to go out on their own said they now face harassment by groups of men. But the response to these complaints was mealy-mouthed. There were no big speeches. Many politicians looked the other way. The mayor of Paris, Anne Hidalgo, tweeted something noncommittal. Worse, some in the media labelled the complainants 'racist'. It seems harassment stops being a problem if it is done by individuals from certain communities.
Macron's proposal to criminalise sexual insults will no doubt be cheered by feminist groups. But all it will do is stymie public interaction between men and women. Who will decide what constitutes an insult? Does a wolf-whistle count? What if a woman enjoys the attention but a bystander decides to report it to the police? And if a man comes on to a woman and she rejects him by calling him a 'dickhead', could he press charges against her for sexism?
Once you start policing verbal interactions in the public sphere, you spread censorship through society. You make public places less free, less open. The problem is that sexism in France is complicated. In many ways, women's lives have improved hugely, and where problems still exist, 'emergency plans' are not the way forward. Certainly, conflating clumsy come-ons with physical violence is not helpful. This all smacks of a panicked response to an issue that actually needs to be debated openly and with a clear head. We need a measured analysis of where there are real safety issues for women, and why; only then will we be able to fix the remaining problems some French women face.
To enquire about republishing spiked's content, a right to reply or to request a correction, please contact the managing editor, Viv Regan.