Ban Sleeping Beauty? Okay, now feminists have gone too far
No, this fairytale won't encourage boys to kiss girls without consent.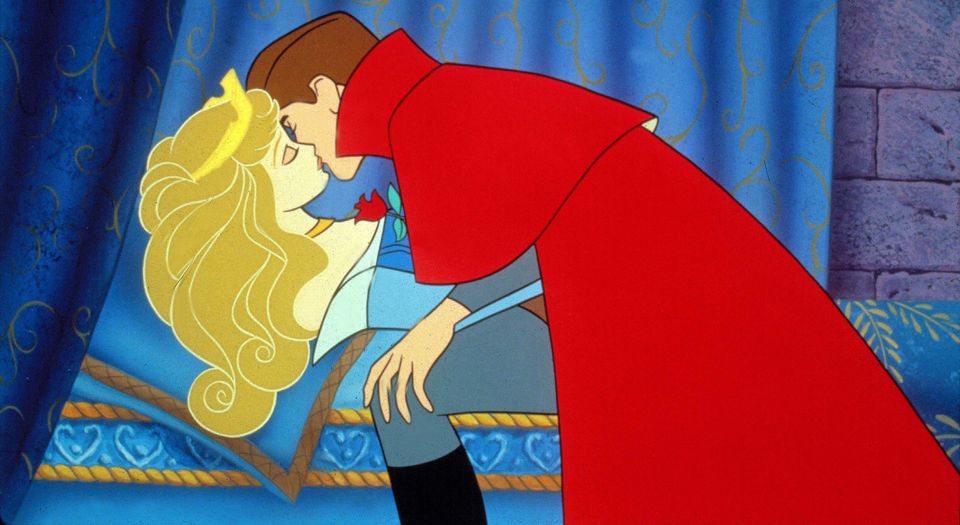 A mother has asked her six-year-old son's primary school to stop reading Sleeping Beauty to the kids, because apparently this story in which a sleeping princess is kissed will give young boys the wrong message about sexual consent.
I'm not making this up. Sarah Hall even suggested to the Newcastle Chronicle that the story be used by older children as a springboard for discussions about consent, 'and how the princess might feel'. Columnist Janet Street-Porter argues that the original story of Sleeping Beauty 'is downright creepy' (in the 16th-century version, the princess is raped). 'When stories strongly shape children's sense of gender role and agency, then old tropes may need reimagining', said Stephanie Merritt in the Guardian.
There is so much that is wrong with these arguments. There's the suggestion that parents won't be able to explain the difference between fiction and real life to their kids. Or that sexual consent is something six-year-olds need to worry about. Or that as kids get older they will think back to the fictional tales they read when they were six to work out how to proceed with budding sexual relationships. Or that there is something wrong in the first place with imagining a beautiful princess being saved by a kiss; that there's something wrong with the life of the imagination itself.
But perhaps the most irritating thing is how ignorant these critics of Sleeping Beauty seem to be about fairytales in general. All of the best children's stories are based on terrible and terrifying things, including stories for infants. The nursery rhyme 'Ring a Ring o' Roses' is about people dying from the plague. 'Ladybird, ladybird, fly away home' is about a mother realising her children have burned to death. 'Oranges and Lemons' is about a condemned man walking towards the axe past old London churches. And that's just the stuff for under-fives.
Grimm's Fairy Tales, a staple of many of our childhoods, featured harrowing stories of devils, demons and dastardly humans. 'The Grave Mound', in which a poor man agrees to watch the grave of a rich man in exchange for some corn and then subsequently outsmarts the devil, is a bone-chilling tale about keeping promises. 'The Glass Coffin', a version of Sleeping Beauty, involves a young woman being taken prisoner in her own home, almost blackmailed into marriage, and then saved by a stranger who she promises to marry in exchange for her freedom. The best children's stories, certainly from the past, all have dark undertones. Few people remember the plots of the Famous Five; kids prefer gore, sex and intrigue, almost as much as adults do, even if they don't understand it all.
Yes, lots of fairytales are based on stories in which women get a raw deal. Is this a new discovery? No. Hall and the others have clearly never read Angela Carter. Carter's reimagining of classic fairytales, published as The Bloody Chamber in 1979, addresses these themes. It is certainly not intended for six-year-olds, but it would be far more interesting for older kids to read than Sleeping Beauty neutered to tell a story about sexual consent. What would the feminist Carter have made of today's pseudo-feminist handwringing over old tales? I reckon she would have been horrified to see adults try to deprive kids of the experience of reading terrible tales. Indeed, her feminist version of fairytales was, in part, an attempt to highlight how sanitised the modern-day versions had become. Now, with the help of kneejerk would-be censors posing as progressives, we're heading towards the complete sanitisation of children's literature.
Fiction, fairytales and make-believe play a huge role in children's development. It is crucial that political trends aren't allowed to perforate and undermine the magical world of childhood exploration. The feminist panic about sexual harassment is now interfering with the right of kids to imagine and dream and hear horrible stories. Most young boys know that smooching girls when they're asleep isn't a brilliant idea. Reading Sleeping Beauty isn't going to turn the next generation into sexual deviants — just as it didn't do with previous generations.
Are we really suggesting that everything our kids read must pass a PC test? When I was a child, my mother read me stories from a mad German book called Struwwelpeter, in which a horrifying character called 'the scissor man' cut off the thumbs of thumbsucking kids. The illustration of a bleeding, thumbless Conrad often encouraged me to look at my serial thumbsucking cousin in anger. But did I ever reach for the scissors? No. Kids are smarter than we think. And they deserve a space in which their minds can run riot without panicked feminists and other aspiring micro-managers of their lives wagging a finger of disapproval.
Ella Whelan is assistant editor at spiked. Her new book, What Women Want: Fun, Freedom and an End to Feminism, is published by Connor Court. Buy it on Amazon UK and Amazon US.
To enquire about republishing spiked's content, a right to reply or to request a correction, please contact the managing editor, Viv Regan.