In defence of Lena Dunham
Yes, she's irritating. But she isn't a rape apologist or racist.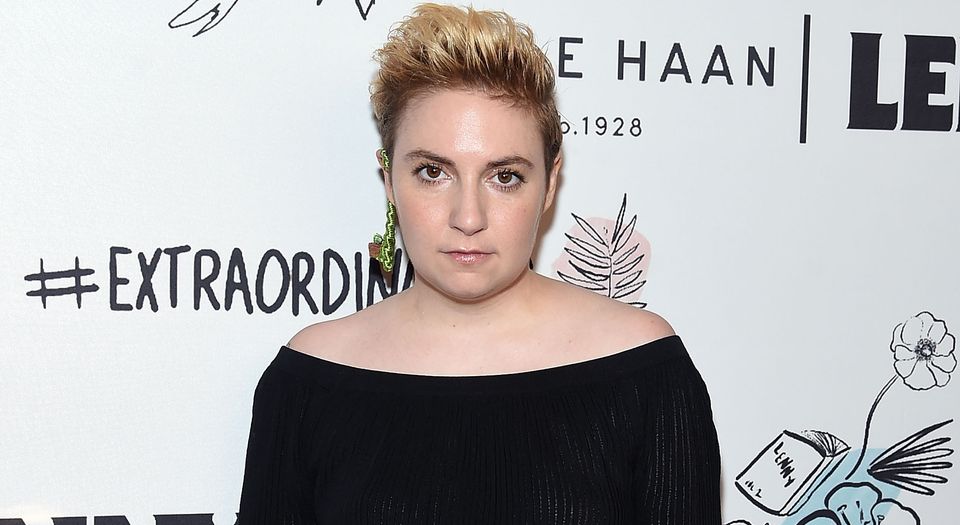 Of the million celebrities whose careers have been ruined in the wake of the Harvey Weinstein scandal, who could have predicted that Lena Dunham, creator and star of HBO's Girls, would be one of them? Dunham's crime was to argue that a man might not be guilty of sexual assault. The man in question is her friend, and Girls co-writer, Murray Miller, who has been accused of rape by actress Aurora Perrineau. Dunham was not only branded a rape apologist for siding with Miller, but also a racist, since Perrineau is of mixed race.
Some are gleefully celebrating Dunham's public shaming. Especially commentators on the right, who have long hated Dunham for being the poster-child for a most shallow, entitled strain of trendy feminism. But there's an irony here: while taking down Dunham might look like a huge blow against her fatuous form of feminism, in fact it is a major victory for it.
The abuse of Dunham actually maintains the new feminism's dogmas. In particular it reaffirms the idea that all accusations of sexual assault must be instantly believed. What's more, the decrying of Dunham as racist, the most irrational part of the attack on her, maintains today's divisive politics of identity, where everyone is judged according to the minutiae of how they interact with people from other ethnic groups. Do people really think Dunham would not have stood by her Miller if his accuser had been white?
Dunham doesn't do herself any favours, of course. She has a long history of making silly statements and then making pathetic public apologies for them. She has compared Bill Cosby to the Holocaust. She has said: 'I still haven't had an abortion, but I wish I had.' It is Dunham's belief in her superior virtuousness that makes her say things like this. Her unintentionally outrageous comments are misguided, unlettered attempts at feminist solidarity.
And of course she has frequently propagated the idea that women should always be believed. This is why she is such a ripe target for criticism following her defence of Miller. Just a few months ago she tweeted: 'Things women do lie about: what they ate for lunch. Things women don't lie about: rape.' She has been actively involved in the #MeToo campaign, complaining in the New York Times of 'the deafening silence' about sexual misconduct, 'particularly from the industry's men'. Anyone who thinks the media's #MeToo meltdown has been a 'deafening silence' is seriously deluded.
And now Dunham is in trouble again, this time for saying perhaps we shouldn't believe a woman. It is remarkable that she could put out a statement like that without foreseeing the immense backlash it would cause. It wasn't a well-worded statement. Instead of saying she believes her friend's testimony, or that we should remain sceptical prior to due process, she claimed 'insider knowledge' that made her 'confident' her friend was telling the truth. She even quoted statistics to give her statement a feeling of objectivity: '[S]adly this accusation is one of the three per cent of assault cases that are misreported every year…'
And of course her subsequent apology, issued two days later, did not make things better. Dunham poetically claimed that 'until we are all believed, none of us will be believed', while still making it clear that she doesn't believe Perrineau. She was only really apologising for the timing of her statement.
The idea that Dunham's defence of Miller was racist gained momentum after Zinzi Clemmons, a writer for Dunham's online newsletter Lenny Letter, resigned in protest at Dunham's statement. She urged women, 'especially women of colour,' to follow suit. She didn't give any actual examples of racist actions or speech by Dunham — she just referred vaguely to an atmosphere of 'hipster racism' in Dunham's social and cultural circle.
Dunham has long been dogged by accusations of racism. A feminist mag once said she displays 'violent whiteness'. Intersectional feminists were always troubled by the overwhelmingly white cast of Girls, claiming the 'girls' should have been more diverse if they were to be truly relateable. Then there was Dunham's faux pas involving NFL star Odell Beckham Jnr. She infamously interpreted Beckham looking at his phone when she was near him at a gala as a sign that he thought she was 'not the shape of a woman of his standards' and that he didn't want to 'fuck it'. She was widely criticised as racist and, yet again, issued an apology.
But again, it is worth asking if people really think that Dunham's crazed narcissism only applies to non-white people? The racism accusation just doesn't fit, not least because Dunham is weird around all sorts of people: remember her recent snitching on air hostesses after she heard them using 'inappropriate' language about trans people?
The problem with the latest fury over Dunham is that it actually backs up two of the worst things about the politics she embodies: the 'believe the women' brand of feminism and the racial myopia of the politics of identity. Rape cannot be dealt with seriously if guilt is automatically assumed and if anyone who questions an accusation is shot down. And racism cannot be fought if 'casual' acts are lumped together with systemic bigotry or violence. Dunham may be obnoxious, deluded and a hypocrite, but she is not a rape apologist or a racist.
Christian Butler is a spiked columnist. Follow him on Twitter: @CPAButler
Picture by: Getty Images.
To enquire about republishing spiked's content, a right to reply or to request a correction, please contact the managing editor, Viv Regan.