Students, stop waging war on the past
Now student leaders want to erase William Gladstone's name.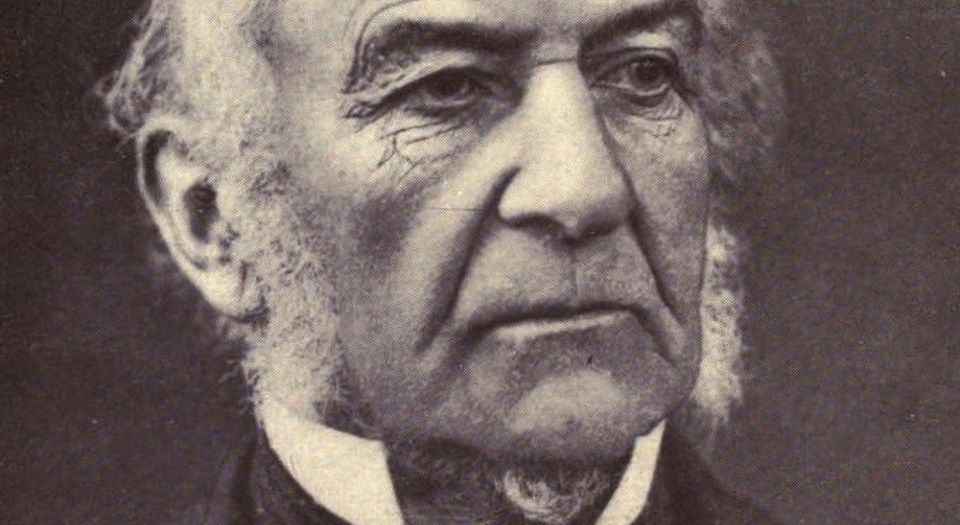 Disappointing news this week from my alma mater, Liverpool University. A campaign has been launched to change the name of the Roscoe and Gladstone halls of residence. Students want the name of four-time prime minister William Gladstone to be expunged from the site because he didn't support the abolition of slavery and his father's money came from the slave trade.
In my first year at Liverpool I lived in the neighbouring halls: Derby and Rathbone. I'll admit it never occurred to me to look up the background to these names. All I knew was that I had selected the halls that had not had the asbestos scare a few years earlier – and that was good enough for me.
Incidentally, it seems the student leading the campaign against Roscoe and Gladstone halls, Alisha Raithatha, hadn't bothered to look up the names while she lived there, either. 'As former residents of the halls we were horrified to find out we had been living in a building named after such a figure for a whole year without even realising', she wrote on the university's students' guild website. A case of delayed outrage, it would seem.
Raithatha argues that Gladstone's name should be replaced with the name of someone 'more worthy'. She has suggested Liverpool alumnus and journalist Jon Snow. Oh dear.
The campaign has received 80 'likes' on the guild website, which means it will be debated at a guild summit – the first step to it becoming an official campaign for the guild. Liverpool is following in the footsteps of Oxford University and Kings College London (KCL) in embracing historic virtue-signalling. The Rhodes Must Fall Oxford campaign sought to remove the statue of Cecil Rhodes from Oriel Square in order 'to decolonise the institutional structures and physical space in Oxford and beyond'. Earlier this year, KCL's Institute of Psychiatry, Psychology and Neuroscience decided to replace portraits of its founders with a more racially diverse selection of scholars, after it was concluded that the old paintings did not reflect today's standards of diversity.
It really can't be a shock to people that historical figures do not stand up to today's standards of goodness or diversity. In fact, you'd be hard pressed to find a contemporary figure who could withstand student activists' testing of virtuousness, never mind someone from the past, when very often black people and women were not seen as deserving of equal rights.
Past historical figures whose names we remember, and sometimes attach to buildings and streets, are celebrated for what they achieved. This doesn't mean they were nice people. Most of us are aware of that. Charles Dickens had a problem with Jews: that doesn't make his work any less important.
Raithatha says of Gladstone: 'We believe that someone with this controversial background should not have a university hall named after them, especially in a city where we try hard not to forget the atrocities that took place on our docks.' But no one is forgetting about slavery – and it is absolutely undisputed today that slavery was a terrible historic crime.
So what is the point of all this historical editing? Have the thousands of students who have lived in the Roscoe and Gladstone halls been so influenced by the halls' namesake that they have come to think slavery was an acceptable institution? Of course not. If we continue this incessant judgement of historic figures by today's standards, no one from the past will survive our wrath: we will have to tear down pretty much every statue and rename all buildings, streets and squares.
It's sad to see some Liverpool students pandering to the new PC fury with the past. One of the best things about living and studying in Liverpool was how down-to-earth the city and its people are. But I'm heartened by the fact that just 122 students have taken the time to 'like' or 'dislike' Raithatha's proposal. Considering the students' guild represents 21,000 Liverpool students, that means not even one per cent of the student body care enough about the name of the Roscoe and Gladstone halls to express an opinion on it.
This campaign is armchair activism. A handful of students realised, after having lived in a building for a year, that one of its historic namesakes, who died in 1898, held dubious views on slavery. If Gladstone's name is deleted, who benefits? What will happen? What he thought and said will still have been thought and said. The fact that he was Britain's PM four times won't have changed. We cannot edit history, and we shouldn't try to. A better approach would be to credit Liverpool students with being intelligent enough to know that historic figures were not perfect, and that history is a complex process.
To enquire about republishing spiked's content, a right to reply or to request a correction, please contact the managing editor, Viv Regan.