No, Big Tobacco is not murdering people
The latest wheeze of anti-smoking zealots is their maddest yet.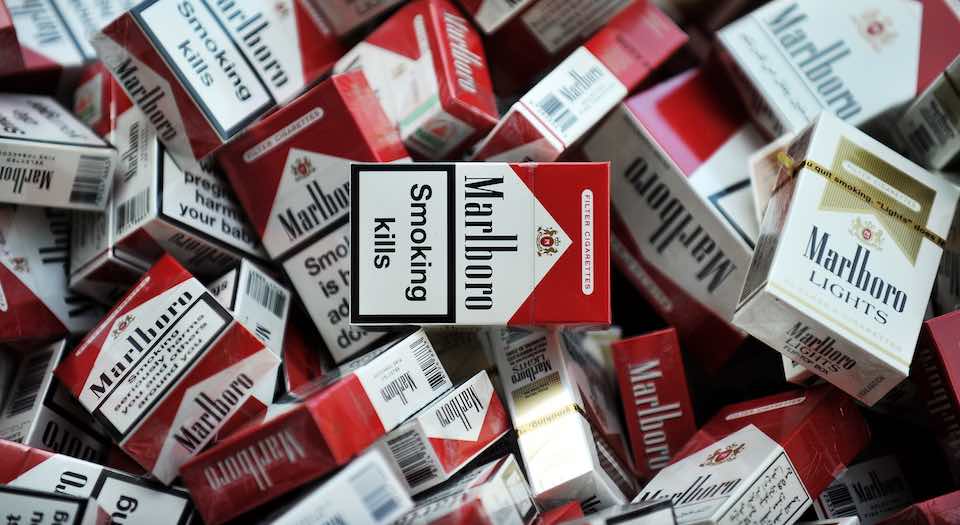 'Tobacco firms may face "murder" trials', screamed a headline in The Sunday Times. The idea is the brainchild of those anti-smoking zealots at Action on Smoking and Health (ASH), who are probably desperate for a bit of attention now that it is increasingly difficult to smoke anywhere at all and people are increasingly quitting ciggies in favour of e-cigarettes.
For at least 50 years, and in reality much longer, it has been well known that smoking cigarettes is bad for you. Most obviously, smoking is associated with a much higher risk of lung cancer than for non-smokers, but it is also associated with an increase in other cancers and cardiovascular disease. Every adult smoker is well aware of these facts and almost every smoker will from time to time consider quitting to protect their health.
So on what trumped-up basis is there now a call for criminal prosecutions of tobacco firms? First, there is the argument that smokers were misled into believing that 'low-tar' cigarettes were safer than regular cigarettes. Secondly, that many people started smoking when they were children and somehow should have been protected.
On the question of low-tar cigarettes, it may well have been the case that any health benefits were oversold. Because smokers tend to compensate for lower levels of nicotine, research has found they take longer puffs and smoke more cigarettes in order to get a sufficient 'hit' when using low-tar products. As a result, it is argued, low-tar cigarettes are not safer at all.
But things are not so black-and-white. While these compensatory behaviours are real, smokers of low-tar cigarettes, in the long-run, do seem to be at slightly lower risk of disease than those who smoke the full-tar variety. The point is that such a benefit is small and if you want to protect your health, quitting altogether would be far better.
Indeed, the belief that low-tar cigarettes are safer has official backing. High-tar cigarettes were banned by the EU's Tobacco Products Directive in 2001. Article 3 of the directive states: 'From 1 January 2004, the yield of cigarettes released for free circulation, marketed or manufactured in the member states shall not be greater than 10mg per cigarette for tar, 1mg per cigarette for nicotine, 10mg per cigarette for carbon monoxide.' By previous standards, the only cigarettes available now are low tar. Why would the EU bother with such a rule if there were no benefit at all? (We will leave aside the obvious answer: it's the EU and it frequently makes stupid laws.)
As for childhood smoking, this has been illegal for a very long time in the UK. The Children's Act 1908 made it an offence to sell tobacco to anyone who is 'apparently' under 16. So campaigners are trying to charge tobacco companies with killing people because they started to smoke when it was illegal to do so. The real problem is surely that people continued to smoke as adults when in full possession of the facts about the health risks. To prosecute now on the basis of this flimsy argument is little more than ambulance-chasing.
Anti-smoking campaigners are facing something of an existential crisis – because they have largely won the argument about restricting our freedom to smoke. Even smoking in our own homes has been called into question. That's why they're coming up with these harebrained schemes, and why it's high time those of us who believe in choice fought back. We should be treated like adults. We know the facts – they are emblazoned on every pack. We should be allowed to decide for ourselves. And the courts should treat the latest arguments about homicide prosecutions with the contempt they deserve.
Rob Lyons is a spiked columnist.
Picture by: Getty
To enquire about republishing spiked's content, a right to reply or to request a correction, please contact the managing editor, Viv Regan.