The rise of duty-free politics
Boris's Iran blunder reveals a political class with no sense of service.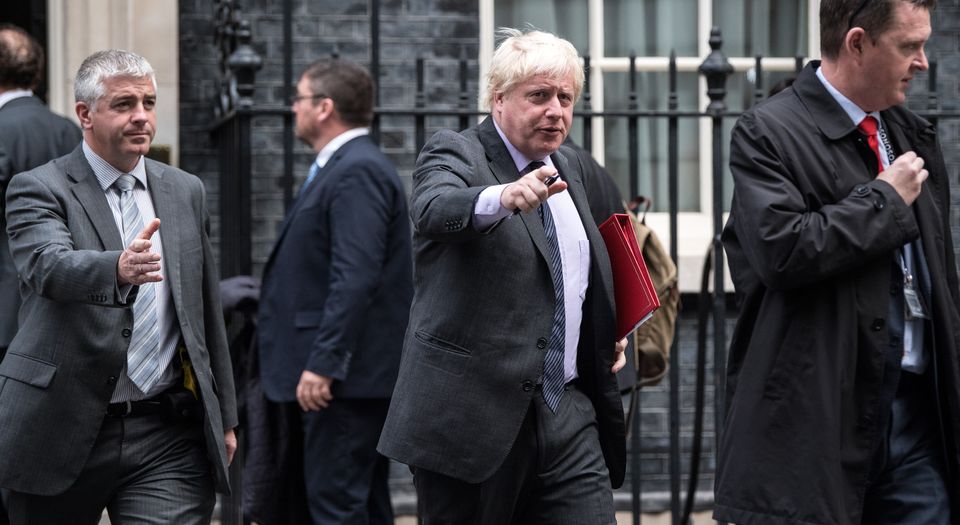 Until fairly recently, it was possible to argue that the main problem afflicting British parliamentary politics was its shallowness. The politics of spin of the Blair-Brown era displaced the politics of big ideas. Policymaking became subordinate to the practices of the public-relations industry. This became the model for running the institutions of the state. But today, British parliamentary political life is not only shallow – it is also inhabited by people who are simply not up to the job. When a foreign secretary can so casually shoot off his mouth that he gets a British citizen in more trouble with the Iranian authorities – as Boris Johnson did with Nazanin Zaghari-Ratcliffe – you know that incompetence reigns in Whitehall.
So how has the politics of spin spawned a cohort of parliamentarians who are not only hollow but inept?
By the turn of this century, with the integration of spin into party politics, it seemed a new form of pragmatism, bordering on opportunism, had displaced conventional principles. This development was often interpreted as the ascendancy of political realism. However, it turned out that it was much more than a pragmatic turn of politics. It reflected the exhaustion of conventional party politics. In effect, politics was running on empty. Principles and values were increasingly regarded as outdated anachronisms that belonged to a previous era.
As politics became increasingly devoted to the keeping up of appearances, it became even more denuded of intellectual and ideological content. In such circumstances, even party affiliations and party interest lost much of their force and influence. In their place, the media-trained, soundbite-oriented and well-networked operative emerged as the prototype 21st-century politician. Always on-message, these operatives were provided with readymade quotes by their helpful advisers, who spared them the burden of having to think about substantive political problems.
Of course, there is nothing novel about politicians who are primarily interested in furthering their own careers. However, what has changed is the context within which these individuals operate. In today's context, people enter politics in a manner that is not dissimilar to applying for a job in the private or public sector. In the current climate, becoming a member of parliament does not require a strong sense of public duty or vocation. It is a job that carries considerable kudos. But it is a job that does not demand the kind of a commitment traditionally associated with a vocation. For some, entry into politics constitutes a lifestyle choice. They regard it as a prelude to gaining a better or more lucrative position elsewhere. So they're no longer simply political careerists – they're careerists pure and simple.
It was during the New Labour era that a new class of fickle and opportunist political placeholders gained prominence. This was a time when a new species of MP self-consciously eschewed the ideals of duty and leadership. It became increasingly common to hear complaints about how political duties interfered with the family life of parliamentarians. Suddenly, balancing the duties of the state with childcare was portrayed as a pressing issue facing busy MPs. Some MPs flaunted their private problems in public in an attempt to demonstrate that, like everyone else, they were all too human.
This was also the time when MPs began to resign not for political reasons, but for personal reasons. Even cabinet members decided to move on and try their luck elsewhere. Former shadow education secretary Tristram Hunt bailed out of the Labour shadow cabinet this year to become the new director of the V&A. And the resignation from parliament of former prime minister David Cameron and former chancellor George Osborne indicated that this moving in and out of politics is not confined to any one party.
When political representatives regard their position as just a job, their attitude and behaviour become detached from the qualities that are usually associated with public leadership. In such circumstances, party and parliamentary politics begins to acquire the characteristics of office politics. Individuals position themselves and seek to take advantage of opportunities regardless of the consequences for their party or any other wider interest. Constant intrigue, backstabbing and manoeuvring encourage cliquishness and personality clashes. Too often, the personal trumps the interests of the public. None of this would matter if it involved merely a handful of second-rate backbenchers. But, as the current disputes ravaging the Tory Party indicate, party politics itself has become subordinate to personal interests. With a few honourable exceptions, they are all at it. Worse still, individuals who possess little sense of public duty are now placed in positions of great responsibility.
So the problem afflicting British politics is no longer merely the shallowness of its content, but also the quality of the individuals representing the people and running the government. It is not simply that many of the leading members of the political class lack the intellectual and leadership qualities necessary for good government. A far more important problem is their lack of a sense of public duty and service, which can often compensate for personal deficiencies. Duty and a sense of responsibility for the direction of the nation are preconditions for effective government. In their absence, Britain is left with a political class that devotes more energy to briefing against one another than to upholding and enforcing the nation's interests.
The fault for the emergence of duty-free politics does not lie with the individuals who are practising it. Society as a whole finds it difficult to uphold many of the virtues and ideals that are associated with duty and the assumption of responsibility for the welfare of others. Duty is conspicuously absent from the values into which young people are socialised. Insofar as contemporary culture upholds duty, it does so in the form of duty to oneself. Similarly, the ideal of public service has lost much of its value and capacity to inspire. The difficulty that the military has in finding new recruits offers a vivid illustration of this trend. Sadly, the ideal of public service as a vocation rarely touches the imagination of young people looking to make their way in life.
Duty-free politics encourages conformism and a banal style of leadership. The absence of a serious commitment to leadership compounds the problems associated with political exhaustion. This is a problem that the political elites find difficult to acknowledge.
Take the recent statement made by two Tory grandees, Lord Saatchi and Graham Brady, where they conceded that the Tories are losing 'the battle of ideas' to Labour. Yet they suggested that this was just a temporary setback that would soon sort itself out. How? Apparently by organising an initiative called New Generation, which will draw on the ideas of the 2015 and 2017 intake of Tory MPs in order to 'showcase the talent, the energy and ideas on the centre right'. Such an approach might work for a reality-television contest, but 'showcasing' is just that – showcasing.
It is the triumph of show over duty and service that unwittingly led Boris Johnson to get Nazanin Zaghari-Ratcliffe into trouble; which allows members of the cabinet to relieve themselves of the hassle of learning and understanding their brief.
Frank Furedi is a sociologist and commentator. His latest book, Populism And The Culture Wars In Europe: The Conflict Of Values Between Hungary and the EU, is published by Routledge. (Order this book from Amazon(UK).)
To enquire about republishing spiked's content, a right to reply or to request a correction, please contact the managing editor, Viv Regan.