The sorry state of welfare
Universal credit is flawed. But welfare dependency must be tackled.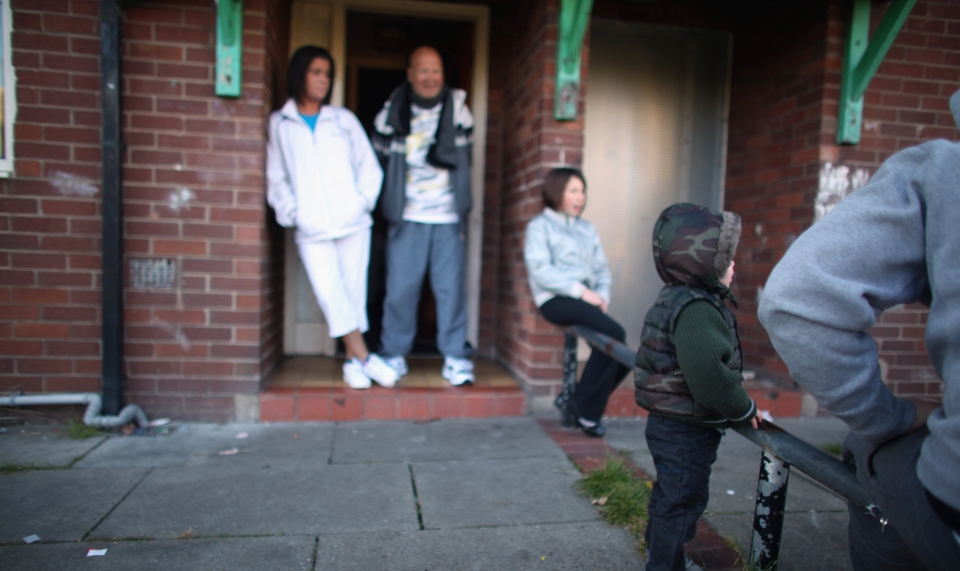 Universal credit – the Tories' flagship welfare policy aimed at saving money, easing claimants' transition into work, and simplifying the benefits system by merging six different benefits into one – has hit headlines recently for all the wrong reasons.
As it has been rolled out, the requirement that claimants wait six weeks or more before receiving payment has, reportedly, led to everything from indebtedness to evictions. And the charge attached to the Department for Work and Pensions (DWP) hotline has caused outrage, too.
Last month, Labour put forward an opposition-day (that is, non-binding) motion calling for the roll-out of universal credit to be halted. It passed 229 to nil. Controversially, Tory MPs were instructed to abstain or absent themselves in an effort to avoid a backbench revolt.
It has been widely reported that the DWP helpline costs 55p per minute, which is hardly affordable for the already hard-up. In fact, the cost varies from 3p to 55p on a mobile, and is no more than 9p on a landline. Nevertheless, it became part of a narrative that the Tory government is being grasping and inhumane.
The Archbishop of York described those being bitten by the roll-out as the 'present-day successors' of the widows and orphans referred to in the Bible. Labour MP Frank Field, chair of the Work and Pensions Committee, has said the government must 'avert a Christmas disaster'. Much of this is overdone, similar to over-the-top claims about food poverty and suicidal benefits claimants. But there are still some real problems with universal credit.
Food banks have been reporting increased demand for some time, and rising homelessness has been linked to welfare reform. The Smith Institute has linked the introduction of universal credit with millions of pounds worth of rent arrears in Southwark and Croydon in south London. And according to SNP MP Drew Hendry, 60 per cent of his constituency caseload is universal-credit-related. He has complained of a 'systematic lack of care shown to those most vulnerable in our society'.
Universal credit has been beset by delays and controversy from the start. And until recently, it has been rolled out in an almost apologetic way – at the rate of five Job Centres a month. This was due to be accelerated to include all new claimants by autumn 2018, so that it would be fully implemented by 2022 to cover an estimated seven million households. (Such is the extent of the problem of welfare dependency.) But it's looking unlikely that target will be met.
There have been very real problems with the way in which universal credit has been rolled out. And on these issues, there have been welcome signs of retreat, as a result of the pressure exerted inside and outside of parliament. There's been a u-turn on a cap for housing benefit for social-housing tenants, a reduction on the six-week wait is expected to be in next month's budget, and the helpline is now free of charge.
But the principle behind universal credit is a good one, and needs to be defended. The architect of universal credit, former work and pensions secretary Iain Duncan Smith, still maintains that it could 'dramatically change lives for the better'. This ambition, to reform the welfare system and make it fit for the new century, has unfortunately been bogged down in political point-scoring and design failures.
Welfare dependency is a longstanding social, economic and cultural problem. It will take more than a technical fix to solve it. But at least the Tories recognise there is a problem, and are trying to treat benefits claimants like adults. Under universal credit, claimants receive their benefits directly. (Housing benefit, for example, previously went straight to landlords.) Also, it is paid on a monthly basis, like a salary, instead of fortnightly or weekly. Many of its critics, by contrast, think 'vulnerable' claimants are incapable of budgeting for themselves.
Virtue-signalling over the needy may shame the government into another u-turn, but it will do nothing to help claimants. What's more, the rows over universal credit – a policy that, in principle, all parties support – makes it seem more drastic than it is. It is a policy that is argued for in the language of 'supporting' the 'vulnerable'. A reminder that there's still a much broader debate to be had about the future of the welfare state.
To enquire about republishing spiked's content, a right to reply or to request a correction, please contact the managing editor, Viv Regan.