The Smiths are dead, boys
Another reissue of The Queen is Dead? Yawn.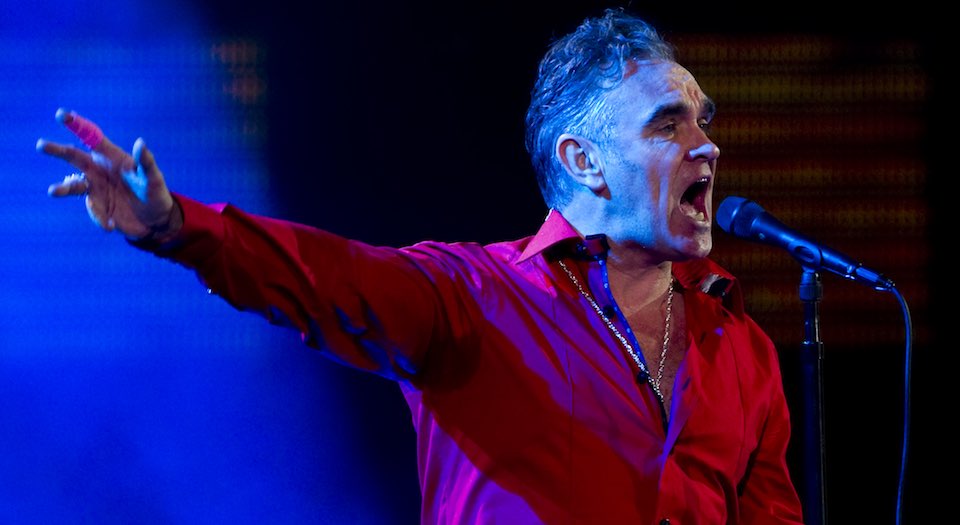 'Re-issue! Re-package! Re-package! Re-evaluate the songs… But you could have said no if you'd wanted to.' These words were written by Morrissey for 'Paint a Vulgar Picture', a track satirising the exploitation of old pop music featured on the Smiths' last album, Strangeways, Here We Come. This track grows ever more ironic as the Mancunian quartet continue to release endless greatest-hits compilations and reissues of the five or so years of recordings they put out in the 1980s.
To celebrate the 30th anniversary of their seminal album, The Queen is Dead, a 'deluxe edition' of the album is being released a year too late (the album is now 31 years old) with two discs of bonus material. If the deluxe edition is not deluxurious enough for you, a 'super deluxe' edition includes a DVD of Derek Jarman's The Queen is Dead short film, and an even higher quality remaster of the entire studio album already featured on the first disc.
It would be nice to believe the Smiths have no wish for these endless reissues to continue, but this isn't the case. On the album's actual 30th anniversary last year, Morrissey said he was 'sorry that Warner UK or Sire US [couldn't] provide any celebrations' – that they didn't put out a re-issue. He said it was a classic example of the Smiths being 'ignored by the dried-out lawns of the establishment'. If by 'the establishment' he means a major record label, it should be noted that the Smiths would have continued their career on EMI if they hadn't split up. Moreover, EMI was the major label Morrissey ended up starting his solo career with.
The Queen is Dead was last remastered just six years ago, for the 'complete' boxset, which wasn't even the band's complete discography, by the way. In a few years there will probably be a 'Super Duper Mega Complete' boxset with those few extra tracks. The remastering process for that release was overseen by Smiths composer and guitarist Johnny Marr, a further sign of the Smiths being an accessory to their own exploitation. Marr was listed as a 'master engineer', but the remastering couldn't have been all that masterful, if they thought it already needed another go.
I should mention that The Queen is Dead is a great album, but you probably already know that. It regularly features in lists of the best albums of all time, with NME even going so far as to vote it the greatest album ever released. Releasing the same 10 songs yet again will not garner the album praise it hasn't received before, nor create new fans in the digital age. What sane individual, who has somehow never heard of the Smiths, is going to pay the 30 quid Amazon is asking for, rather than just listen to the entire deluxe edition for free on Spotify?
This latest reissue has spawned the inevitable swathe of five-star reviews, of course. After all, these genuinely wonderful songs haven't changed in 30 years. But the reissues degrade music criticism, as publications churn out obligatory gushing for unquestionable classics. It's become heresy not to equate these canonised old albums with pure perfection. Pitchfork wrote of the album's most popular song, 'There is a Light That Never Goes Out': 'If you don't tear up at the chorus, you belong to a different species.'
If these deluxe editions are intended more for collectors, they will be vexed to find that the live disc of a Boston concert that comes with The Queen is Dead is missing six songs. There's also a disc of demos and rarities, including a surprisingly bizarre version of 'Never Had No One Ever', featuring a jazz trumpet solo and some classic Morrissey wailing. But these demos will be a minor curiosity even for diehard fans, and do not encourage replaying. This disc also features excellent contemporary B-sides, like 'Asleep' and 'Rubber Ring', but these have been readily available for years as a part of the excellent compilation Louder than Bombs, which was also recently remastered for the 'complete' boxset.
The album's second track, 'Frankly, Mr Shankly', is another Smiths song that satirised the music industry, and specifically Geoff Travis, head of Rough Trade, their then record label. But it's hard not to hear its final line as a direct plea from the modern Morrissey to his ageing fans: 'Oh, give us your money.' Instead of a celebration, this 30th anniversary edition seems more like an opportunity to mourn the passing of everything this band once represented. The Smiths are dead, boys.
Christian Butler is a spiked columnist. Follow him on Twitter: @CPAButler
To enquire about republishing spiked's content, a right to reply or to request a correction, please contact the managing editor, Viv Regan.