A music-hall Marx
Young Marx is a witty romp through his London struggles.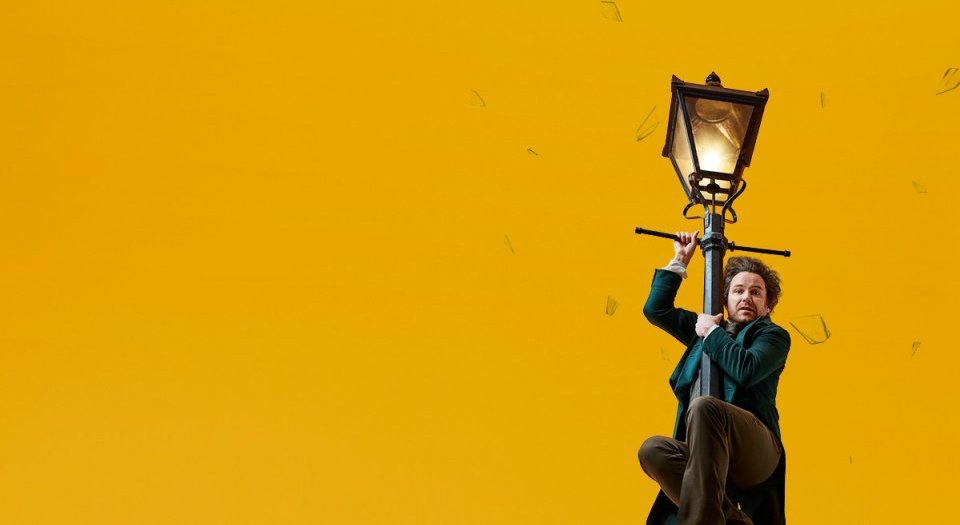 Director Nicholas Hytner and writer Richard Bean brought us One Man, Two Guvnors, and now, with Clive Coleman, they have made Marx's life in London into a tragi-comic farce in Young Marx. Marx is played by Rory Kinnear, in a nice German-Jewish London accent, as the Prince of Procrastination. Bean and Coleman's Marx is very much like the one in Francis Wheen's biography: a man with questionable morals and a chaotic private life who uses his intellectual promise to bully those around him.
In the handsome new Bridge Theatre in London, the young Marx is probably not the version that Raoul Peck will be airing in the cinema later this year; he's more of a middle-aged Marx, in exile in London, after the defeat of the German revolution of 1843, not quite getting down to work on his big book, Capital.
Bean and Coleman write good comic dialogue, and play on the mismatch between Marx and his circle's high philosophy and their mean existence. There are some knockabout joke references to Marx's theory of the commodity, class struggle and the like. Lots of the stories are real, or reimagined – like a duel between Marx and August Willich, played by Nathan Barley star Nicholas Burns. (The duel was actually with Conrad Schramm and took place in Belgium, not London.)
Mostly this is a comedy, mixing farce with Marx's elliptical wordplay, but the drama turns on Marx's abuse of his long-suffering wife's trust, and his affair with the family servant Lenchen. Engels, who has to claim Lenchen's child as his own to save Marx's reputation, is good as a comic foil to Marx, like Zeppo to Groucho. They burst into music-hall rhythm, 'Marx and Engels, Engels and Marx'. The comedy comes mostly from Marx's guilty excuses and finessing of the truth.
Young Marx is very funny and, for anyone familiar with the many biographies of Marx, a welcome addition to the accounts of his small domestic drama. But for all that, we could be watching any struggling, down-at-heel middle-class Victorian family. This is a play about a writer's prevarications – Bean and Coleman's? – more than it is about the founder of the Communist movement and the critical analysis of capitalist production. Marx's real contribution is only ever present as a comic overreaching, for our protagonists to fall flat on their faces as they seek it.
To enquire about republishing spiked's content, a right to reply or to request a correction, please contact the managing editor, Viv Regan.