Why DC should decriminalise sex work
People should be free to do what they want with their bodies.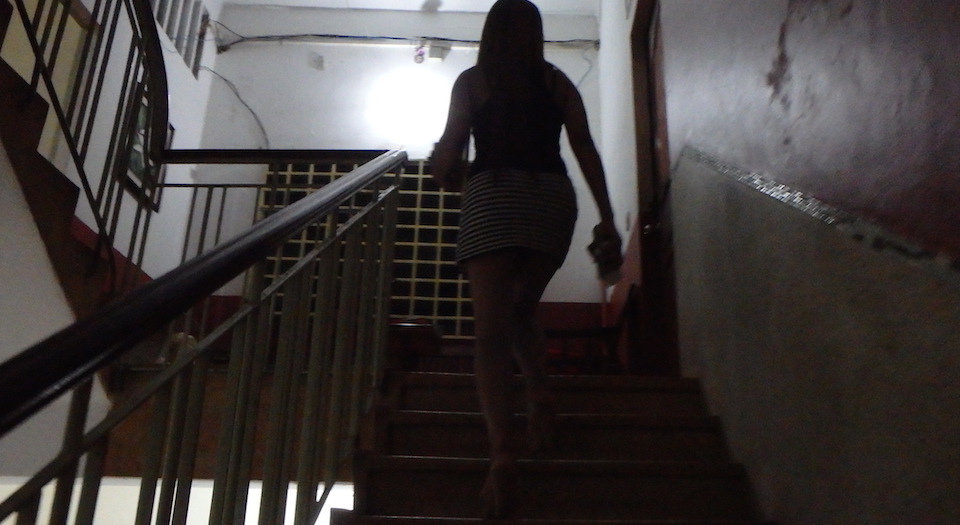 A bill to decriminalise prostitution in Washington, DC was recently introduced by two city councilmembers, David Grosso and Robert C White Jr. If passed, both buying and selling sex would be decriminalised in the District, under the Reducing Criminalisation to Improve Community Safety and Health Amendment Act of 2017.
The amendment would repeal the current prohibition on operating brothels and the penalties currently in place for engaging in (and soliciting) prostitution. It would also establish a task force to 'assess the impact of this legislation and recommend further reforms to improve community safety and health', according to the bill.
Currently, legal brothels and prostitution zones are very rare in the US – Nevada is the only state that has legal brothels currently operating, and only has them in eight out of the state's 16 counties. Prostitution is technically permitted in another three counties, but they have no open brothels. The counties that encompass Reno and Las Vegas – Washoe and Clark, respectively – do not allow it.
Under Nevada law, condoms are mandatory for both oral sex and intercourse, and STD checkups take place on a regular basis. Sex workers must be 21 or older, with the exception of two counties where they must be at least 18 years old. Some brothels have panic buttons to help sex workers stay safe, and many allow women to choose how many hours and days per week they work. The Nevada model encourages responsible safe-sex practices, transparency, and above-board transactions – and it's the model we should be pursuing in other places, like DC.
After all, sex work happens in many places, regardless of laws, and isn't inherently wrong. Like other vices, talk of the matter makes people squeamish. But people have sex for a variety of reasons, sometimes within loving, long-term relationships – other times, outside of them. Sometimes sex is transactional, or meaningless, or done casually and carelessly. Societally, we often condone or tolerate casual sex, but jump to condemn sex work. If women (or men) choose to enter into the profession, there's no reason why we should criminalise their choices – especially if the criminalisation model jeopardises their safety.
For those who are instantly sent into a state of pearl-clutching shock and panic at any mention of decriminalising sex work, take note: prostitution involving minors would stay illegal, as would any coercive acts. This bill addresses only those who are voluntarily engaging in sex work, who are consenting adults capable of making their own decisions.
A similar measure was attempted in San Francisco in 2008, called Proposition K, but it was quickly condemned by politicians like then district attorney Kamala Harris (now a senator), who remarked that it 'would put a welcome mat out for pimps and prostitutes to come on into San Francisco'. Many people have echoed these same concerns following the introduction of DC's bill. Critics worry about a lack of regulation, and argue that the police will struggle to distinguish consensual prostitution from coercive sex-trafficking. In fact, the police often harass and harm sex workers in the name of enforcing the law. As Elizabeth Nolan Brown writes at Reason, 'Since the start of October, at least five cops and a police dispatcher have made headlines for prostitution offences, sometimes with underage women. And of course these are only the ones getting caught.'
Although alleged human-trafficking spikes have been making headlines this year, it's also worth noting that, according to Brown, 'the data do little to support the idea that the US is experiencing unprecedented levels of labour- and sex-trafficking or that we are in the midst of some sort of "modern slavery" epidemic.'
Plus, decriminalising sex work won't make it impossible to identify sex-trafficking cases – if anything, the relationship between prostitutes and the police could become less adversarial, likely leading to better outcomes. Instead of fearing law enforcement, sex workers could more readily seek help when they see something amiss: a coercive brothel owner, a client that's not complying with safe-sex practices, or an underage girl attempting to enter the industry.
Councilmember Grosso was an early advocate for DC's marijuana decriminalisation legislation, which hasn't signalled the start of the apocalypse or created widespread chaos. Instead, it's allowed people to make their own choices with their own bodies, in the privacy of their own homes, provided they don't hurt anyone else in the process. DC should try a similar experiment with sex work.
Liz Wolfe is managing editor of Young Voices. Follow her on Twitter: @lizzywol
To enquire about republishing spiked's content, a right to reply or to request a correction, please contact the managing editor, Viv Regan.