Scotland, like the rest of Britain, needs creative destruction
To revive the economy, we must let zombie companies die.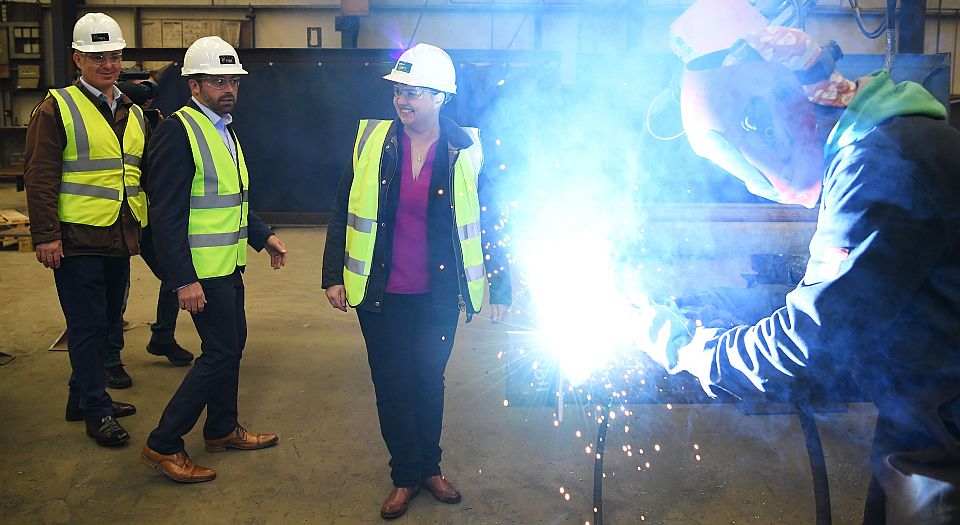 Scottish Conservative leader Ruth Davidson has announced the line-up of senior academics and business leaders for the party's Scottish Future Growth Council, which is charged with producing 'fresh ideas' to enable the Conservatives to become a 'strong, capable, credible alternative government for Scotland' after the next Holyrood elections in 2021. But while such a panel certainly makes for a headline-friendly initiative, there isn't anything particularly unique about Scotland's basic economic problem: stagnating productivity.
Put simply, in order for the economy to grow, we need to enable workers to produce more value – whether it is in the form of goods or services – in less time than before. But across the Western world, productivity has been going nowhere fast. And the situation in the UK is perhaps the worst of all the major industrialised countries. New UK-wide figures from the Office for National Statistics (ONS), published two weeks ago, made grim reading. Labour productivity, measured as output per hour, fell by 0.1 per cent in the second quarter of this year compared to the first quarter. British workers are no more productive than they were back in 2007.
This isn't because we have suddenly lost the ability to be inventive or that the 'low-hanging fruit' of productivity gains have already been picked. Instead, it is a consequence of political decisions that have been made about how to handle economic stagnation. The most obvious example is Gordon Brown's ambition, declared back in 1997, that the 'British economy of the future must be built not on the shifting sands of boom and bust, but on the bedrock of prudent and wise economic management for the long term'. In short, the emphasis would now be on stability, not rapid growth. Maintaining the status quo was put ahead of dynamism.
This outlook intensified after the 2008 crash. Interest rates dropped to record lows and quantitative easing was added to the mix to create even more 'easy money'. The result has been the weakest recovery in living memory. While official unemployment is at its lowest level in years, more and more of us are working part-time, in self-employment or on short-term contracts. Wages have, at best, barely recovered in real terms to their pre-crisis levels – a lost decade of income growth.
The real problem is the rise of the 'zombie' company – companies kept alive by keeping up the payments on debt rather than going to the wall as has happened during previous recessions. The process of clearing out less productive firms and sectors in order to allow more productive firms to flourish – what Joseph Schumpeter famously called 'creative destruction' – has not happened this time round. Our best companies are innovative and highly productive, but are being held back by weaker firms.
What is to be done? We need a policy outlook that enables that process of creative destruction to begin. Interest rates, for example, have been at 'emergency' levels for far too long. Bankruptcy rules make it easier for weaker firms to survive. Industrial strategy should focus on encouraging new investment and enabling the diffusion of the best practices and technologies across industries. At all costs, policy should avoid any attempt to prop up incumbent firms. All of this means making some uncomfortable political choices in the short term in order to provide the basis for long-term growth.
Ruth Davidson is quite right to put the question of productivity front and centre in the debate about Scotland's future. Does she have the political courage to grasp the nettle?
Rob Lyons is a spiked columnist.
Rob is chairing the debate, 'How can we revive the Scottish economy?', at Battle of Ideas Edinburgh on Saturday 21 October.
Picture by: Getty Images.
To enquire about republishing spiked's content, a right to reply or to request a correction, please contact the managing editor, Viv Regan.