Why cheating has become the norm
The rise of 'essay mills' reflects the commodification of university.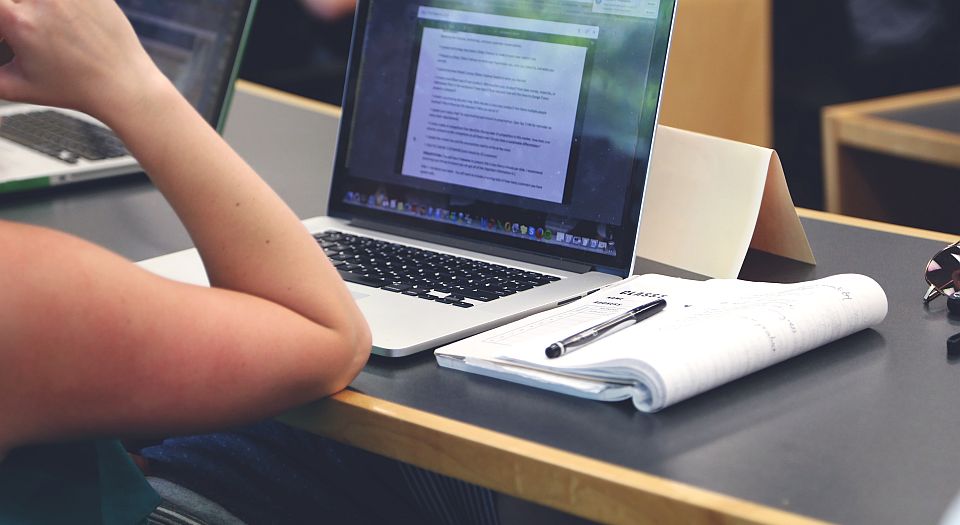 Here we go again. The UK government has once more discovered that cheating is flourishing in the university system. Earlier this year, the Department for Education warned that it was considering implementing a crackdown on students buying essays online. Not only would it fine students who submitted commercially produced essays as their own work — it was also considering giving them criminal records, too. Nothing happened. Now, this week, universities minister Jo Johnson is demanding new guidelines to prevent 'unacceptable and pernicious' cheating.
As usual, Johnson and other policymakers are focusing their energy on the most trivial dimension of the problem of cheating in universities. In this case, the professional essay mills. Essay-mill websites, which market 'original', professionally produced essays, allow students to circumvent their university's plagiarism-detection system. In effect, these businesses help well-off students to purchase a degree. However, they play a minor role in the culture of cheating in higher education.
Plagiarism was growing long before the invention of essay-mill websites. Instead of acknowledging the corrosive impact of cheating, university administrators, academics and the National Union of Students have always found an excuse to diminish the scale of the problem. According to the NUS, students cheat because they are facing unprecedented economic pressures. Amatey Doku, NUS vice-president for higher education, has claimed that some students are turning to essay mills because the pressure to get the highest grades is often 'overwhelming' now that students face debts of £50,000 or more.
But why should economic pressure turn students into cheats? In any case, it is not the poor but the affluent who can afford to fork out hundreds of pounds to pay for an essay.
From time to time academic experts point the finger at overseas students, who, it is said, have no inhibitions about copying other people's work. They claim that international students come from a different educational culture where reproducing other people's work is considered the norm. Another frequently cited excuse is the internet: the practice of copying and pasting that students adopt in school is used to explain its continuation in higher education.
However, none of these excuses explains why cheating has become an increasingly acceptable practice in higher education.
The source of the problem is to be found within the university system itself. The academy does little to promote norms that affirm the intrinsic integrity and value of education. When the pursuit of knowledge and the importance of ideas are not taken seriously, students adopt a pragmatic and instrumental approach to their work. What is really disturbing is not that students cheat, but that they do not believe they have done something that is fundamentally wrong. As far as they are concerned, they are playing the system. They are acting in accordance with the instrumental values they have internalised in school and in higher education. The idea that the goal of education is to get a good grade and get on in life has helped lift the stigma attached to cheating.
Universities have taken to treating their students as customers. They should not be surprised that, as a result, values associated with academic integrity have lost their influence over undergraduates. Students today tend to regard their relationship with academics as a commercial transaction, rather than as an intellectual relationship. Like all customers, many students are looking for a good deal. But don't blame them. They've merely adopted the role assigned to them by successive governments. If universities continue to treat education like a financial transaction, cheating will become even more normal.
Frank Furedi is a sociologist and commentator. His latest book, Populism And The Culture Wars In Europe: The Conflict Of Values Between Hungary and the EU, is published by Routledge. (Order this book from Amazon(UK).)
Frank will be speaking on topics including populism, the nation state, censorship and terrorism at the Battle of Ideas festival in London on 28 and 29 October. Get tickets here.
To enquire about republishing spiked's content, a right to reply or to request a correction, please contact the managing editor, Viv Regan.