Lavinia Woodward and the importance of mercy
This controversial ruling represented the best of our justice system.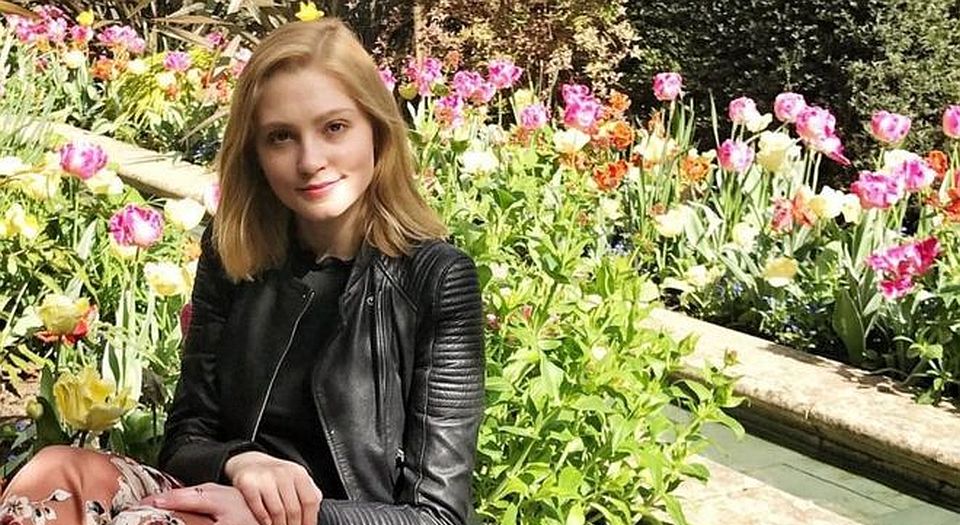 A recovering drug addict has been spared jail after stabbing his girlfriend in the leg with a bread knife. The judge gave the young man, a student at Oxford University, a suspended sentence because he was 'highly intelligent' and 'genuinely remorseful'. His partner, who had found him drunk and distressed in his room, tried to contact his mother to help him, at which point he lashed out. The judge nonetheless handed down a 10-month sentence, which he suspended for 18 months.
Is this case outrageous? Is it a symptom of patriarchy? No. Swap the sexes, and this in fact describes the case of Lavinia Woodward, a young woman who has been spared jail for stabbing her male partner in the leg during a drink- and drug-fuelled rage. Complaints about the judge, lodged by male-justice campaigners, have since been dismissed, and it looks unlikely that the sentence will be appealed. Some have complained that the same leniency would never have been given to a male offender in the same circumstances.
In reversing the genders above, I'm not trying to imply this case was an outrage. It wasn't. Woodward's sentence led from a humane judgement, made by an informed judge who balanced a number of relevant factors. If anything, it showed the best aspects of our system.
Cases like this, and the reactions they can provoke, reveal the danger of politicising trials, of taking a single criminal case as proof of a wider political malaise. Men's rights agitators are right to say that there would have been outcry from feminists had the same sentence been passed on a man. But what both sides fail to appreciate is that individual sentences involving domestic incidents rarely tell us anything about the justice system as a whole.
Woodward's case raises questions about the extent to which judges should take a defendant's personal circumstances into account when judging a case. The British system attempts to balance a retributivist and a rehabilitative approach to sentencing. Our sentences are not designed to be completely punitive. We do not simply dish out years based on what an offender has done. Judges in the UK consider a range of factors.
In Woodward's case, the judge first had to consider the harm caused. He assessed this to be low, because the injuries to Woodward's partner were not at all serious. Then he had to consider her culpability for the offence. The fact that she had reached for a breadknife meant her culpability was high. He then had to consider whether there were any aggravating or mitigating factors. He found that there was one aggravating factor, in that the offence had been committed while she was intoxicated. But the fact that Woodward had taken steps to get herself off drugs and seek counselling was held in her favour. She had admitted her guilt immediately.
The judge concluded that while the offence warranted a prison sentence, Woodward could serve that sentence in the community rather than in prison. He accordingly passed what we call a suspended sentence, meaning that Woodward won't actually serve her custodial sentence if she commits no more crimes in the next 18 months.
It is interesting to think about how judges would have treated a different kind of offender. The judge noted that Woodward was 'highly intelligent'. Perhaps there was a bit of snobbery at play. Perhaps the fact that Woodward was about to embark on a medical career made her more likely to escape jail than someone on a less salubrious career path.The point is we do not know. Part of our system involves trusting individuals, in this case judges, to make judgements. Hypothesising about what other judges might have done is rarely a helpful exercise.
The Woodward case represents the best of our system. It is punitive when it needs to be, but gives judges the flexibility to be merciful. And we also need to recognise the danger of rushing to pass political judgements on individual sentences. The picture is rarely as simple as gender campaigners on both sides like to make out.
Luke Gittos is law editor at spiked and author of Why Rape Culture is a Dangerous Myth: From Steubenville to Ched Evans. (Buy this book from Amazon(UK).)
Picture: Facebook
To enquire about republishing spiked's content, a right to reply or to request a correction, please contact the managing editor, Viv Regan.