Parsons Green: silence in the face of terror
Scores dead in six months. When will we take Islamist terror seriously?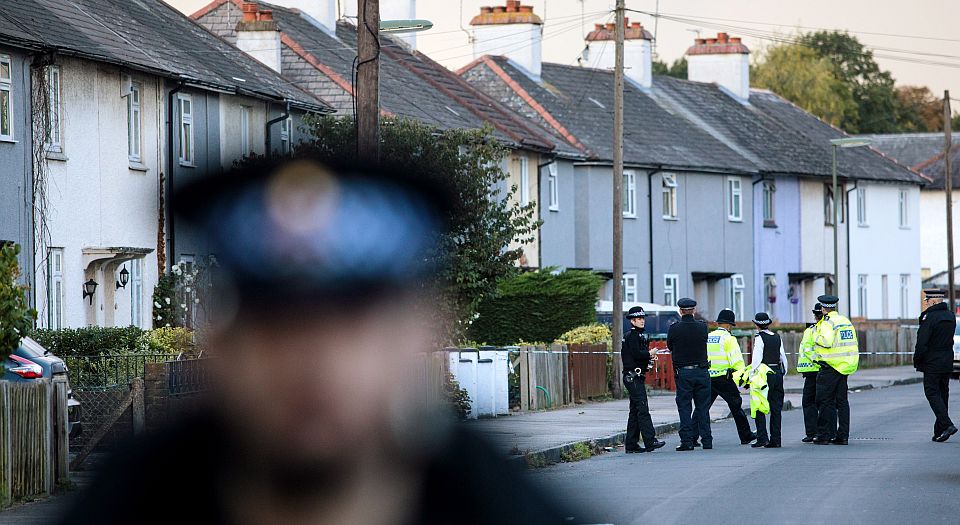 Are we going to talk about this? The fact that there was an act of attempted mass murder on the Tube on Friday? The fact that someone in our midst – a refugee, allegedly – planted an Iraq-style IED, the device of a warzone, among innocent commuters in order to destroy life and limb on a vast scale? Mercifully, the bomb, in a bucket in a Lidl bag left on a train at Parsons Green in west London, didn't properly explode, meaning it only – we say 'only' about such incidents these days – injured people rather than killing and maiming them. But this shouldn't take away from the horrifying fact that this was the fourth time this year that a suspected Islamist sought to massacre crowds of Brits: ordinary people, workers, mums, children, pop fans. Where's the discussion? The concern?
For me, one of the most chilling things about terrorism in Britain today is the awkwardness, the staring at our shoes, the national silence that now follows each attack. We don't ask questions, far less get angry. We emit a national groan and follow it up with expressions of sorrow for the dead and injured, some perfunctory laying of flowers, a blast of John Lennon's 'Imagine' or even worse Oasis's 'Don't Look Back in Anger' – a clear instruction to suppress strong feelings – and then we 'move on'. That's the cry of politicians and the media class. 'Move on.' Don't dwell, keep calm, carry on, move on. This is presented to us as a display of defiance, an embrace of normalcy to let the terrorists know they won't win, but with each attack it's becoming clear that it's no such thing. That it isn't stoicism and strength that makes them say 'move on', but their opposite: moral cowardice and a profound urge to avoid confronting this problem head-on.
The speed with which terror attacks are forgotten, casually phased out of collective memory and collective discussion, has become alarming. It is astonishing to think the Manchester Arena bombing, one of the worst attacks in Europe in recent years given it was specifically targeted at girls and their parents, killing 22 and injuring 250, was less than four months ago. Four months. Who talks about it now? Go to a respectable dinner party or media get-together and there will be furious discussion of the alleged rise of Nazism post-Charlottesville, when a protester was killed by a deranged hard-right man in a car, but if you raise the Manchester attack, the staring-at-shoes will begin. 'Must you talk about that?' It's gone now, faded from daily thought, like it was a sad car crash on the M1 rather than a conscious ideological assault on our fellow citizens.
Then there was the Westminster attack in March, which killed five and injured 49, and the London Bridge van-and-knife attacks in June, when Saturday-night revellers were mowed down or stabbed in their necks. That's 34 people slaughtered in the past six months. And yet public discussion – serious, animated discussion – has been notable by its absence. And now the Parsons Green bomb. The talking point is the same as it always is: don't talk about it. 'Forget it – that'll show 'em.' Among the Twitterati there was more fury over Donald Trump's tweet – he called the bomber a loser and criticised Scotland Yard – than there was over the bomb itself. A writer for the Independent chastised us for obsessing over Parsons Green when more people die in Iraq. But no one was obsessing over Parsons Green. Even our fleeting, cursory, embarrassed talk after a terror attack occurs is too much for some. Talk about something else. Move on. Don't look back in anger.
This near erasure of terror attacks from the nation's memory, or at least from the nation's daily political interactions, is not an accident. All those PC-sounding platitudes – don't let them get to you, stand together, love conquers hate, move on, etc – are precisely designed to discourage intellectual and political interrogation of the problem of 21st-century terror in favour of encouraging us to feel small, short-lived emotions instead. This post-terror culture, the cultivation of sadness over debate, 'carrying on' over confronting the problem, is an attempt by the cultural elite to decommission what it sees as ordinary people's problematic anger and to ensure we have only a passive response to terror. Lay a flower and go home again, like good, obedient children.
This isn't stoicism. Stoicism doesn't mean being silent or refusing to think hard about the problems that face you and your society. Strictly speaking, stoicism is the opposite of that: it's an Ancient Greek philosophy that encouraged the endurance of hardship and indifference to pain precisely as a means of heightening knowledge and reasoned discussion. What we have post-terror today runs counter to this. It's the cultivation of national indifference to acts of mass murder as a means of repressing discussion, not facilitating it. When, in earlier periods, people were encouraged to 'Keep Calm and Carry On' – most notably during the Second World War – the aim wasn't to shush awkward debate or dull the minds and questions of the masses. Debates about the problem of Nazism and other issues abounded even as people kept calm and carried on. People were encouraged not to fear the enemy; they were not encouraged to avoid talking about the enemy. What we have today is something different and pretty terrifying: a situation where 'Keep Calm and Carry On' really means 'Do not name the enemy; do not talk about it; it's nothing to worry about; just go back to work'. Keep calm and the shut the hell up.
But there is much to talk about. And have strong feelings about. And get angry about. If it's true a refugee planted the failed bomb at Parsons Green, then that raises very serious questions about the recent influx of refugees to Europe and about our societies' failure to assimilate them; it raises questions about the the failure of multiculturalism. That this was the fourth seemingly Islamist attack in Britain this year raises huge questions about this ideology and what we might do to defeat it. That the powers-that-be do not trust us to have an open, frank debate about these mass murders of our fellow citizens raises big questions about democracy and freedom of speech. We should not fear terrorism but we should confront it, really, freely and honestly. Right now, one gets the impression that officialdom and the media elite fear us and our ideas and feelings more than they do terrorists.
Brendan O'Neill is editor of spiked.
Brendan is speaking at the events 'Is the left eating itself?', in NYC on 2 November, and 'Is political correctness why Trump won?', at Harvard on 6 November, as part of spiked US's Unsafe Space Tour. Get tickets here.
To enquire about republishing spiked's content, a right to reply or to request a correction, please contact the managing editor, Viv Regan.