Hey, lawyers – leave them kids alone
It's perverse to have lawyers teaching children about sexual consent.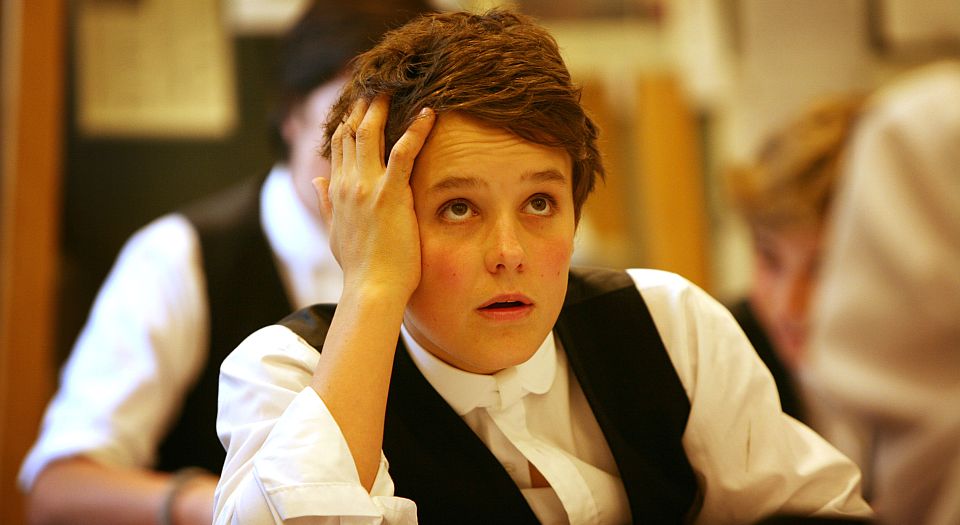 Some of Britain's top private schools have revealed that they have invited lawyers to teach students about consent in sex-education classes. The schools have held workshops hosted by the Schools Consent Project, which is staffed by legally trained volunteers. The lessons focus on sexual consent 'in legal terms': they are designed to teach children about what counts as legitimate consent in the eyes of the law.
These revelations followed disturbing statistics about how many teachers are reporting their students' sexual conduct to the police. According to stats seen by the BBC, around 5,500 sexual offences were reported by teachers to the police between 2012 and 2015. These included 600 rapes. In some cases, both the complainant and the accused were five years old.
We have all had sex-education classes. Who can forget putting condoms on bananas or watching awkward 1970s films about where to put what? Sex-education classes have always been an awkward aspect of the school curriculum.
But these latest developments point to something new, and worrying. This is sex education predicated on the fear of rape. This is about educating children to be worried about rape, whether the threat of being raped or being accused of rape. This is not about teaching children the biological facts of sexual intercourse; it's about telling them there is a right and wrong way to navigate the obtaining of consent from a sexual partner.
This is dangerous on numerous levels. It pushes the idea that all boys are potential rapists. It teaches young girls that the difference between having sex and being raped is very narrow. This is a terrible thing to tell young people in particular, since they will inevitably make mistakes in the early days of their sex lives. It will make them fearful, uncertain, convinced that rules rather than passion or experimentation should govern their social and sexual interactions with each other.
We are seeing too many young people prosecuted for making mistakes in their sex lives. Only recently, a colleague described a case in which his 15-year-old client, a boy with learning difficulties, was being prosecuted for sexually experimenting with his 13-year-old male friend. He was prosecuted largely because a 13-year-old is not legally capable of consenting under the law. Of course adult intervention in this case was necessary. But prosecution will surely only make this bad situation worse. This is all the more true when the participants are both of an age where they can legally consent. Awkward, messy, confusing sexual encounters are an inevitable part of growing up – we should not rush to see these cases as criminal offences. If we do, the consequence will be the increased criminalisation of children and young adults.
The problematisation of young people's sex lives also undermines the ability of teachers and adults to cope when issues do arise. Those statistics obtained by the BBC do not really show an epidemic of sexual offending in our primary schools. Rather, they suggest teachers are becoming more willing to refer students' conduct to the police rather than trying to resolve matters informally.
Many of the incidents described by the BBC report were categorised as 'sexual bullying'. Of course sexual bullying is deeply unpleasant. But it should not always require the intervention of the police. The consequences of referring such cases to the police can be devastating. Children can find themselves placed on the sex offenders register for years, and this can have a serious impact on their employment and education opportunities. These new, highly legalised consent lessons will encourage young people to see sex entirely through the prism of the law and make it more difficult for adults to deal with difficult situations rather than dragging in the police and lawyers.
Of course there will be times when the intervention of the law is necessary. But it should be rare. Inviting lawyers to teach children about consent is perverse. It's time we allowed young people to get on with learning about sex for themselves, and stopped filling their minds with the adult world's moral panics about sex crime and the downsides of intimacy. These lessons say more about the insecurity and anxiety of adults than they do about any real threat posed or faced by schoolchildren.
Luke Gittos is law editor at spiked and author of Why Rape Culture is a Dangerous Myth: From Steubenville to Ched Evans. (Buy this book from Amazon(UK).)
To enquire about republishing spiked's content, a right to reply or to request a correction, please contact the managing editor, Viv Regan.