Who cares if a white actor plays a non-white role?
The Hollywood 'whitewashing' debate is absurd.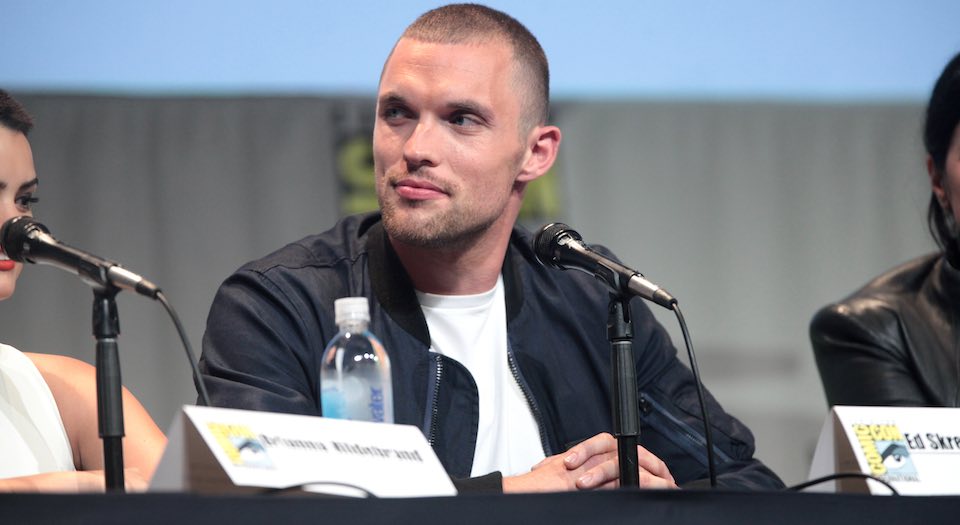 Ed Skrein is an actor you've never heard of, who's apparently revolutionising Hollywood with precious little effort. Let me give you the rundown: he was part of a supposed racist conspiracy last week, but now he's become the author of a 'pivotal' moment that could end racism in Hollywood forever. Other than that, he was a villain in Deadpool and appeared on Game of Thrones, before being replaced by another actor.
Last week it was announced that Skrein had been cast in the new Hellboy film. He was set to play Ben Daimio, a Japanese-American character from the original comic book. After a backlash against the 'whitewashing' of the character, Skrein released a public statement announcing he had quit the role. He could have done it privately, but of course he wanted us all to know what a supremely moral being he is. He hoped his decision would 'bring us closer to that day' in which 'equal representation in the arts [is] a reality'. Brings a tear to the eye, doesn't it?
So soon after being branded a racist, Skrein is now being hailed as a progressive. He claimed that he was unaware that the character wasn't white, even though he had shared a picture of Daimio from the comic books on Twitter. But Skrein has effectively shifted the blame on to the 'evil' studio who dared cast him in the role. He's been called 'brave' for his statement, despite the fact there's nothing remotely brave about saying something you know will be automatically celebrated by the ranks of the commentariat. They're as easily impressed as they are offended.
There has been an obsession with Hollywood 'whitewashing' of late. And yet staying true to an original story or comic is often thrown out the window in the name of making a film more diverse. Think Will Smith as Deadshot in Suicide Squad or Samuel L Jackson as Nick Fury in the Marvel films. These were characters who, for decades, had been white. Why can't we just agree that comic-book films or novel adaptations are just that, adaptations, and that filmmakers have the right to change aspects of the characters if they see fit?
Those pushing for diversity also don't seem to be bothered when one ethnic minority from the source material is replaced with another. Guy Ritchie has been criticised over a rumour that he was going to cast Tom Hardy as Jafar in his upcoming adaptation of Aladdin. Tweeters insisted an Arab actor should play the role. And yet, unlike the Disney classic, the original story is set in China. For some reason, despite its insensitive act of appropriation, Disney hasn't been retrospectively accused of brownwashing.
The latest argument being made against whitewashing is that it's bad for business. Article upon article has pointed out that films like The Last Airbender, Aloha and Pan, which have all been accused of whitewashing, have bombed at the box office. But another thing these films have in common is that they suck. What about the hugely successful – and no less controversial – films like Doctor Strange and The Great Wall, in which Tilda Swinton and Matt Damon respectively played apparently non-white roles? Clearly, movie success and movie audiences are more complicated than these people are making out.
But, in a sense, they do have a point. Identity politics has become a useful marketing strategy for Hollywood. Just as Skrein was celebrated for turning down the role, when the filmmakers inevitably recast the part with an Asian actor, it will be hailed as a victory for diversity. What could turn out to be an incredibly mediocre film will be praised as a great breakthrough. We'll all be encouraged to see it, through thinkpieces offering it free advertising. And all the while, those formerly outraged commentators will continue to bask in how virtuous they were. Over a comic-book movie.
Christian Butler is a spiked columnist. Follow him on Twitter: @CPAButler
To enquire about republishing spiked's content, a right to reply or to request a correction, please contact the managing editor, Viv Regan.