Who cares if Joss Whedon is a cheater?
Calls to boycott the Buffy creator have become hysterical.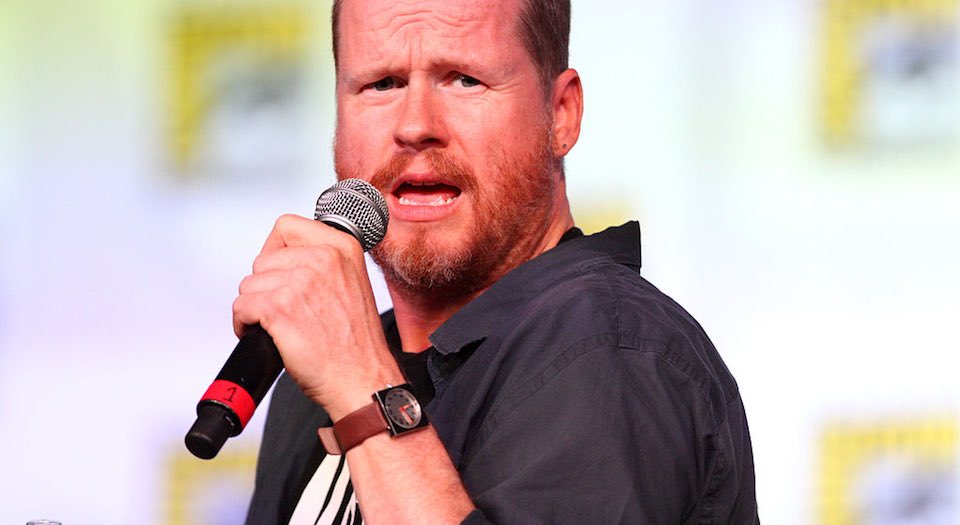 It's a good job Joss Whedon hasn't done anything important in years, because his cultish following has recently turned on him. His ex-wife Kai Cole wrote a guest blog for the Wrap, where she disclosed that Whedon, creator of famous sci-fi and fantasy programmes like Buffy the Vampire Slayer and Firefly, had numerous affairs during their marriage. In response, some fans are threatening to never watch his shows again.
Whedon is famous for his strong female characters, and his work is widely studied in feminist academia. But Cole claims his adultery makes him a 'hypocrite preaching feminist ideals,' as he took away '[her] right to make choices for [her] life and [her] body based on the truth'. She also took the chance casually to take credit for the idea of turning Buffy into a TV show (it was adapted from a poorly produced movie Whedon made), which seems to contradict the fact that Whedon was approached by producer Gail Berman to adapt it for TV.
The public reaction to his alleged affairs is hysterical, to put it mildly. Whedonesque, a fansite that's been running for 15 years, has apparently shut down in light of the revelations. IndieWire compared his affairs with alleged serial rapists like Bill Cosby, starting its article with: 'As stories of sexual abuse and assault by well-known men grow more commonplace…' Vice declared: 'Fans have every right to feel to feel betrayed by Joss Whedon.'
Even in our time of constant outrage, this seems like a rather forced argument for boycotting yet another public figure. It's understandably unpleasant for Cole to have gone through what she went through, but are cheaters really motivated by a desire to diminish their spouse's autonomy? And what's this all got to do with gender? If a lesbian has an affair, is she no longer a feminist? If a woman chooses to cheat on her husband, is it because of the misogyny of the man she has an affair with, rather than her own choices?
In the time before the so-called 'golden age of television', Whedon stood out as an auteur – he was the beginning of TV fans worshipping showrunners. While his best work is now behind him (who cares about his current show, Agents of S.H.I.E.L.D?), he created the template for how we now rate TV showrunners. We've advanced past much of what made him special – for example, his reputation for killing off characters has been completely overshadowed by the likes of Game of Thrones – but the Buffyverse had an extraordinary depth and complexity while never losing its own awareness of how ridiculous it was. (Many fans, and even academics, take this silly but fun show far too seriously.)
The suggestion that Whedon posed as a feminist in order to shield himself from the truth of his adulterous behaviour is absurd. The Telegraph described him as a 'self-proclaimed "woke bae"', but anyone who read the Hollywood Reporter interview which that particular quote came from would know he was joking. He's even actively questioned elements of feminism. When speaking at a fundraiser for Equality Now a few years ago, he spent his entire speech talking about why he hates the term feminist.
To look at Whedon's career myopically through the lens of feminism reduces both enjoyment and understanding of his stories. Buffy is hilarious, incredibly sad, with outrageous concepts for standalone episodes, extraordinary story arcs, a glorious mish-mash of genres – it also has some strong female characters, too. To only focus on its representation of women ignores all the things that made the show hugely influential, globally successful, and, most importantly, fun.
To ignore Whedon's legacy also means deliberately ignoring the work of women who worked with him behind the scenes. Marti Noxon was the showrunner for Buffy's last two seasons, and Jane Espenson was its best non-Whedon writer. Must we boycott these women's work for the sins of their boss? In any effort to condemn those who blaspheme against feminism, the contribution of such women always gets downplayed for the sake of damning the patriarchy, ironically while claiming women aren't respected enough in such cultural settings.
After the destruction of his godlike status, it's now acceptable to admit that Whedon has failed to represent every kind of woman ever, and failed radically to restructure society by means of popular entertainment. So what? Whedon was not the messianic visionary he was made out to be, just another bloke who cheated on his wife. Let's at least hope this unfortunate episode will discourage any human being from being held to such impossible standards in the future.
Christian Butler is a spiked columnist. Follow him on Twitter: @CPAButler
To enquire about republishing spiked's content, a right to reply or to request a correction, please contact the managing editor, Viv Regan.