State rewards for exercise? Jog on
NHS 'Healthy New Towns' won't change anyone's lifestyle.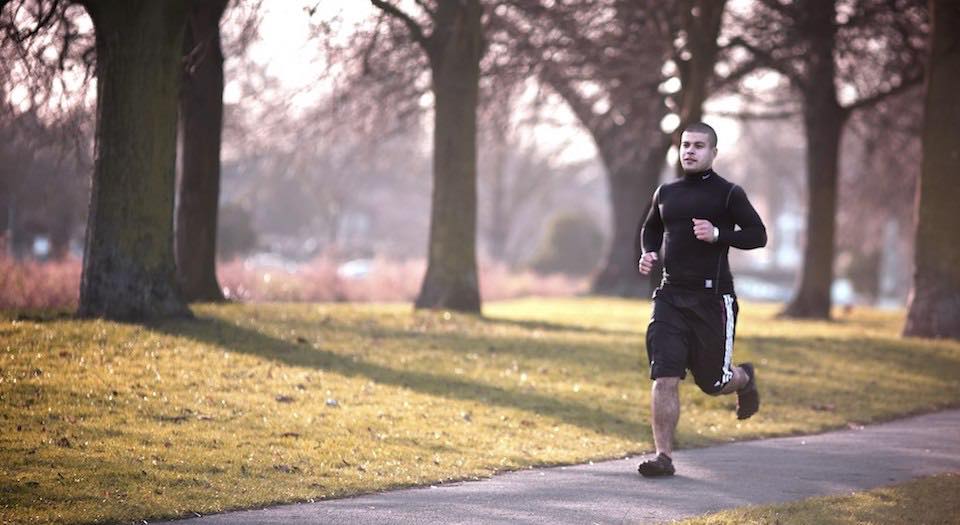 There is something about new towns that excites the type of person that Adam Smith called 'the man of system'. The idea of starting a living space from scratch, without regard to the untidy preferences of human beings, has been like catnip to every top-down organiser of society from Nero to Corbusier. The resulting settlements in such places as Brasilia, Milton Keynes and Canberra must have looked smashing when they were models on an architect's desk but they are notoriously soulless when experienced in full scale.
They nevertheless retain their allure for dreamers and bureaucrats – new towns for a new breed of man – and it is no surprise that they feature prominently in the NHS's Five Year Forward View. The five-year plan includes proposals for 'Healthy New Towns' which were unveiled on Tuesday and made frontpage news, largely thanks to the suggestion that people be paid to go jogging.
One of the NHS's mantras is 'health in all policies', a phrase that probably sounds better in the original German, and its wonks are salivating at the idea of 'designing in' physical activity to the handful of housing developments that the Campaign to Protect Rural England has somehow failed to obstruct.
How do you design a town to encourage physical activity without banning cars and chairs? I don't know, and neither does NHS England, so it held a 'design for life' competition to get some ideas. When the winners were announced this week, the chief executive of the NHS, Simon Stevens, said: 'The NHS makes no apologies for weighing in with good ideas on how the built environment can encourage healthy towns'. There was no need to apologise because the ideas were not good. On the contrary, they were so fantastically bad that the mind boggles at the thought of what the losers came up with.
Among the winning ruses was the idea of closing down car parks and turning them into outdoor cinemas and 'community squares'. It is unclear how this is going to make people healthier, but we are told that it will 'boost the sense of community and improve mental health' – unless you're trying to find a parking space, presumably. They also want to provide universal wifi 'so residents can get in touch with health services from home' (I'm sure that's exactly what it will be used for), mark out sprinting tracks on pavements (!), ban fast-food shops in certain streets, create 'urban obstacle courses', and give away a free bike with every home sold.
As I was reading this plan to turn the streets into a cross between Center Parcs and boot camp, I began to wonder if it was time to start drug-testing town planners and NHS executives. If you can afford to purchase a house in one of these New Jerusalems, surely you can manage to buy a bicycle without sponging off the taxpayer? It's not that these policy proposals are illiberal. It's not even that they are a waste of money, though they are. It's that they're so damn stupid. They are the kind of ideas that the bloke at the end of the bar would come up with after one too many pints of Strongbow.
But they are largely irrelevant. Only 170,000 people are due to live in these new developments. The other 99.7 per cent of the population will continue to live elsewhere. Most of the houses we live in today will still be lived in at the end of the century. We are not going to design our way out of sedentary lifestyles.
Our NHS masters know this and so they used this week's announcement to fly a kite for a policy that could affect us all. They suggested that if people did sufficient exercise, the state would reward them with treats, such as cinema tickets and free vouchers for the Waitrose delivery service, Ocado. The NHS seems to be slightly obsessed with making people watch movies as part of its healthy-living scheme (see the outdoor cinema idea above). It is not obvious to me that giving people free food from Waitrose and sitting them down in front of a film with a big box of popcorn is going to defuse the (fictitious) 'obesity timebomb'.
But it is the Waitrose element that is the giveaway here. Ocado couldn't be more middle class if it put on a pair of Marks and Spencer's socks and bought a lifetime membership of the National Trust. None of this stuff – the cinema tickets, the bicycles, the food vouchers – is going to to be 'free'. It's going to be paid for by taxpayers. What is being proposed is a massive transfer of wealth from one section of society to another. Millions of people who exercise regularly are going to be rewarded for doing what they would be doing anyway; they just have to agree to be tagged and monitored by the government while they do it. It is well documented that people who are physically active are disproportionately drawn from higher socio-economic groups, even after adjusting for the availability of physical recreation and sports facilities.
Supporters of these proposals might argue that it is precisely because physical activity is less common among deprived groups that we need to start paying them to do it. Inner-city families might not be exercising much now, they say, but they would if they were offered free cinema tickets. I'll believe it when I see it. I've lost count of the number of initiatives that are presented as ways of 'engaging' with 'hard to reach groups' that have turned into middle-class perks. I expect this to be no different.
I have always had my doubts about whether there are any policy strings that could be pulled in a liberal democracy to make people do more exercise. If the proposals announced this week are the best on offer, my doubts are confirmed. Unfortunately, it seems that the government is going to spend many years and large sums of money finding this out the hard way.
Christopher Snowdon is director of lifestyle economics at the Institute of Economic Affairs.
Picture by: Sam JR, published under a creative commons license.
To enquire about republishing spiked's content, a right to reply or to request a correction, please contact the managing editor, Viv Regan.