McGregor v Mayweather: why we loved it
Irish upstart v boxing veteran: who wouldn't tune it for that?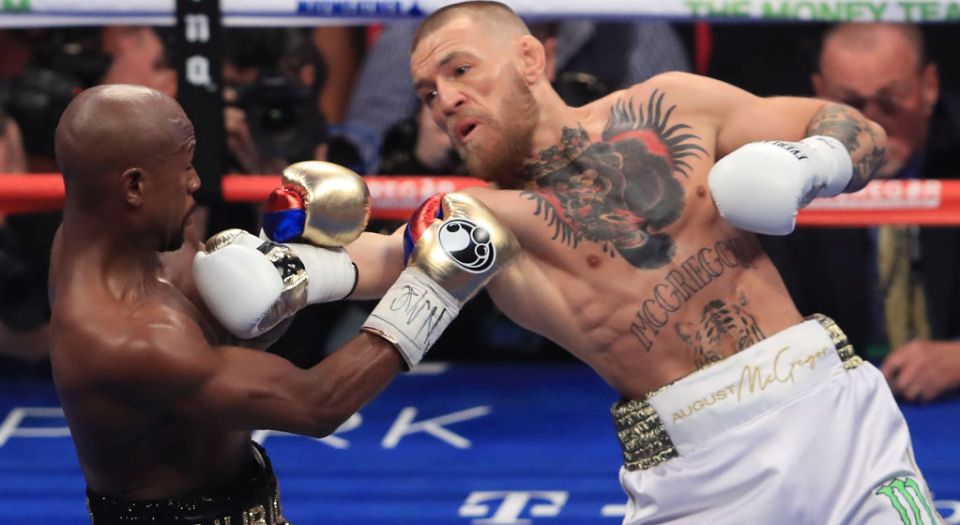 All is well. The natural order of things is intact. Conor McGregor, mixed martial arts (MMA) champion and boxing novice, failed to beat Floyd Mayweather, the greatest boxer of his generation. But nor was it the farce some had feared it would be.
In truth, McGregor was hardly Mayweather's toughest opponent, even though 'Money' was 40 years old, hadn't fought for two years and McGregor was substantially bigger. That said, McGregor made a decent fist of it, lasting as long with Mayweather as British former two-weight world champion Ricky Hatton had. Yes, McGregor was clumsy and bent the rules sometimes, but he showed enormous heart and had the better of the first two rounds as Mayweather sized him up.
What was hyped as the richest fight in boxing history wasn't shifting pay-per-view sales because anyone really expected a close contest. It was curiosity. Could the biggest star of UFC really do it? Not just beat a good boxer in his first fight in the ring, but the best? In the Octagon, McGregor is a knockout artist, winning the UFC title against supposedly his toughest opponent, Jose Aldo, in just 13 seconds. Could he cause the biggest upset, not just in boxing but in perhaps any sport, in years? For McGregor to win would at least be on a par with Leicester City winning the Premier League. For fight fans, to have not been watching when McGregor knocked out Mayweather, to miss out on that moment, would be a missed opportunity. This was a mega-fight built on FOMO.
As it goes, McGregor is great at knocking out fighters who are more skilled at Brazilian jiu-jitsu than trading punches and he does so with those tiny, fingerless gloves used in UFC that accentuate the punching power. Moreover, in UFC, if you knock your opponent down, you are allowed to jump on him and pummel them on the ground. Even if McGregor had landed a big punch on Mayweather, he could have taken a count and recovered. For Conor to win, he would have to land a real head-scrambler on Floyd.
Good luck with that. Mayweather is the best defensive boxer in a long time, one of the best of all time. Unless Floyd had foolishly decided to turn the fight into a brawl or lost his reflexes after such a long time out of the ring, there was only going to be one winner.
Where McGregor deserves credit is not in his performance on Saturday night, which was respectable but not brilliant. It was in having the cojones to call out and keep calling out the greatest exponent of a different sport and seriously believe he could beat him. That's why we love him. He is an arrogant, potty-mouthed and courageous champion who just loves fighting and will take on anyone: the biggest, funniest, rudest gob in fighting since Muhammad Ali himself. We can't wait for his next move, whether it is back in the Octagon, possibly for the third part of a trilogy against Nate Diaz, or against another opponent in the boxing ring, like former world champion Paulie Maglinaggi, with whom there is enough bad blood to generate plenty of grudge-match intrigue — and plenty of pay-per-view sales.
As for boxing, there is a genuine, too-close-to-call mega fight next month between Saul 'Canelo' Alvarez and Gennady 'Triple-G' Golovkin, two of the heaviest hitting fighters in the business, to unify the middleweight titles. That one will be brutal, whoever comes out on top.
But while the fight itself has all the makings of a classic, it won't generate a build-up nearly as entertaining as the mad fight between the uppity Irishman and the living legend that came to its conclusion on Saturday night.
Rob Lyons is a spiked columnist. Follow him on Twitter: @Robspiked
Picture by: Getty Images.
To enquire about republishing spiked's content, a right to reply or to request a correction, please contact the managing editor, Viv Regan.