Why I wrote a radical democratic defence of populism
Frank Furedi on his new book and defending national sovereignty.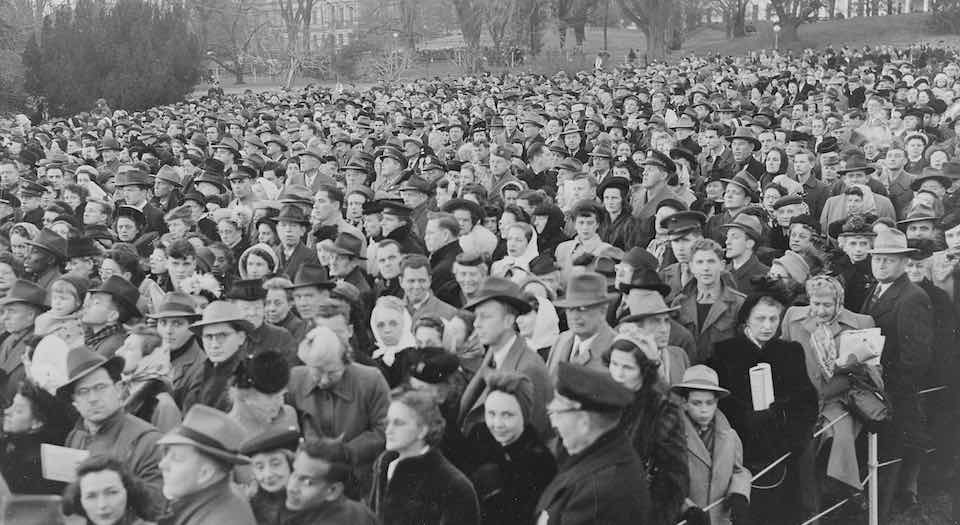 I felt a sense of urgency when I sat down to work on my new book, Populism and the European Culture Wars. Initially I did not want to write it. My mind was elsewhere, researching a longer-term project on the fear of freedom through history. But then Brexit happened, and a culture war against populism exploded in Europe. Residing in Hungary for much of last year, I could see that the attacks levelled against that country by the EU-influenced media were motivated by the same impulses driving the anti-populist crusade across Europe. These attacks said more about the undemocratic spirit of Brussels than anything that was going on in Budapest.
There were many reasons I changed my plans and decided to write Populism and the European Culture Wars. Observing the debates on populism, I became irritated and concerned by the widely held idea that the EU has some kind of monopoly over the stewardship of Europe. In debates on things like Brexit or the status of Eastern European states like Hungary and Poland, it is frequently assumed that the EU represents the European ideal, politically and morally. Consequently, it can be casually asserted that anyone who supports Brexit must be anti-European.
Yet one of the reasons I was so enthusiastic about Brexit, and remain so, was precisely because I see the EU as detrimental not only to public and political life in Britain, but also to the future of Europe. My book is devoted to explaining how the values espoused by the EU oligarchy are actually alien to the longstanding values of European civilisation. Brussels likes to talk up European civilisation, but its rhetorical acknowledgment of this continent's past achievements and ideals are continually negated by its behaviour and policies.
In Populism and the European Culture Wars, I explain that the EU is actually embarrassed by Europe's history. It regards anything that happened before 1945 as the bad old days; it views that date as the beginning of the 'real' Europe. Examine its cultural and social policies and you will see that the EU is hostile to many of the values celebrated by the European Renaissance and Enlightenment. That I am an atheist does not prevent me from appreciating the contribution Christianity made to the formation and development of what can loosely be called European civilisation; yet for the EU, Europe's religious past and many of its traditions constitute embarrassing, outdated prejudices.
One of the most important so-called 'outdated prejudices' that the EU thoroughly despises is that of national sovereignty. This is another reason I wrote this book: to defend and uphold the fundamental European value of popular sovereignty.
For EU ideologues, 'populism' is now a term of moral condemnation. Supporters of the EU express a palpable elitist disdain for the people of Europe, and clearly regard democracy as merely a technical instrument with no inherent virtues. People who dare to assert their views, particularly through a referendum, are decried as uneducated simpletons under the influence of some insidious force, whether it be the media or political demagogues. Apparently the various big issues in public life today are too complex for ordinary people to understand. Their opinion can be safely ignored by the sophisticated operatives in the corridors of elitist institutions in Europe.
Anti-populist propaganda constantly condemns ordinary people who vote the 'wrong way' – that is, against Brussels – as fanatics, xenophobes, racists, anti-Semites, Islamophobes or nationalists. What these terms of condemnation really convey is incomprehension of, and hostility towards, any values that contradict those of the EU elites. I wrote this book to offer a radical democratic defence of populism. It offers a sociological critique of the way populism has been pathologised, turned into a toxin poisoning the continent.
I wanted to reassert the case for national sovereignty. National sovereignty has its limits, of course, but it offers a far more democratic and meaningful setting for the conduct of public life than the trans-national institutions favoured by EU cosmopolitans do.
These days, any expression of national feeling, pride or consciousness is condemned by the EU-supporting media as a form of xenophobia. National identity is portrayed as the first step on the road to racism, fascism and finally to the Holocaust. EU leaders often deploy this simplistic, ahistorical scare tactic of linking national sentiment to the terrible days of the Nazi era.
The moral condemnation of national sentiment and pride speaks to a profound double standard on people's identities and affiliations. The EU continually upholds the identities of minorities, regions and ethnic and other groups, but the one identity it singles out for attack is that of the nation. The EU prides itself on its celebration of identity politics and diversity; but its love affair with diversity doesn't extend to appreciating the diversity of this continent's national cultures. In my book, I argue that the EU is carrying out a culture war against national pride and consciousness.
National sovereignty is important for two reasons. First because it provides the largest terrain that humankind has discovered so far where democratic accountability can be exercised and have real meaning. Popular sovereignty can occur within a local community, a city or a nation – but it cannot be exercised in a territory larger than the nation. And the second reason national sovereignty is important is that it provides a context for the cultivation of a real, felt identity. There are other possible ways for people to develop their identities, but for most people the nation constitutes the largest area within which their identity can be forged and gain real purchase.
And I wrote this book to offer an alternative view of the culture war between the EU and Hungary. The Hungary that is portrayed in the Western media bears little relationship to the real place or to life as I experienced it in Budapest. There are many legitimate criticisms to be made of government policy and public life in Hungary. However, in these respects, Hungary's problems are not all that different to those facing most European societies. And yet, as I argue in the book, Hungary is held to a different standard than other EU nations; it is often criticised for policies and actions for which other EU member states are given a free pass.
In the course of researching this book, I came to the conclusion that, from the EU's perspective, the main crime of the Hungarian government is that on many issues it promotes values that directly contradict those of the EU. The cultural and political conflict between the EU and Hungary may seem like a side issue for many people living in the West, but the questions it raises touch directly on the future of Europe – and on the issues of national sovereignty, democracy and populism that my book is devoted to addressing.
Frank will be discussing his book Populism and the European Culture Wars with Gisela Stuart, former Labour MP and chair of Vote Leave during the referendum, in London on 13 September 2017. For more information and to book a place, click here.
To enquire about republishing spiked's content, a right to reply or to request a correction, please contact the managing editor, Viv Regan.