Sexual paranoia on campus
Laura Kipnis on the perversity of protecting students from adult relationships.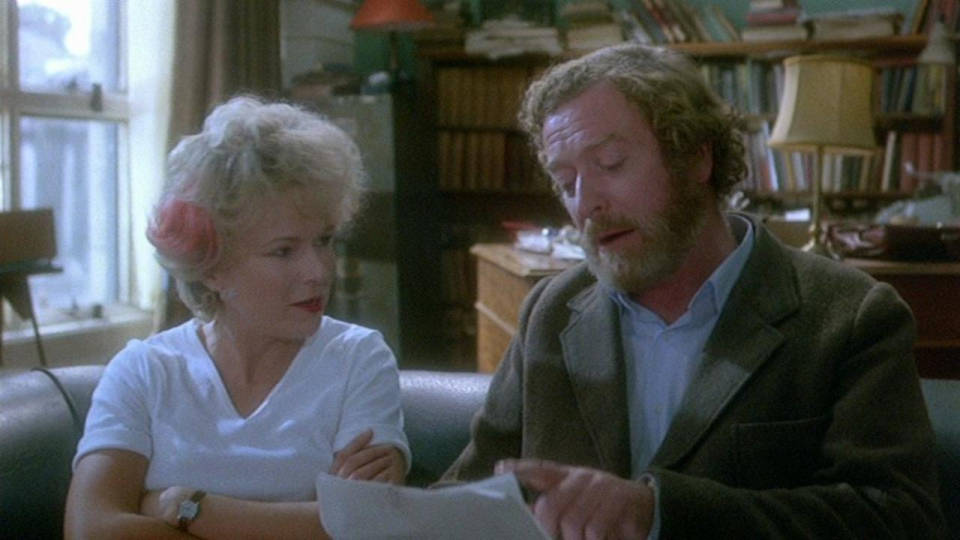 Full disclosure: Reader, I married him. In December 1982, six months after graduating, I married a member of the academic faculty at the university that had awarded my degree. There was no scandal, no allegations of abuse. Yes, the relationship was 'inequitable'. He was older, salaried and more powerful; a man who commanded status in the world. I had just started my first real job and was still amazed that taramasalata could look so much like strawberry Angel Delight.
But did I feel unequal in my relationship? Not one jot. At 22, I felt like an adult capable of making my own decisions, and acting on them and living with the consequences. (I'm still living with the consequences of this particular decision, 34 years later.) If anyone had suggested to me that the man I looked up to and loved was abusing or manipulating me, I would have been aghast. Bollocks to unconscious coercion and 'invisible handcuffs', I had a reasonable expectation he looked up to and loved me, too. Power relations and dependence in personal relationships have a strange dynamic that doesn't always mirror professional status.
How times have changed. For today's female students, male faculty members are totally off-limits. It's not simply to do with rules about professional conduct and definitions of moral turpitude. Any male professor would have to be out of his mind to take the chance that my husband took with me. It matters not who makes the first move, or whether consent is freely given – because consent can be withdrawn and willing behaviour redefined as assault years later.
In her new book, Unwanted Advances, Laura Kipnis explains how this has come to be. She provides a forensic, ruthless interrogation of allegations made by a 25-year-old grad student against a philosophy professor. He was subsequently stripped of his chair, following her allegation of sex without consent one night during a relationship that lasted for many months after the alleged offence. The mutual intimacy of the relationship was documented in hundreds of texts and emails, some of which talked of a future life together.
There was no explicit allegation of rape. Rather, the student claimed that she woke up, after a night out drinking, naked in bed with no clear memory how she got there. Apparently, it was evident that sex had taken place. The day after she texted the alleged perp saying she loved him and would always be in his life. It was not until two years after the relationship ended that the student mentioned the sexual episode to her supervisor, who reported it to the university authorities triggering a process that unravelled a professor's academic reputation and led to his resignation.
So raw are the nerves touched by discussions of sexual relations on campus, that when Kipnis criticised the investigation in this case, it prompted an investigation into whether she was herself, by criticising the investigation, creating 'a hostile environment on campus'. Kafkaesque, or what?
Kipnis argues that 'the more that colleges devote themselves to creating Safe Spaces, the new campus watchword, the more dangerous campuses have become for professors, and the less education itself becomes anyone's priority'. It's not just about behaviour out of hours. As Kipnis notes, 'nearly every academic I know – that includes feminists, progressives, minorities and those who identify as gay or queer – now lives in fear of some classroom incident spiralling into professional disaster'. She cites an Ivy League law professor whose students won't attend classes on rape law and a sociologist who no longer lectures on abortion. A 'Dear Colleague' letter from Kipnis' own college administration cautioned faculty not to refer unnecessarily to body parts during teaching. In no possible way is this good for any student.
Unwanted Advances is an unapologetic challenge to the growing consensus that we should believe, by default, what an accuser says. And it has angered the many who feel women are punished for reporting abuse. But whatever you feel about the principle of 'victim-believing', Kipnis' immersion in the whirlpool of allegations made under Title IX sex-discrimination statutes in the US leaves you unsure who the victims are and where power lies. In a 2014 Washington Post opinion piece, activist and commentator Zerlina Maxwell argued that 'the costs of wrongly disbelieving a survivor far outweigh the costs of calling someone a rapist'. But is that true when rape is defined as 'sex I can't remember', and the accused can be sanctioned, stripped of salary and dismissed on the basis of little more than management's opinion?
Sex is muddled and confusing a lot of the time. The sexual environment today is especially confusing. Kipnis describes two parallel narratives: 'The first story is all about license: hooking up, binge-drinking, porn-watching.' She notes her students 'talk knowingly about "anal" and funnily about "dormcest"… They're junior libertines, nothing sexual is alien to them.' But that coexists with the narrative that 'sex is dangerous; it can traumatise you for life'. She is right that this is not a happy combination.
Who knows if students are having sex differently today? Regardless, of whether they are or not, the emphasis has changed. Shifting the stress from pleasure to danger and vulnerability not only changes the narrative, but also the way sex is experienced. Kipnis observes that 'we're social creatures… and narratives are how we make sense of the world'. She continues: 'If the prevailing story is that sex is dangerous, sex is going to feel threatening more of the time, and anything associated with sex, no matter how innocuous (a risqué remark, a dumb joke) will feel threatening.'
Kipnis does not claim that there are no assaults on campus. She does not claim that professors never abuse their power. She does not claim that women are to blame when they are raped. Nowhere does she excuse sexual violence. And yet she has faced fierce criticism for writing this book.
It is bizarre that Kipnis is accused of being anti-feminist, since her main point is that the major problem with the current zeitgeist is that it all but ignores female agency (he 'got me' drunk; he 'had sex' with me) and infantilises women by presenting them as incapable of judgement or control over their actions. She finds it bizarre that decades after the term 'assertiveness training' became common currency, female students feel they can't say to a man, 'No, I don't want another drink', or 'Get your hand off my knee'.
Kipnis is right that 'someone has to do a lot better job of educating these women'. Nowhere does she argue that sexual abusers should not be held to account. But she does suggest that we can do better than to expect a faceless administration to deal with abusers through bureaucratic channels. No student should ever feel obliged to trade sexual favours for grades or recognition, but nor should faculty members fear the consequences of treating students as the adults they are.
And perhaps we all need to keep sex in perspective. I'm totally with Kipnis when she muses: 'When I look back on it now, I wonder who I'd have become without all the bad sex, the flawed teachers and the liberty to make mistakes… Making our own sexual choices (sometimes even terrible ones), can be painful but no semblance of gender equality is ever going to be possible without it.'
Ann Furedi is writing in a personal capacity. Follow her on Twitter: @AnnFuredi
To enquire about republishing spiked's content, a right to reply or to request a correction, please contact the managing editor, Viv Regan.