Leaving the EU means leaving the ECJ
And Lord Neuberger should leave politics to the politicians.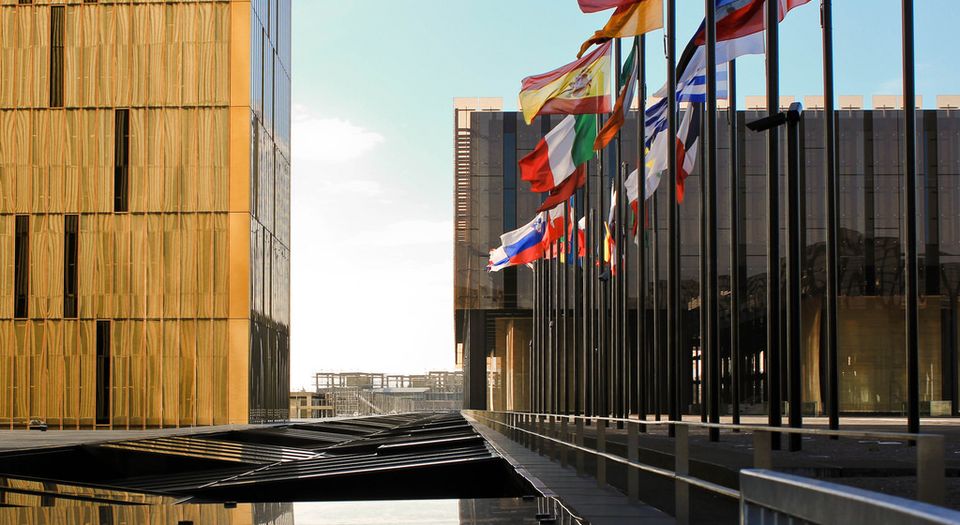 Britain's top judge, Lord Neuberger, president of the Supreme Court, has told the government it must provide more clarity about how UK law will develop after Brexit. He complained this week, in an interview with the BBC, that the Brexit Bill does not 'spell out how the judges would approach' EU law after Brexit. He said parliament must be 'very clear' in telling judges what to do about decisions of the European Court of Justice (ECJ) after the UK leaves the EU.
At one level, Lord Neuberger's decision to give an interview to the BBC was hard to fathom. Judges rarely give interviews, and it is possibly unprecedented for a judge to complain that legislation may give judges too much freedom. Normally, judges complain that legislation, such as a provision providing for mandatory criminal sentences, curtails their judicial freedom. Moreover, his apparent fear that the freedom judges would have may result in them having to make decisions for which they would take the 'blame' made little sense. The issues that parliament is expecting them to rule on will be politically trivial when compared, for example, with the issues that judges regularly rule on under the Human Rights Act, such as assisted suicide or prisoners having a vote. And yet, Lord Neuberger has never complained about his political freedom with regard to those issues. In fact, he has often celebrated it, such as when he said that the Human Rights Act of 1998 ushered in 'the age of enlightenment'.
The fact that arch-Remainer MPs Dominic Grieve, a Conservative, and Tom Brake, the Liberal Democrats' Brexit spokesman, responded to Lord Neuberger's interview by echoing his complaint gave the impression that this was merely the latest anti-Brexit grumble, part of a drip, drip, drip narrative that Brexit is fraught with too much complexity.
But at another level, Lord Neuberger's intervention on this issue of legal detail may not be as confusing as it may first seem. For if we try to understand exactly what Lord Neuberger was actually calling on the government to do, then it looks like he had a decidedly anti-Brexit agenda: if the government did as he suggested the UK's ability to control its laws would be seriously hampered.
The European Union (Withdrawal) Bill – Brexit Bill for short – is intended to end the supremacy of EU law in the UK and convert it, on Brexit day, into domestic law. Although referred to in the bill as 'retained EU law', it is the government's intention that the British parliament will be free to amend or repeal this retained EU law post-Brexit. In other words, the Brexit Bill is intended to enable Britain to take back control of its laws.
Lord Neuberger's criticism relates to how the Brexit Bill expects British judges to interpret and apply this 'retained EU law' after Brexit. In particular: should the British courts consider EU case law decided by the ECJ post-Brexit? Given the quantity of retained EU law, the issue will regularly arise in the years ahead. For example, EU case law regularly clarifies what is and is not subject to VAT. In future, the ECJ will undoubtedly make further clarifications and the issue will arise over how British judges will treat these post-Brexit ECJ decisions. Logically, there are only three options: disregard them ('no status'), treat them as binding ('binding status'), or take them into account if appropriate ('taking-account status').
The Brexit Bill adopts the third option, of letting the judge decide their status. In other words, parliament expects judges to exercise their judgement, as would be the case in any other sovereign state. One suspects that in most cases the British courts will have no reason to consider any post-Brexit ECJ decisions. But no doubt there will be some issues – those with a strong European flavour – where the British courts would find it desirable, from a legal perspective, to look to a post-Brexit ECJ decision. Whether or not to consider the rulings of another jurisdiction is precisely the sort of decision judges regularly make – it is a quintessentially judicial issue.
Parliament's preferred option was close to the option advocated by the Institute for Government, in its June report Brexit and the European Court of Justice: 'Parliament ought to instruct the courts to take account of relevant post-Brexit [ECJ] decisions. This would deliver clarity and certainty, but not give the [ECJ] a higher status than any other foreign court.' This 'taking account' option would, said this report, 'license the courts to refer to the [ECJ] reasoning in future judgements, without making [ECJ] judgements binding on the UK courts. This approach is compatible with the objectives set out in the government's white papers on Brexit and the Repeal Bill.'
But this 'taking account' option is the one that Lord Neuberger criticised in his BBC interview. Having rejected this option, Lord Neuberger's call for legislation that is 'very clear' on the future status of ECJ judgements leaves only the 'no status' and 'binding status' options.
As the Institute for Government found, legal experts described the 'no status' option as 'mad', 'absurd' and 'potty', because UK courts regularly invoke the judgements of courts around the world when seeking to resolve legal issues. Having regard to the judgements of other jurisdictions is not an affront to sovereignty, it is simply a recognition that courts of other jurisdictions may have deployed arguments and reasoning that will help a British court to resolve a legal issue. Indeed, Lord Neuberger himself told parliament's Constitution Committee in March that 'it would be silly for us not to be able to look at what they [ECJ judges] had said'.
So, if Lord Neuberger has himself called the 'no status' option 'silly' – and other legal experts have described it as mad, absurd and potty – then, logically, he is left supporting the 'binding status' option: that is, make all post-Brexit ECJ decisions on EU-derived law binding. In other words, we would treat post-Brexit ECJ decisions as having the same status as pre-Brexit ECJ decisions. Or, to put it bluntly, when it comes to court decisions on the UK's considerable body of 'retained EU law', judges would proceed as if Brexit had not happened. Post-Brexit, UK courts, although nominally sovereign, would still be bound by ECJ decisions.
The Institute for Government noted that the 'binding status' option 'is unlikely to be considered compatible with the government's stated objective of ending the [ECJ's] jurisdiction in the UK'. Indeed, anyone who believes that a sovereign state must have control over how its judges interpret its laws, must rule out the option of all future ECJ rulings being binding.
Since Lord Neuberger previously described the 'no status' option as 'silly', and since he is now criticising the legally and politically sensible 'taking account' option, we must ask: what is Lord Neuberger up to? Why did this top judge, who is normally a paragon of precision, fail to tell the BBC what he had in mind? Maybe it was because he knew that what he is advocating would undermine Brexit.
The next logical step of Neuberger's argument would be to allow the ECJ to continue to rule directly over UK territory. After all, if UK judges are bound to apply all post-Brexit ECJ decisions on retained EU law, then why not cut out the middlemen (British judges) and give the ECJ the right to adjudicate directly on issues such as the rights of European citizens in the UK after Brexit. This, of course, is precisely the sort of issue that is proving to be difficult in the Brexit negotiations. Lord Neuberger's intervention may have given the EU, which wants a continuing role for the ECJ in post-Brexit Britain, a shot in the arm.
As a general rule, judges should content themselves with applying the law while leaving parliament to make it. That is how democracies work. Judges perform a technical role and should refrain from making statements on contentious political issues. Parliamentarians perform a political role and make contentious political decisions through a dialogue with the people. Brexit is a contentious political issue and the post-Brexit role of the ECJ on British soil is particularly fraught.
There are some Brexit issues that judges have to get involved in, such as the Brexit litigation that concluded earlier this year. But Lord Neuberger was not required to give an interview about the Brexit Bill. Moreover, an intervention that urges the government to treat the ECJ as different from the courts of other jurisdictions is contentious. And when that intervention seems to call on the government to treat future ECJ rulings as binding then we are entitled to conclude that the UK's top judge is meddling in politics and has an agenda. Before his imminent retirement, Lord Neuberger might like to consider a different sort of BBC interview: one in which he makes it clear that judges should leave politics to politicians.
Jon Holbrook is a barrister. He is speaking at the Battle of Ideas session 'Who's afraid of the "tyranny of the majority"? Executive powers, courts and democracy today' on Sunday 29 October. Follow him on Twitter: @JonHolb
To enquire about republishing spiked's content, a right to reply or to request a correction, please contact the managing editor, Viv Regan.