Standing up for the heterodox academy
College campuses have become 'progressive' echo chambers.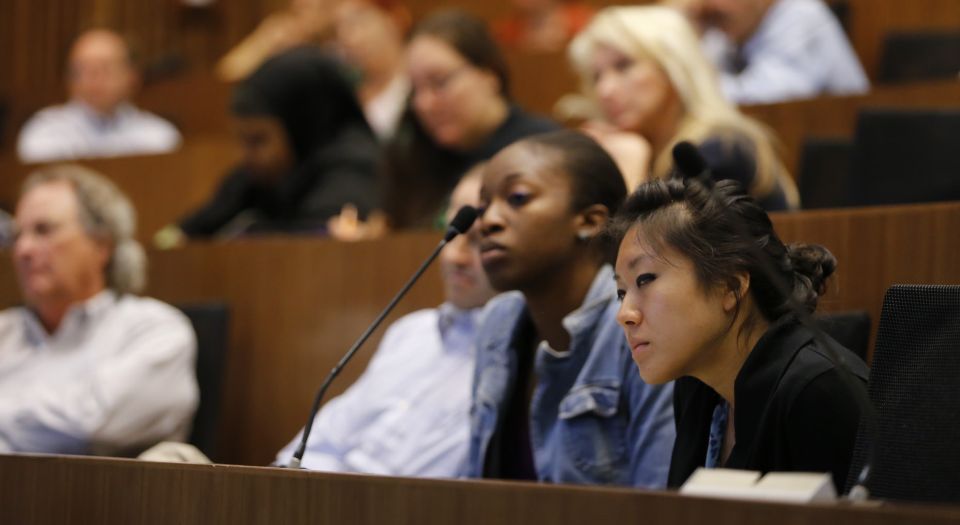 What does it mean to go to college or university in an echo chamber? For those in the political majority, it means hearing your opinions affirmed; it means knowing that your opinions are shared by the average person on campus – including faculty – and having no qualms about voicing your opinions with others. More importantly, it allows a greater degree of flexibility when it comes to channelling programming, guest speakers and others receptive to left-leaning audiences.
Yet what if you fall outside the political majority? Your campus probably looks, and feels, very different. In this scenario, you frequently won't voice your opinion; it is possible that you won't push back against or question professors; and, when inviting speakers to come to campus, you may or may not get to hear the entirety of their remarks.
The desire to ensure that everyone gets heard in universities and colleges on both sides of the Atlantic is at the heart of a searching study now being conducted by Heterodox Academy, a collaborative organisation of more than 1,000 professors in both the US and the UK from across the political spectrum. As it stands, a climate of political orthodoxy is stifling debate and discussion, reducing empathy and leaving graduates less politically engaged. In some cases, it has led to violence and the shouting down of speakers who want to deliver their lectures to a hopeful audience.
Heterodox Academy's research has identified which students feel fearful of speaking openly, on which topics students are fearful of discussion, and why students are fearful of discussion. Our preliminary results suggest that conservative students are the most fearful; students overall fear discussing race issues the most; and for all groups of students, their main fear is criticism from their peers.
Conservative-leaning students are having much different experiences on campus than those who identify as progressive. They are much less likely to air their opinions. This reduces not only opportunities for shared discourse and the identification of common bonds, but also contributes to the silencing of dissent and hinders the pursuit of truth, which is, in many ways, exactly why universities were established in the first place.
Professors are also not immune to polarisation. Research by Heterodox Academy member Sam Abrams, of Sarah Lawrence College, shows that, in the US, registered Democrats outnumber registered Republicans in the academic departments of economics, history, journalism, law and psychology, and some departments have no registered Republicans at all. Discrepancies are higher at more prestigious universities and most pronounced in New England.
We can see that conservative students are less likely to speak up and that many areas of academic life have a surfeit of progressive thought leaders. How do we create more of a balance and/or understanding of divergent, or minority, political perspectives?
One way is to help prospective students identify colleges and universities that allow and encourage free inquiry and speech. In the UK, this is possible using spiked's Free Speech University Rankings (FSUR). And in the US, Heterodox Academy recently updated its Guide to Colleges. Much like the FSUR within the UK, our Guide to Colleges is the only ranking of close to 200 colleges throughout the US based on their respective degree of viewpoint diversity and free inquiry.
Heterodox Academy Guide to Colleges is beginning to make a difference already, as we are seeing several universities taking concrete steps to show that they value viewpoint diversity and the free exchange of ideas.
Another method is to expose students to different perspectives – which can be a challenge in orthodox environments. Heterodox Academy's Viewpoint Diversity Experience was created for this very purpose. Other organisations like BridgeUSA are seeking to create communities and spaces where conversations can happen that help people identify with those with whom they disagree politically.
As we approach a new academic year, universities should look to facilitate greater cooperation and collaboration between polarised groups. The issue of viewpoint diversity is tricky to navigate. But this is a job to which all must be committed – from faculty to administration, trustees to alumni. Heterodox Academy, spiked and others are making that task easier and helping to show how much everyone gains when there is a heterodox environment on campus.
Jeremy Willinger is communications director at Heterodox Academy.
To enquire about republishing spiked's content, a right to reply or to request a correction, please contact the managing editor, Viv Regan.