RIP Luke Rutter, a true hero
Why don't we celebrate the bravery of those who die fighting ISIS?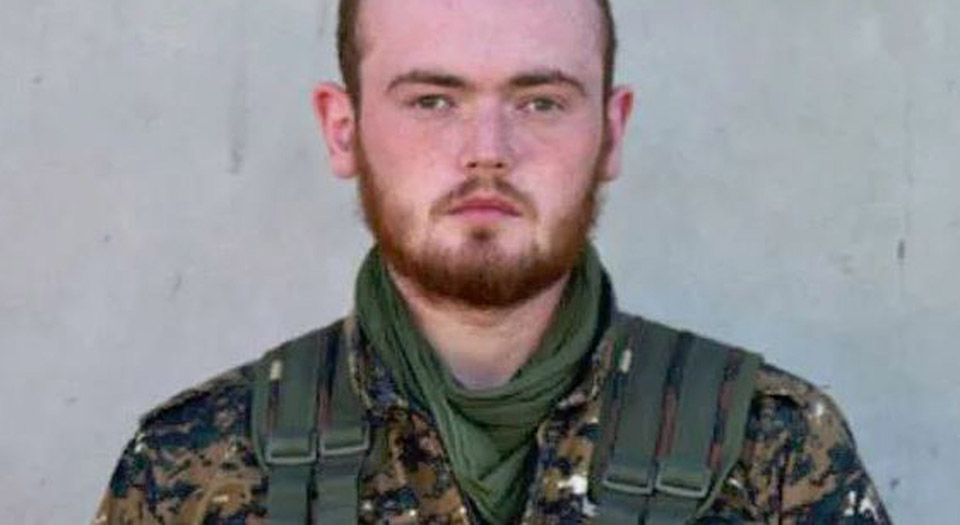 We have a strange notion of heroism. We're constantly urged to be courageous, to challenge bigotry, to 'call out' racism, sexism, homophobia, hatred and discrimination in all its forms. Those who report online trolls to the authorities, deface sexist advertising or burn supposedly discriminatory tabloid newspapers are commended for their bravery and heroism. But what happens when someone shows real courage? What about someone like Luke Rutter?
Rutter, a 22-year-old from Birkenhead, Merseyside, was killed this month while fighting ISIS. He secretly left the UK last April to join the Kurdish People's Protection Units (YPG), because he 'wanted to fight the fascist organisation of ISIS'. Last week, during operations in the suburbs in Raqqa, he was killed in an ISIS ambush.
It takes extreme bravery to fight ISIS. So what has been the response to Rutter's heroic death? Have lefties celebrated his commitment to fighting fascism? Has the no pasaran slogan, so often used to conflate modish contemporary activism with the battles of the Spanish Civil War, been wheeled out in defence of his actions? Has there been a demand for a medal to be awarded posthumously to him by the queen? The YPG called Rutter a martyr, but has anyone in the UK celebrated this hero's sacrifice? No – the response to Rutter's death has been virtual silence.
When people die from terrorist attacks in the UK, we mourn by celebrating their lives – and rightly so. Martyn Hett, the 'Coronation Street superfan' and victim of the Manchester attack, was celebrated and mourned on national TV, along with other individuals who tragically lost their lives. It is right and proper that victims of terrorism are mourned.
But what about Rutter, who also died at the hands of a terrorist? There appears to be no comparable way for society to acknowledge and pay respect to his death. Rutter decided that memorialising the victims of terrorism was not enough. He decided to fight back, and lost his life trying to defeat those who directly encourage the killing of our fellow citizens. There has been little attempt to understand and commemorate his life, or the lives of other Brits who have joined the fight against ISIS. Politicians do not refer to their sacrifices in parliament, and there are no demands for public commemorations or memorials in their name. Why might this be?
These brave Brits, these true heroes, have rejected what is considered to be the acceptable way of fighting hatred. Passive (but important) actions, such as public mourning and expressing solidarity is deemed the right response to terror – taking up arms and fighting back is not. For travelling to Syria to fight ISIS, Rutter and other British fighters have even been treated as terror suspects by the authorities.
British society seems to be much more at ease with mourning the victims of terror than celebrating the active opponents of it. Listening to an over-the-hill Liam Gallagher belting out 'Live Forever' is the acceptable face of British mourning. Getting trained in how to use an AK47 and killing ISIS fighters clearly isn't. Perhaps this is because Rutter was willing to risk his life for what he believed in. Where much of contemporary protest seems to be aimed at demanding that we are protected from harm, Luke and his comrades actively entered dangerous territory. To put oneself at risk of harm is now seen as deeply irresponsible. Rutter clearly had no time for such a risk-averse culture.
We cannot let the death of people like Rutter go unmarked. If his heroism and determination to fight ISIS were more widely acknowledged, it might help us to move from simply being the victims of terrorism towards becoming the active agents of its defeat.
Steve Bremner is a writer based in London.
To enquire about republishing spiked's content, a right to reply or to request a correction, please contact the managing editor, Viv Regan.