Is Silicon Valley really rife with sexism?
A few creeps don't amount to an anti-women industry.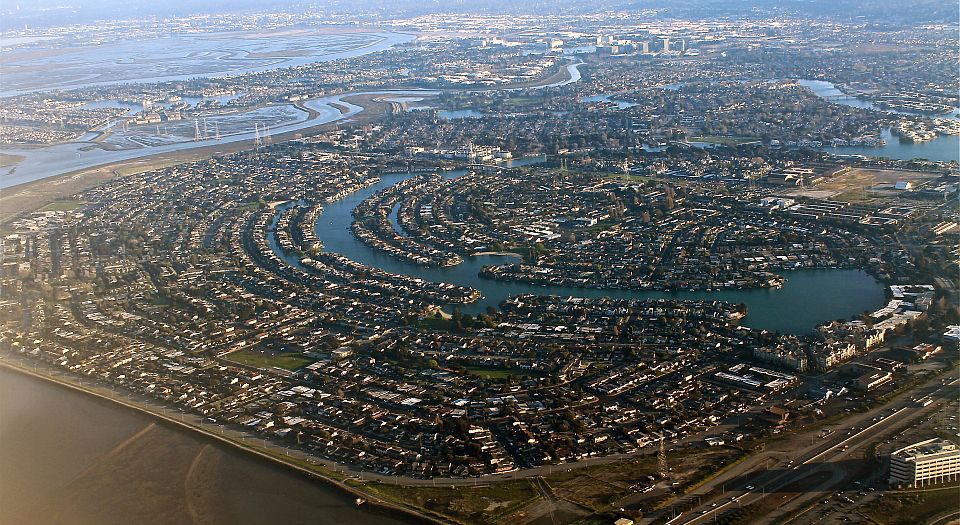 Silicon Valley has long been synonymous with innovative technology. The Hollywood image is of a place where geeky coders become glamorous millionaires. However, in recent years, a different image of Silicon Valley has emerged — one of a toxic environment for women.
Cases like that of Susan Fowler, whose complaints of sexual harassment and discrimination at Uber prompted an internal investigation, have received a huge of amount of press coverage. In another case, AJ Vandermeyden, a female engineer at Tesla, was fired after she filed a lawsuit against the company for 'pervasive harassment'. She reported catcalls on the factory floor and claims less or equally qualified male colleagues were promoted over her. These cases, and others, have triggered allegations from numerous other women over the past couple of months.
The New York Times says more than 24 women have told it they are victims of sexual harassment, citing examples of women being touched by advisers and investors and receiving messages of sexual advances. Last month, Binary Capital co-founder and managing partner Justin Caldbeck announced he was taking an indefinite leave of absence, after allegations of sexual harassment were made against him. And Dave McClure, CEO and co-founder of 500 Startups, who faced similar accusations, penned an apologetic blog post titled: 'I'm a creep, I'm sorry.' A few days later he resigned from his post.
Many of the accusations make for uncomfortable reading. Some women claim to have been subjected to unwanted kissing and groping, while others talk about a constant stream of inappropriate and sexist comments. The allegations have also prompted a wider discussion on the situation for women working in tech; about the low numbers of women, especially at management levels, and the possibility of an unconscious bias against women.
In its report, the New York Times said 'the new accounts underscore how sexual harassment in the tech-startup ecosystem goes beyond one firm and is pervasive and ingrained'. An article in the Guardian was headlined, 'Sexual harassment in Silicon Valley: have we reached a tipping point?'. But we should be wary of accepting at face value claims that sexism and sexual harassment are endemic in the tech industry.
First, while many allegations have been made, they have not been proved. The cases that have been highlighted name a handful of tech or investor companies in Silicon Valley. There are thousands of companies there and new start-ups are constantly launching. And not all of the allegations that have gone to trial have held up. Ellen Pao took her former employer, venture firm Kleiner Perkins Caufield Byers, to court for allegations of gender discrimination in 2015. She lost. Bizarrely, this lost case has still been lauded for opening the 'floodgates' to allegations of gender bias in Silicon Valley. FEM, UCLA's feminist magazine, published an article titled, 'Why the Ellen Pao verdict was actually a win for women in tech'.
The Pao case also inspired the widely cited 'Elephant in the Valley' survey, which claimed 60 per cent of women in Silicon Valley had experienced sexual harassment, and 88 per cent had experienced unconscious bias. But this survey isn't all it seems. 'Unconscious bias' is, in part, defined as 'eye contact with male colleagues and not me'. Only 210 women took part in the survey — and it appears far from impartial. The survey was carried out by seven women working in the industry with the stated aim of proving the existence of sexism. 'What we realised is that while many women shared similar workplace stories [to that of Ellen Pao]', the women wrote, 'most men were simply shocked and unaware of the issues facing women in the workplace. In an effort to correct the massive information disparity, we decided to get the data and the stories.' The women invited to take part in the survey were business contacts of the women who launched the survey.
Other studies claiming gender bias in Silicon Valley have also been criticised. Sheryl Sandberg, Facebook COO, disputed claims from a former Facebook engineer that computer code written by female Facebook engineers is rejected 35 per cent more than code written by men. Sandberg said the study used 'incomplete data' and 'the main reason code was sent back had to do with [the] level, not gender [of the engineer]'.
Silicon Valley has also been attacked for its 'lack of diversity' — that is, not employing enough women. Certainly the figures show there are far fewer women than men employed by tech startups and venture capitalists. Facebook reports that 17 per cent of its technical staff are women. But this doesn't necessarily translate into some kind of anti-women agenda in the industry. Research psychologist Denise Cummins has said that the STEM gender gap is overblown. In an article published on PBS, Cummins points out that there is gender equity in almost all STEM subjects in terms of women studying for degrees and in employment. 'Women are as likely as men to be biological scientists, medical scientists and chemists', she says. Computer science is just one of two exceptions.
If some women are experiencing sexist treatment or harassment in Silicon Valley, then of course that is an issue that must be addressed. But we should be careful before suggesting this amounts to an industry-wide problem when there isn't evidence to back it up.
The solutions being proposed to counter the supposed Silicon Valley sexism are also a worry. Reid Hoffman, LinkedIn co-founder, suggested venture capitalists (VCs) sign a 'decency pledge'. In a blog post on LinkedIn he wrote that VCs should see their relationship with entrepreneurs as taking the same 'moral position' as 'a college professor to a student' – a statement which manages to be both creepy and infantilising to women.
Other women who have alleged sexual harassment have demanded more regulation of workplace relationships. This is a common theme with today's feminists, who claim men and women cannot be trusted to interact without strict rules in place (an interesting parallel can be seen in the sex-consent classes on university campuses). Yet it is hard to see how regulation that will effectively give women a special status will help gender equality in the workplace.
We live in a climate where, when incidents of inequality arise, especially concerning women, we have a propensity to jump to conclusions that don't quite add up. Tarring an entire industry with the same brush based on the actions of a few creeps is not helpful. It blurs the reality of the situation, and does nothing to help stamp out inequality where it does exist.
To enquire about republishing spiked's content, a right to reply or to request a correction, please contact the managing editor, Viv Regan.