There's more to politics than trending
From 'the absolute boy' to Rees-Mogg-mania, online politics is naff.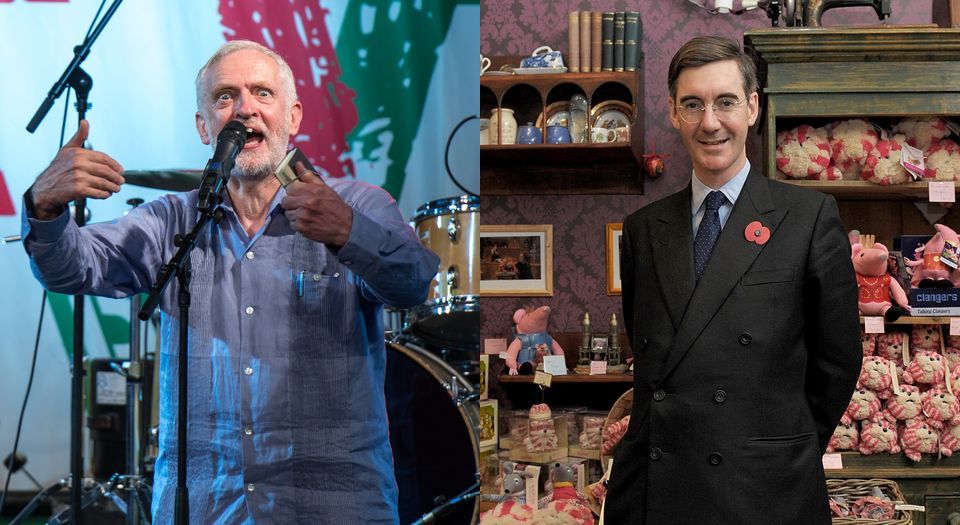 Social media now plays a key role in politics. Many politicians spend more time tweeting than they do talking to their constituents. For every big political event, pollsters and commentators will spend hours watching the reactions and trends on Facebook and Twitter.
But social media doesn't always reflect political reality. For example, after the UK General Election in June, digital strategists worked out that Labour would have won if the vote had been based on Twitter opinion. Much praise was given to Momentum, the pro-Corbyn group, which garnered support for Labour using social-media apps popular among young people, like Snapchat and WhatsApp.
The national organiser for Momentum told the Guardian that by 'using innovative technology [and] viral social-media content… we mobilised tens of thousands of people'. It's true that Twitter is a hotbed of Corbyn support. Tweeting support for Labour has become a kind of virtue-signalling, evidence that one is against the evil Tories. As Rhiannon Lucy Cosslett of the Guardian put it, Labour support online was so prevalent because 'Corbyn was actually cool'.
The Tories failed on the social-media front. Research agency We Are Social said the Tories ran an 'ineffective social-media campaign… that failed to attract new voters and did not energise its traditional base'. It is now rumoured that the Tories are looking for a way to revamp their social-media presence. Tory MP Michael Gove even praised Momentum's social-media strategy: 'I do think we can learn something from them.'
But let's not get carried away. That Labour would have won a Twitter election but lost the actual election shows that online politics does not mirror popular electoral sentiment. It's all very well getting a hashtag to trend, or sharing a particularly amusing picture of a politician, but politics is – or rather should be – about more than catchphrases and going viral.
To see how wildly out of touch social media can be, consider the current online fascination with Jacob Rees-Mogg. The Tory MP for North East Somerset has recently enjoyed a surprising level of internet fame. The hashtag #Moggmentum is being used to champion the self-styled toff. He has thousands of followers on Instagram. A group called Middle-Class Memes for Rees-Moggian Teens has more than 30,000 followers on Facebook. And a poll on Instagram found that the app's users consider him the top contender to be next Tory leader, putting him seven points ahead of Boris Johnson.
In reality, this little-known backbencher hasn't a hope in hell of becoming the next leader. Rees-Mogg's online fandom has no resonance outside of Twitter or Facebook. And there are similarities between Rees-Mogg-mania and the Corbyn craze. During the election campaign, pictures of 'Obi-Wan Corbyn' were shared hundreds of thousands of times, alongside similarly silly memes showing him making jam in his infamous shell suit. Aaron Bastani of Novara Media, the wannabe lad of this memeish left, coined Corbyn's nickname, 'the absolute boy'. The middle-class left's transformation of Corbyn into a heroic meme is of a piece with young Tories' weird, ironic worship of Rees-Mogg. What binds them both is a preference for personality over substance, presumed morality over political conviction, and sharing memes over having meaningful, difficult discussion.
Social media is a brilliant tool. The ability to talk instantly with anyone in the world has the potential to revolutionise the way we engage in political discussion. But, like all tools, it has to be used well. At the moment, political campaigners of all stripes talk about social media as an end in itself. Unless social media is used to promote strong and new political ideas, ideas that can inspire people beyond the narrow confines of the Twitterati, it will remain dominated by silly content. Analysing the numbers of shares or retweets a viral video gets is a shallow exercise; people should be thinking more seriously about their impact in elections, and on the world.
Ella Whelan is assistant editor at spiked. Follow her on Twitter: @Ella_M_Whelan
To enquire about republishing spiked's content, a right to reply or to request a correction, please contact the managing editor, Viv Regan.