The Europe-wide assault on internet freedom
With clampdowns on Islamists and xenophobes, free speech online is under threat.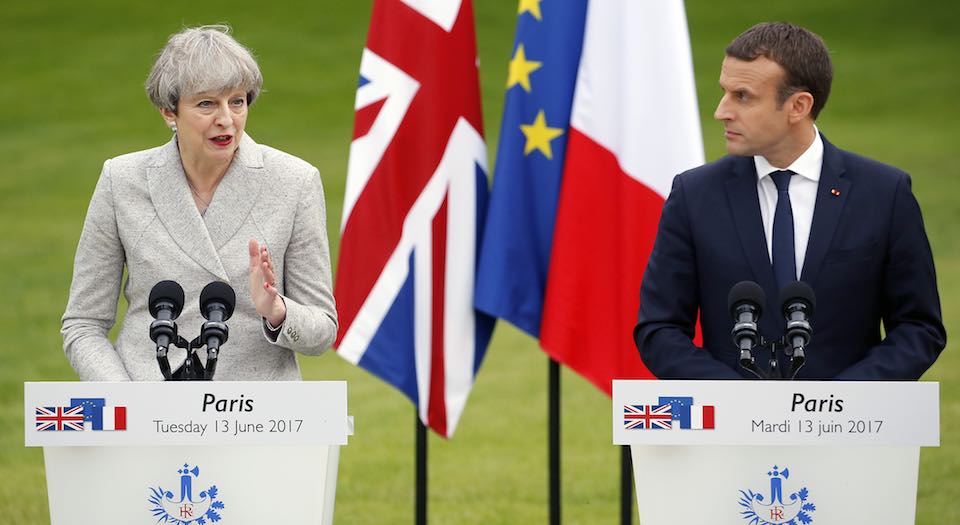 German police raided the homes of 60 people earlier this month. Had the police uncovered terror plots, or perhaps foiled a drugs gang? No. They raided the homes of people accused of publishing hateful posts on social media. This is fast becoming the norm in Germany, where under the 'incitement of the people' law 812 arrests were made between 2013 and 2016. In one case, a 62-year-old shop assistant from Berlin was convicted for sharing an anti-migrant Facebook post. The post consisted of a fictitious conversation, in which the question 'Do you have anything against immigrants?' is answered with: 'Yes, a gun and hand grenades.' She was fined €1,350.
This is madness. But it is a madness that is spreading across Europe. And don't be fooled into thinking we are not already in a similar situation in the UK. Over the past five years, 2,500 Londoners have been arrested for sending offensive messages over social media. Following the Finsbury Park Mosque attack, Richard Evans (whose father owns the van-hire company which the alleged attacker used), was arrested for allegedly posting on Facebook, 'shame they don't hire out steam rollers or tanks could have done a tidy job then'. Hateful and offensive? Of course. But should we really be imprisoning people for posting something that they would probably say down the pub anyway?
This censorship isn't limited to Islamophobic or anti-migrant speech. For some reason European authorities have decided to take the fight against Islamist extremism to the internet, too. UK prime minister Theresa May and French president Emmanuel Macron recently announced joint plans for tackling extremist content online. They want to fine companies like Google and Facebook when they do not take steps to remove extremist content.
At a joint press conference, May said the UK was already working with internet companies 'to stop the spread of extremist material that is warping young minds', but that those firms must do more, and 'abide by their social responsibility to step up their efforts to remove harmful content'. The EU is now threatening to introduce similar legislation. And the German Bundestag has already passed legislation that would fine internet companies up to €50million if they fail to remove 'unlawful content' within 24 hours.
Thankfully, the dangerous implications of curtailing internet freedom have not gone unnoticed. Max Hill QC, the UK counterterrorism legislation watchdog, has accused May of acting like a Chinese dictator. He told a conference: 'I struggle to see how it would help if our parliament were to criminalise tech company bosses who "don't do enough". How do we measure "enough"? What is the appropriate sanction? We do not live in China, where the internet simply goes dark for millions when government so decides. Our democratic society cannot be treated that way.'
European leaders are deluding themselves if they think censorship will have any impact on terrorism, or any other hateful creed for that matter. Even on a practical level, regulation is pointless. Let's say Facebook shuts down extremist accounts whenever it is alerted to their existence. It would take just minutes for that account holder to set up a new profile with a new name. Both Facebook and YouTube have more than one billion users, and on YouTube over 300 hours of video are uploaded every minute. You can introduce as many regulations as you like, but staying on top of all that internet content is an impossible task.
More crucially, removing offensive content, whether it be anti-migrant or pro-ISIS, won't make those views disappear. It simply pushes the problem on to the Dark Web, where bigots can sound off uncontested and would-be terrorists can operate out of view.
In the UK we have suffered blow after blow these past few months, as terrorists have attacked us in Manchester and London. And, in the aftermath of each attack, politicians have blamed the internet and threatened greater online censorship. This seems to be their solution to both Islamist terror and the Islamophobic backlash they always presume will follow each attack. But the internet is just easy target: clamping down on online speech simply allows politicians to look like they are doing something.
That European leaders think the solution to ideas you detest is to censor them is deeply concerning. But this illiberal response is particularly misguided in relation to Islamist terrorism. In Theresa May's speech after the London Bridge attack, she spoke of defending Western values. And yet, in the next breath, she laid out her plans to 'regulate cyberspace'. Jihadism is a real threat to our freedom, in the most physical, brutal sense. But these political responses are a threat to our freedom, too. Giving government the power to censor extreme speech puts the liberty of everyone at risk.
To enquire about republishing spiked's content, a right to reply or to request a correction, please contact the managing editor, Viv Regan.