The fall of ISIS won't fix the Middle East
ISIS is a horrific symptom, not the cause, of the region's decay.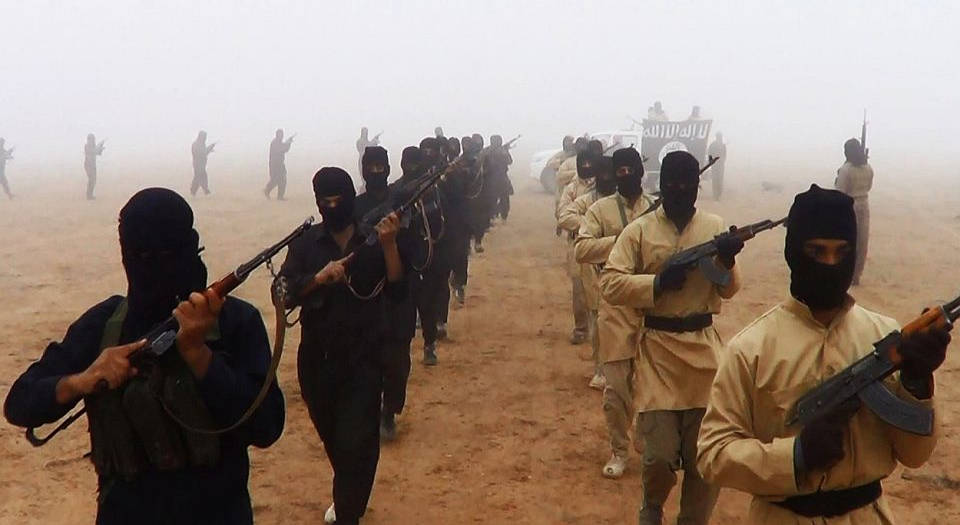 ISIS stands on the verge of a welcome defeat. Following the Iraqi army's capture of Mosul, Iraqi prime minister Haider al-Abadi felt confident enough to declare 'the end of the [ISIS] state of falsehood'. And now, a coalition of Kurdish and Arab fighters, assembled principally by the Kurds under the banner of the Syrian Democratic Forces (SDF), looks set to strike at the one-time heart of the self-styled caliphate in Raqqa, Syria. As the Syrian Observatory for Human Rights reported, the SDF has 'completely encircled' the de facto capital. There are still estimated to be 2,500 ISIS militants hiding and fighting it out in Raqqa, so the fall of Raqqa won't be smooth, but the end of the Islamic State, as a quasi-state, certainly looks close.
Which is hardly a surprise. Over the past two years, ISIS has lost 60 per cent of its territory. And its revenue, which was increasingly self-generated rather than donated, has, in the same period, plummeted by 80 per cent, to just $16million a month. If the Islamic State is still a state, it's both broken and broke.
Few will mourn the demise of the faithful nihilists of the Islamic State, and rightly so. ISIS was a politically and morally repugnant force, initially answering a need for security and infrastructure from towns and cities it was then to terrorise. Yet, as welcome and deserved as the end of ISIS will be, the problems for the Middle East will continue. For a start, ISIS, although significantly diminished, will retreat and reform somewhere else. Already it is being reported that its leaders and administrative personnel have evacuated further along the Euphrates to Mayadin, a Syrian town east of Raqqa. And it still possesses strongholds on the Euphrates in Iraq, too, in Tal Afar and Huwaija.
But deeper still, it is important to remember that ISIS was not the main cause of its own rise. That is, it was not the prompt for the unravelling of the state structures, which had until the invasion of Iraq in 2003 largely maintained a degree of regional stability. That was down to Western intervention. Because with the signal act of removing Iraq's dictator, Saddam Hussein, all those years ago, the West created a space, a vacuum of authority, in which sectional and tribal interests flourished, and into which external actors, from Iran and Saudi Arabia to the US and Russia, were sucked — partially out of necessity, partially out of a desire to pursue their own territorial and regional designs.
ISIS itself, for 10 years after the fall of Saddam, was a marginal, mercurial force. Then operating as Al-Qaeda in Iraq, its fortunes ebbed and flowed with America's 'surges', the fragile, sectarian and largely illegitimate Iraqi state's attempts to assert itself, and the interests and determination of its donors in the Gulf States. What it did do was become extreme, violent, barbaric. In the heat and fire of the conflict with US forces and assorted Shia militias, Al-Qaeda in Iraq became a far more brutal organisation than Osama bin Laden's original iteration, as its apocalyptic leaders demonstrated, starting with the decapitation-loving Abu Musab al-Zarqawi, whose infamous 2006 quote about burning crusader armies still opens ISIS's glossy Dabiq magazine, and culminating in the eschatological poses of its current, possibly deceased leader Abu Bakr al-Baghdadi, who formally announced the foundation of ISIS in 2013.
But even then, ISIS was not determining events so much as exploiting them; not driving the unravelling so much as playing a central yet tangential role. So it was that the Arab Spring, in 2011, capsizing the brittle authority of various aged tyrants, was the unlikely catalyst for ISIS's rise. Unlikely, that is, because for a brief moment, the Arab Spring looked like it was heralding democracy, not theocracy. Yet as regimes crumbled, or teetered on the brink of crumbling, and Western nations, Russia, Iran, Saudi Arabia and Turkey pushed and pulled events in a bewildering array of contradictory directions, ISIS seized its opportunity, not to mention Western arms and artillery supposedly destined for fictional 'moderate opposition', and launched its spectacular, rapid-fire insurgency in the summer of 2014.
But even when ISIS was at its strongest in 2014 and 2015, its fate was dependent on the uneasy balance of forces in the region. For as long as Turkey's government not only turned a blind eye to ISIS's border hopping between northern Syria and southern Turkey, but also attacked the one force in Syria that was rolling ISIS back – namely, the Kurdish People's Protection Units (YPG) – and for as long as Russia, which had the military will to destroy ISIS, remained reticent about intervention, then ISIS could persist. But once that balance shifted – once Russian forces moved in, with little regard for collateral damage, and once Turkey, which had been attacked by ISIS several times, turned on its erstwhile silent, convenient partners – then ISIS's ascendancy ceased. And, as the US-backed Iraqi army, alongside, at points, Shia militias, moved against their common enemy of ISIS, the end was always going to be swift.
But with the demise of the caliphate, those antagonisms, which have moved and torn apart the region for much of the past two decades, won't settle down. They will persist and recombine in unpredictable ways. Internally, the Kurds, who have taken vast swathes of territory from ISIS in north-eastern Syria, will be in conflict with both Assad's Syrian government forces, and the Turkish state which does not want an emboldened Kurdish statelet on its borders. The various Islamist factions, who have been backed by the US and others, will continue to make localised grabs for power. And, externally, the Western allies, who partially back the Kurds, will therefore find themselves in conflict with a NATO ally in Turkey, and will still be at odds with the regime of Assad, which used to be the object of their military and political interventions before ISIS exploded on to the scene. And, as a result, the Western allies will be in conflict with Assad's allies, Russia and Iran. In other words, with the demise of ISIS, the conflictual, destabilising forces – the external actors, and their internal, heavily armed pawns – will continue to be in conflict, will continue to destabilise, will continue to struggle for control. ISIS will be gone. But the reasons for ISIS will go on.
And what of ISIS-inspired terrorism? What effect will the downfall of the Islamic State have on those who butcher in its name? Not much, sad truth to be told. The connection between the bombers and stabbers and gunners who have slaughtered people on the streets of Paris or Manchester and the territorial entity of the Islamic State in Syria and Iraq was always tenuous. The disappearance of the actual caliphate won't dim the destructive dreams of those Islamists whose loathing of the West was always far greater than any love for places they would struggle to locate on a map. That's because the seeds of ISIS's appeal to angry, narcissistic young men in London or Berlin or Paris, just like al-Qaeda's before it, were not sown in the Middle East, but in Western societies themselves – societies that disavow their own founding values, while culturally affirming their critique. Societies, that is, that promote their own decadence, that advertise and affirm their own lack of meaning and purpose.
That's not to say that the imminent defeat of the Islamic State is not a cause for cheer. It is. But just as the causes of the unravelling of the Middle East are not to be found in Raqqa, so the defeat of Islamist terrorism cannot be sought on the vast banks of the Euphrates.
Tim Black is a spiked columnist.
To enquire about republishing spiked's content, a right to reply or to request a correction, please contact the managing editor, Viv Regan.