A day in the life of the 48%: Paul Mason*
Fighting the fash on the Tube and looking good in leather.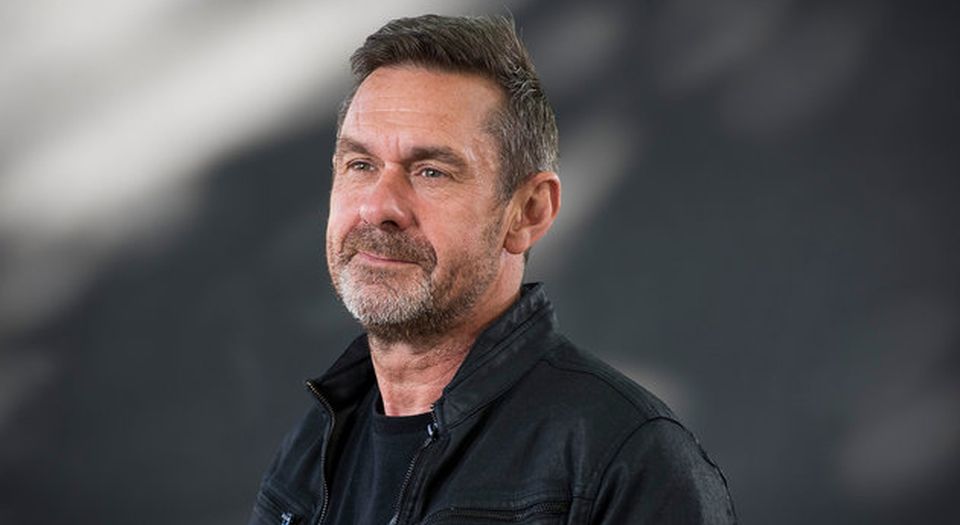 5.48am – Woke up early after having a nightmare. Dreamt that European workers were being quashed by a bureaucratic elite. Pinched my arm and reminded myself it wasn't real.
5.52am – Flicked on Top Gun while I decided which leather jacket to wear today.
8.48am – Popped into my local café to have breakfast with a few builders. For some reason, they didn't turn up. Still, my venti frappuccino was to die for.
9.48am – Headed over to Jeremy's only to discover he was out. Started feeling lonely so played with El Gato for an hour. He tried to scratch my leather jacket so I left.
10.48am – Got on the Tube to go canvassing with Diane for a few hours. An old woman asked for my seat. I laughed and told her she was a xenophobic bigot.
12.48pm – Started canvassing with Diane. Came across a Conservative placard in someone's garden. Dog-whistle racism at its worst.
12.52pm – Took off my leather jacket and carried it over my shoulder. Made a mental note to watch Top Gun again tonight.
1.48pm – Bumped into a young voter outside his mum's house. Tried to talk to him about Joy Division and the first time I pulled. He seemed in a rush and said: 'Listen, mate, Diane can't count on my vote. Diane can't count full stop.'
2.48pm – Phoned up Channel 4 and asked for my job back.
4.48pm – Stood in the middle of Oxford Street and gave a speech about how Das Kapital was actually about the benefits of the Single Market. Nobody seemed to care – even when I put my leather jacket back on.
6.48pm – Thought about getting a tattoo of Juncker's face plastered on to Che Guevara's body. Realised it sounded ridiculous so I got my phone out and tweeted that all Brexiteers are racists.
8.48pm – Watched Top Gun again.
11.48pm – Thought about organising a demonstration against Iceman's death, but started dozing off.
11.59pm – Had another nightmare about a technocratic European elite. Put on my leather jacket and went back to sleep.
*According to Jacob Furedi
Picture by: Getty
To enquire about republishing spiked's content, a right to reply or to request a correction, please contact the managing editor, Viv Regan.