Enough with this ghettoisation of culture
The cultural appropriation panic is ugly, censorious and divisive.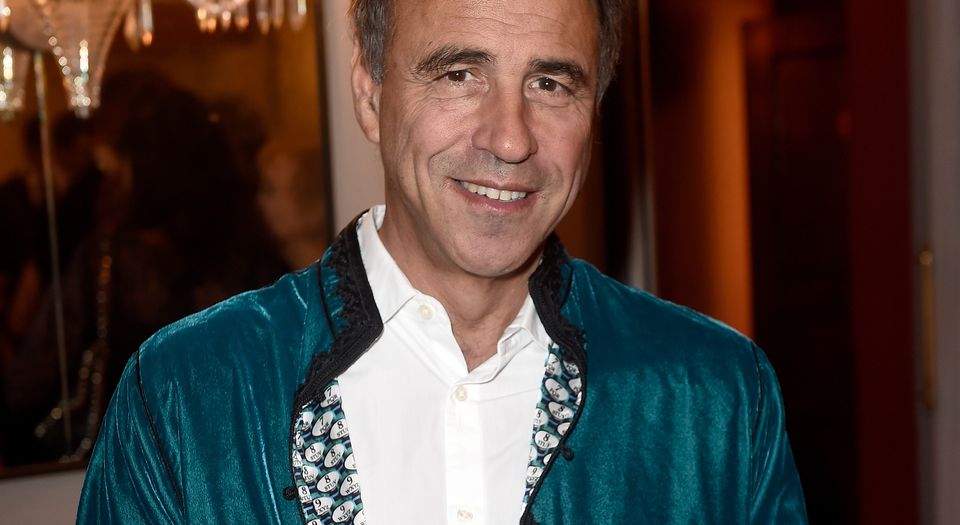 The acclaimed children's author Anthony Horowitz has been cautioned against including black characters in his novels. In an interview with the Mail on Sunday, Horowitz claimed that the advice came from an editor who was concerned that it might be 'inappropriate for white writers to try to create black characters', and that to do so was 'by its very nature, artificial and possibly patronising'.
Some would say that all art is artificial. Latinists would point out that the word 'artificial' quite literally means 'to make art', which is also why Latinists tend to be single. Not that any of this would matter to those who routinely invoke 'cultural appropriation' in their ongoing attempts to police art and individual expression. In the insular world of these faux-liberal gasbags, artistic freedom must be limited to creating work that is solely concerned with one's own lived experience.
By these standards, all fiction should be considered a form of imaginative autobiography. As Horowitz points out, the 'logical extreme' of his editor's advice would be to make all of his characters '62-year-old white Jewish men living in London'. This seems fair enough to me. Accordingly, if I ever write a novel, I must remember to ensure that every character is a highly intelligent gay man blessed with a surplus of charisma and sexual magnetism.
One of the most striking aspects of the Horowitz case has been the response by other novelists, some of whom have simply accused him of lying. 'It's possible that his editor said that but I call bollocks', tweeted Ben Aaronovitch. Others have simply shifted the focus of the discussion. Patrice Lawrence, for instance, has argued that Horowitz's remarks are an example of how the 'whole issue of equality and diversity has been hijacked by white writers'. Courttia Newland said that the 'issue isn't whether or not [white writers] are given the right to create characters of colour. Rather, it is whether they do it well and the privilege that comes with being enabled to tell stories that writers of colour are routinely marginalised for.'
These comments are of course worthy of further debate, but they fail to address what Horowitz actually said. It is peculiar that he should be so roundly criticised for simply recounting the guidance of his editor, for whom 'the right to create characters of colour' was evidently paramount. By all means, Horowitz's peers are free to dispute the validity of his editor's words, but to deny that they were uttered at all is unfounded and therefore unfair. At worst, it's a straw-man tactic aimed at avoiding engaging with the issue at hand. At best, it's wishful thinking.
Those who insist that cultural sensitivities are not stifling creativity will have a lot of work on their hands if they hope to prove their point. Works of art are now regularly subjected to scrutiny on the basis of whether or not they are culturally 'appropriate'. At this year's Whitney Bienniel exhibition in New York, there were calls for the destruction of a painting on the grounds that a white artist had no right to depict black suffering. And just a few weeks ago, a Canadian painter had an exhibition cancelled because her work was overtly based on the Woodlands style of indigenous Anishinabe artists. Not content with the charge of cultural appropriation, one critic raised the stakes by referring to the paintings as acts of 'cultural genocide'. That's right: by having the temerity to paint whatever she likes, this artist is clearly no better than Hitler.
To accuse an artist of cultural appropriation is to betray a meagre understanding of the history of art, music and literature. It goes without saying that cross-cultural inspiration has always been a driving force behind artistic development. One need only visit the British Museum's current exhibition on Japanese artist Hokusai (1760-1849) to appreciate the extent of his influence on European modernism. The same goes for popular culture. Few would deny that The Beatles owe much of their success to the precedent set by influential African-American musicians. And let's not forget the Swedish band Rednex, whose chart-topping hit 'Cotton Eye Joe' is a paean to folk music of the American South, expressed through the medium of interminable European techno.
So why do so many progressives insist on reducing individuals to mere representatives of their particular demographic? The virtues of individualism, one of the many products of Enlightenment thinking, have been all but rejected by the braying knownothings of the liberal-left. They would much rather see people defined predominately by their race, gender and sexual orientation, as opposed to their own distinct qualities. Racists, misogynists and homophobes tend to adopt a similar approach.
This pigeonholing of human experience is what social scientists might call 'insider epistemology', more commonly known as 'it takes one to know one'. Now, this notion has become widely and uncritically accepted. This is why a white student at San Francisco State University was accosted for sporting dreadlocks; why fashion outlet ASOS was forced to remove a hair clip from its website because of its resemblance to a traditional South Asian bridal accessory; and why a yoga course at the University of Ottawa was cancelled due to the ancient Indian origins of the discipline. (Thankfully, there's a handy website entitled 'How to Decolonise Your Yoga Practice', so we can all now enjoy stretching on a mat without being racist.)
Even language is now perceived as property to be guarded from would-be colonialists. When Dublin-based stand-up comedian Dean Scurry recently began his 'Pow Wow' podcast, he was reprimanded on Twitter for using a term that 'belongs to First Nations culture and is not appropriate'. To whom, I wonder, does language 'belong'? And who gets to decide what is 'appropriate' usage? Perhaps we should consider banning all English words of Greek etymology. We could start with 'etymology'.
The concept of cultural appropriation is the bastard child of identity politics. And by that I mean it's an embarrassment to all involved and lacks any kind of legitimacy. Anthony Horowitz should be able to write about anyone or anything he likes. For all our differences, human beings share emotional and experiential commonalities that transcend the parameters of identity as defined and regulated by so-called 'progressives'. With the possible exception of 'Cotton Eye Joe', there is nothing intrinsically wrong with cultural appropriation. In many cases, it is something to be celebrated.
Andrew Doyle is a stand-up comedian and spiked columnist. Follow him on Twitter: @andrewdoyle_com
Andrew's new stand up show, Thought Crimes, will be running at this year's Edinburgh Festival Fringe. Tickets available here.
To enquire about republishing spiked's content, a right to reply or to request a correction, please contact the managing editor, Viv Regan.